The film, based on the book of the same name by David Ebershoff, focuses on Lili Elbe (born Einar Magnus Andreas Wegener) and wife Gerda Wegener (Alicia Vikander).
Both were artists who married in 1904, before Lili's transition.
We see Gerda ask her then-husband to pose for a portrait she's working on.
And the beginnings of her self-discovery.
The couple continue to play with the idea of "Lili."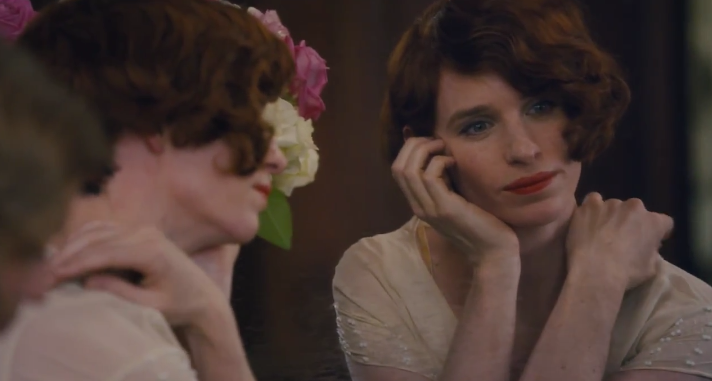 Gerda gives her husband a wig and sketches the new character they've devised.
But things begin to change.
And Lili's self-identity begins to take form.
Lili's transition begins, and her wife is there to support her.
The trailer touches on Lili's sex reassignment surgery, and the dangers it held.
As well as the emotional turmoil surrounding her physical transition.
It looks like it's going to be an emotional love story.
The Danish Girl opens in New York and Los Angeles on November 27, and in additional cities in December.