As you probably know, Frozen has been adapted into a Broadway musical and I NEED TO SEE IT.
But since most of us can't make it to New York City, the show treated us to a musical medley number at the Tony Awards tonight, where it's nominated for Best Musical. It was, somehow, even more magical than I imagined. Here are the best moments:
1.
We met Sven, who's an adorable and kinda scarily lifelike reindeer puppet.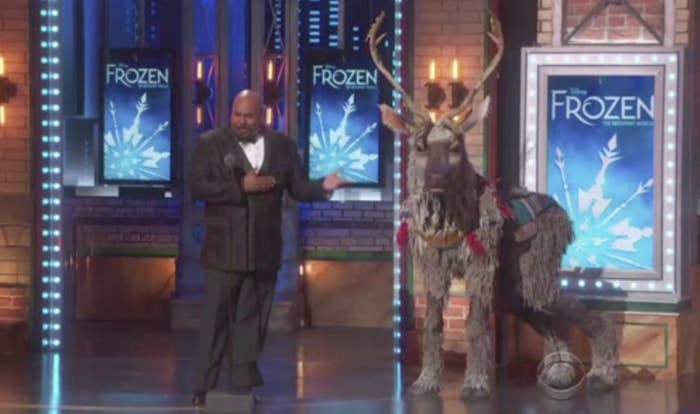 2.
We got our first look at Arendelle, and the costumes look insane.
3.
We saw Anna (Patti Murin) for the first time...
4.
...and she absolutely nailed "For the First Time in Forever."
5.
Her signature blonde streak was on point, folks.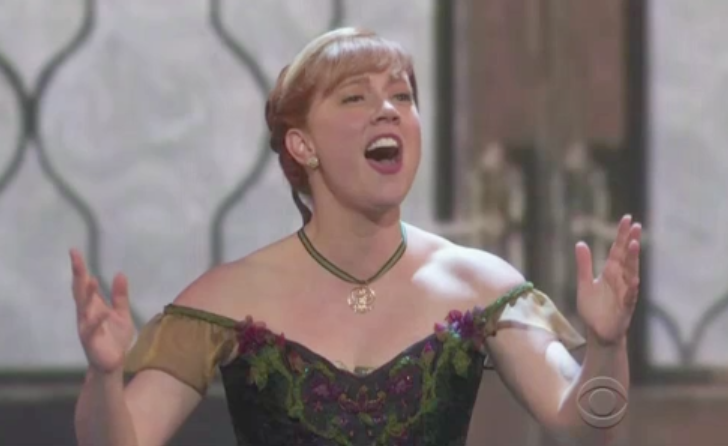 6.
And then, oh my Disney, ELSA ENTERED.
7.
Caissie Levy's vocals were beyond from her first few notes.
8.
Then both our princesses took the stage together for the first time.
9.
Aaand cue a big ol' ensemble verse.
10.
Then we got a first look at some fan faves, including Kristoff (Jelani Alladin)...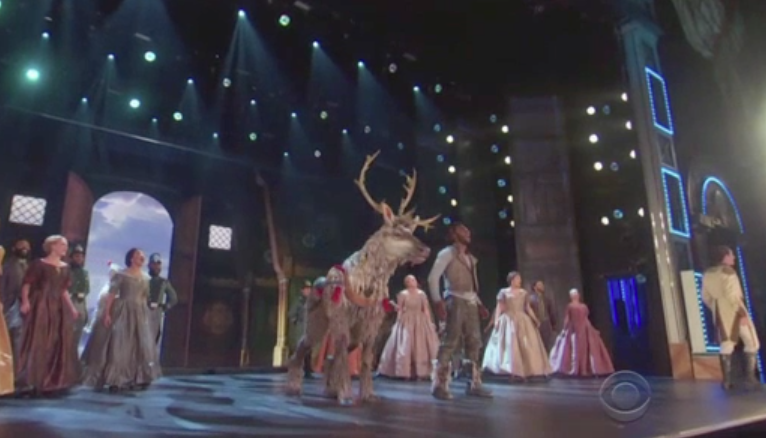 11.
...and Olaf (Greg Hildreth)!
13.
Well, get ready, because then Elsa came back out and started "Let It Go."
14.
Remember when Caissie Levy killed her first set of vocals? That was a warm-up, my dudes, a mere warm-up.
15.
My girl absolutely LET. IT. GO.
16.
She tossed that hairpin aside and whipped that Elsa braid out like a pro.
17.
The hand movements, the pitch-perfect notes, she IS Elsa.
18.
And remember the iconic ending note? Ya know, "The cold never bothered me anyway"? She took that note UP. Yes, folks, she came for us all and took "anyway" up in a pure belt that has cleared my skin, revived my faith in vocal health, etc.
19.
SWIPE THAT CAPE AND EXIT, QUEEN.