At this year's American Music Awards, Selena Gomez gave an emotional performance of her new song, "The Heart Wants What It Wants," and it broke everyone's heart. Including her best friend, Taylor Swift.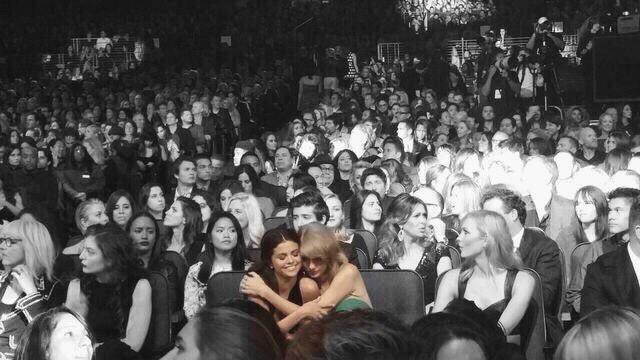 Most people were more focused on Side-Eye Guy. But it turns out Side-Eye Guy, whose real name is Dakota Gerard, wasn't trying to be sassy at all. Gerard told The Athens News that his "shifty eyes" were a result of seeing himself on one of the monitors, and realizing he "needed to look elsewhere." He meant "no disrespect to either of the beautiful, talented musicians (Swift or Gomez)." When reporters asked what his message to Swift would be, he replied, "Hey Taylor, I'm sorry for the accidental side-eye that came between us, can we still be friends?"