This morning, Dark Tower fans awoke to some wonderful news from Stephen King: The long-awaited film adaptation of the eight-novel series seems to be happening at last.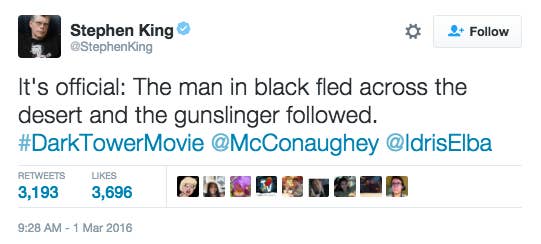 And, perhaps even more exciting, we have our beloved gunslinger, Roland Deschain: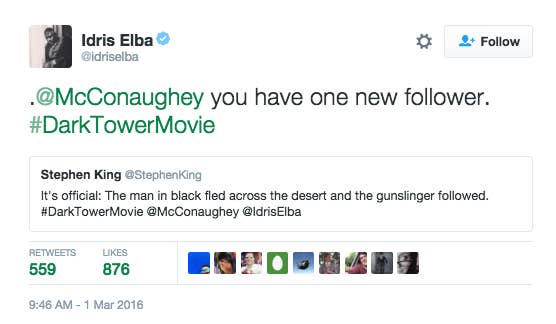 And our enigmatic villain, the Man in Black: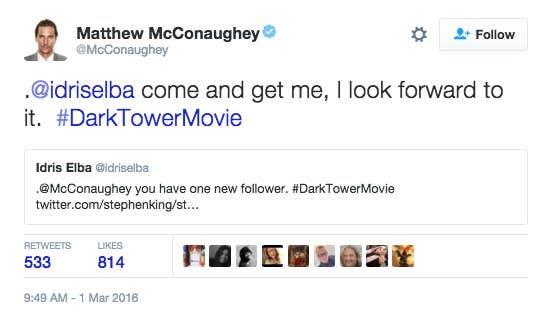 Entertainment Weekly spoke with King and Nikolaj Arcel (the film's director and co-writer) about the exciting news.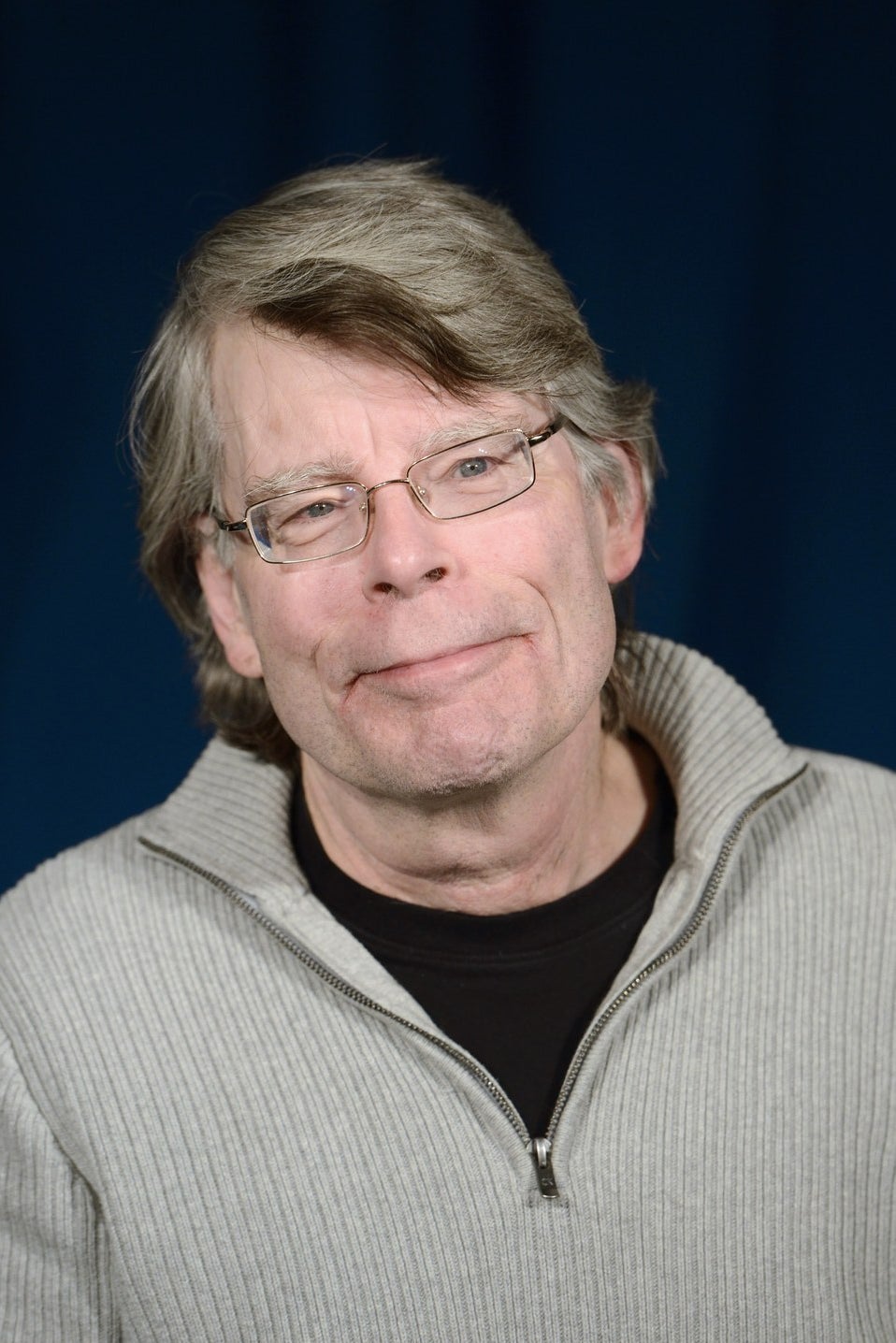 "The thing is, it's been a looong trip from the books to the film," King said. "I started these stories as a senior in college, sitting in a little shitty cabin beside the river in Maine ... I'm delighted and a bit surprised."
"I love it. I think he's a terrific actor," King said of casting Elba as Roland.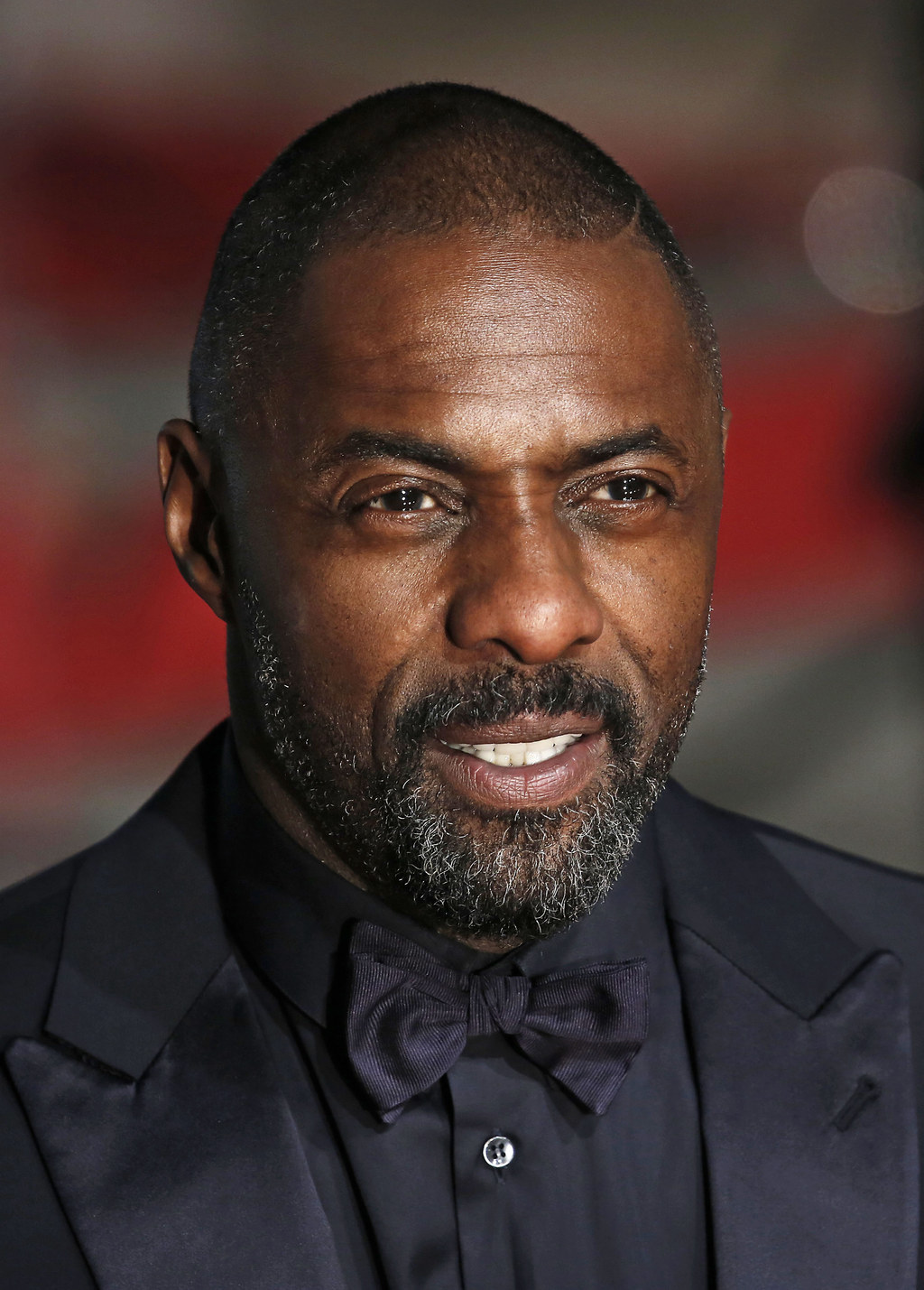 "[Roland] can be white or black, it makes no difference to me. I think it opens all kind of exciting possibilities for the backstory."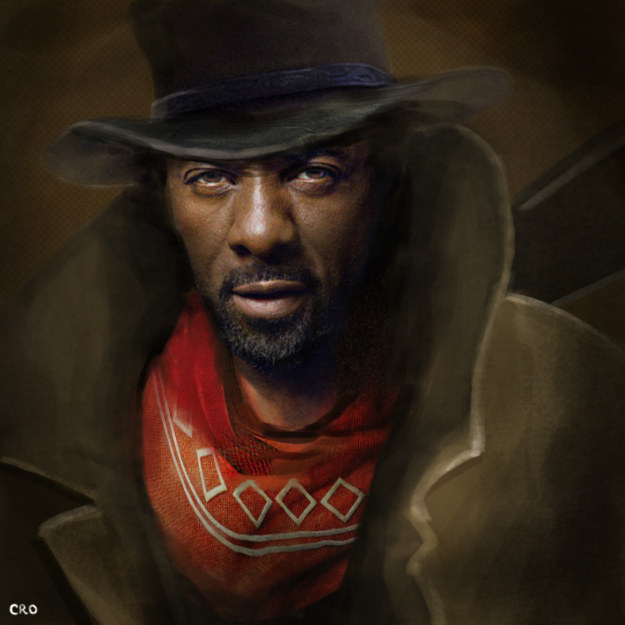 "Matthew is an incredible actor who can do anything," Arcel said of casting McConaughey.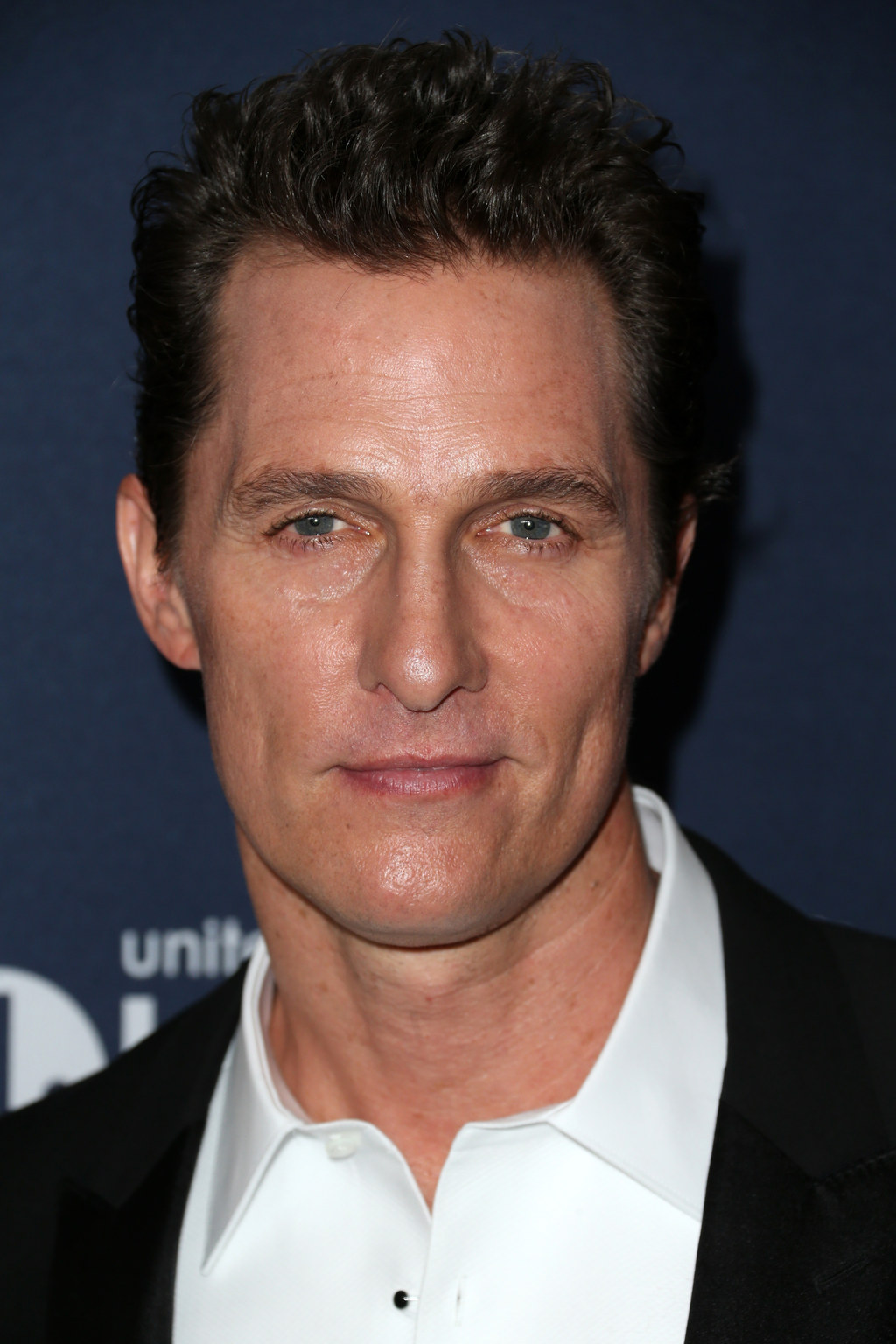 Arcel would not specify which of the books the film will focus on, but did say, "A lot of it takes place in our day, in the modern world." The movie is set to be released Jan. 13, 2017.