Jennifer Lawrence Climbing Over A Seat While Holding A Glass Of Wine To Get To Her Oscars Seat Is Iconic
Very relatable.
Jennifer Lawrence always keeps it both relatable and delightful at the Oscars. Remember when she won Best Actress in 2013 and then bit it? So delightful, so relatable.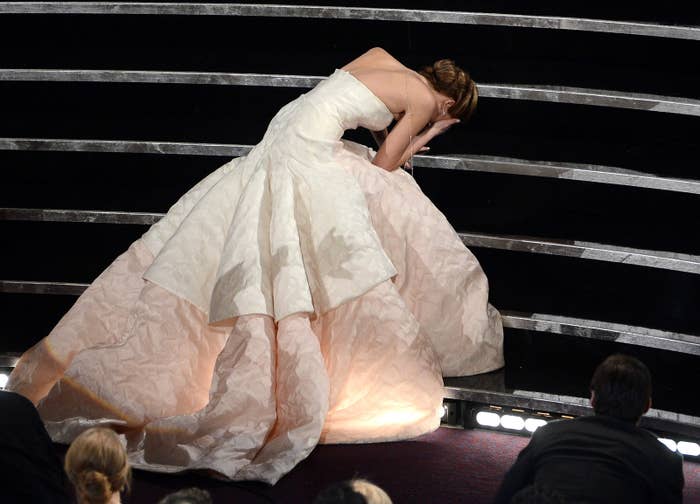 Remember when she walked the Oscars red carpet in 2014 and bit it? Equal parts delightful and relatable.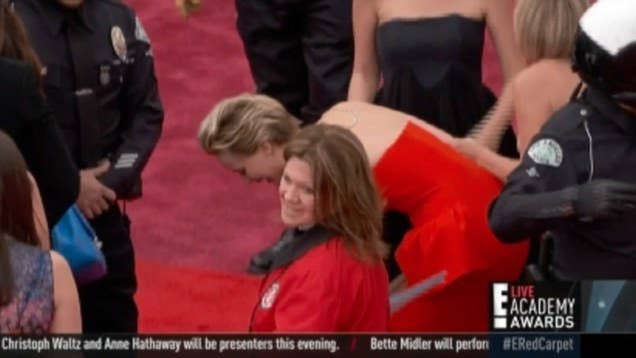 Delightful, but not super relatable.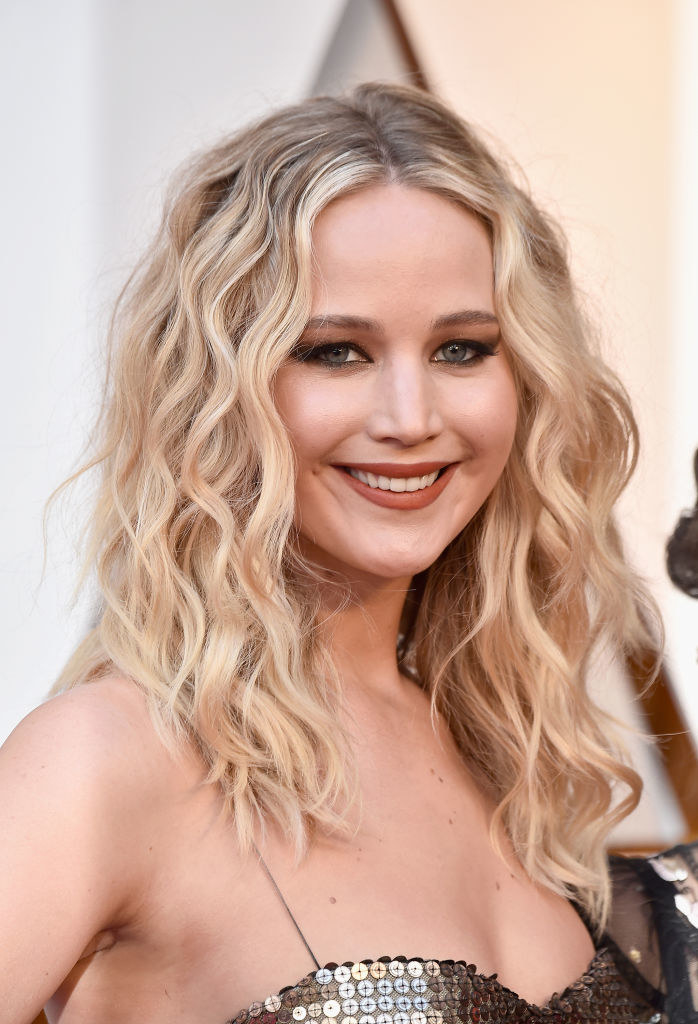 ...and tried to find her seat.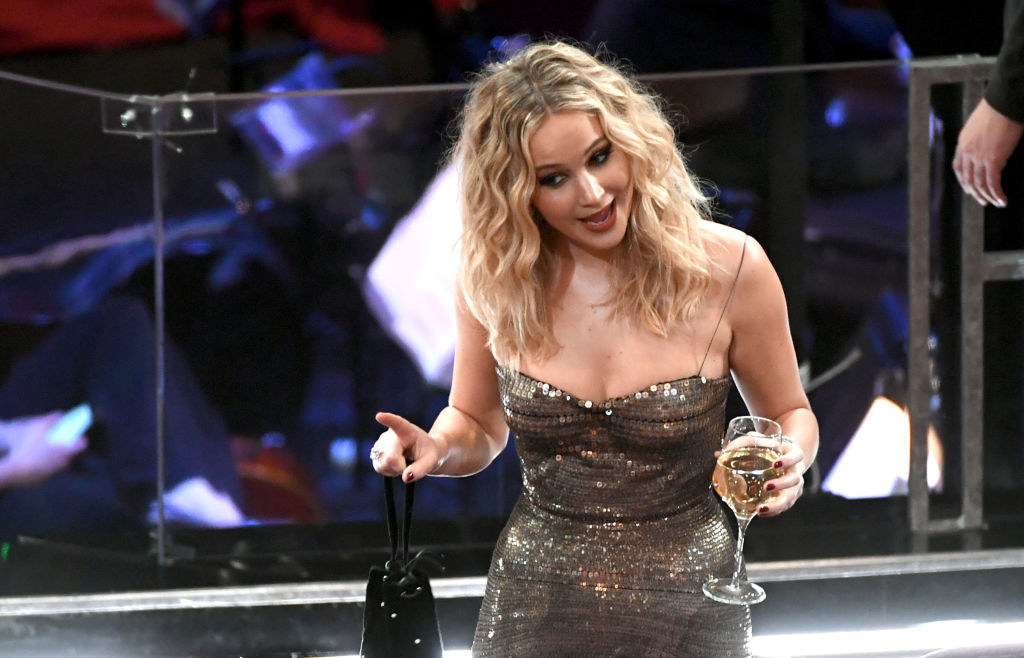 But she overshot it by a row. So she just, ya know, climbed over a seat before Salma Hayek could see.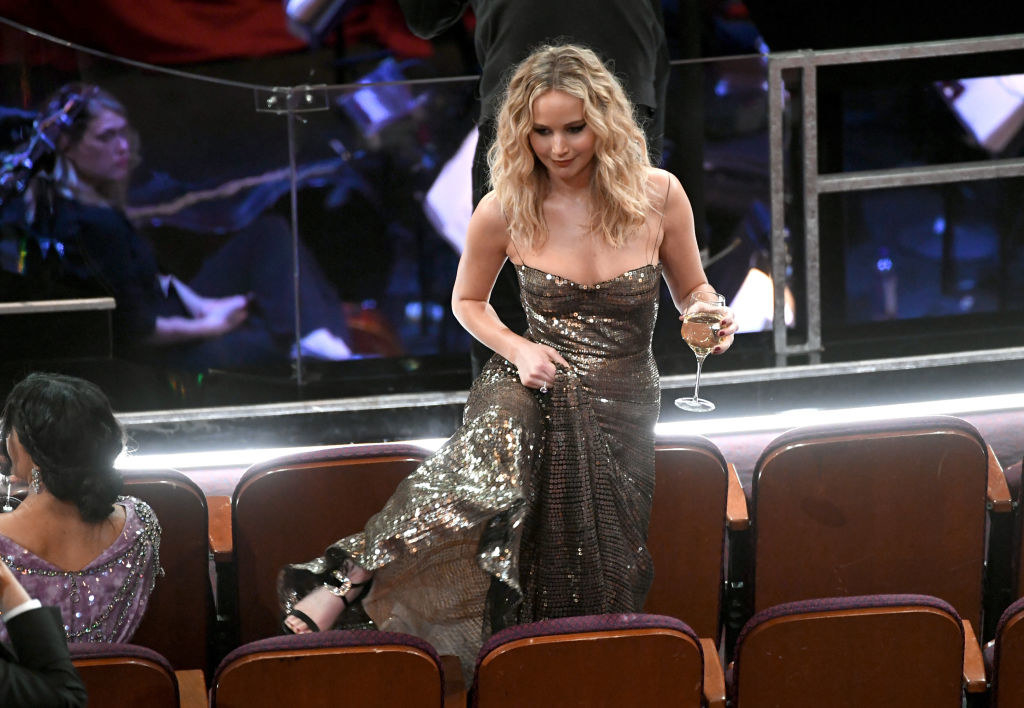 No big deal. She hiked up that couture gown and expertly balanced her white wine.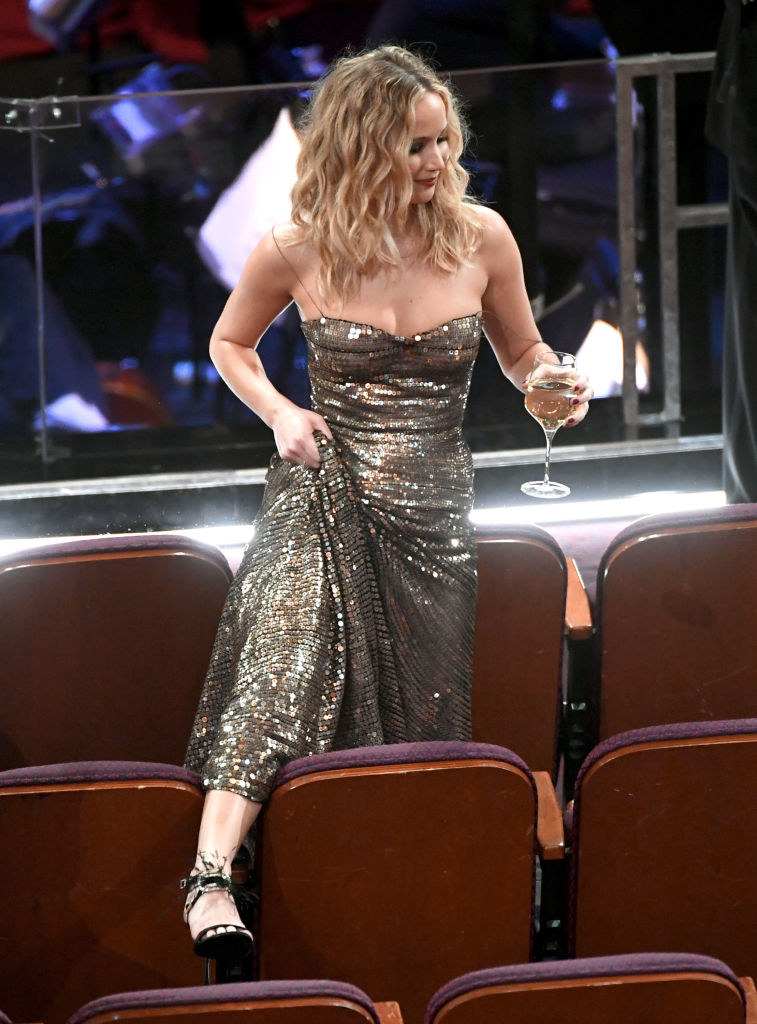 What a pro.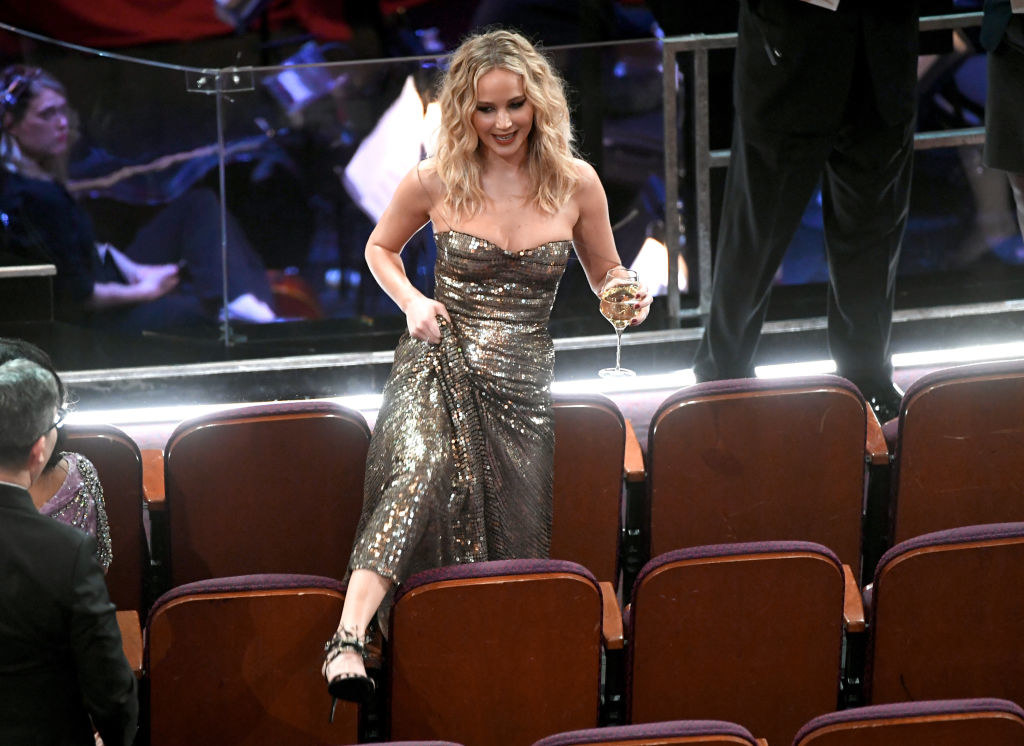 Deeply relatable.