Actor James Franco won the Critics' Choice Award for Best Actor in a Comedy this evening, but did not attend the ceremony. Presenter Walton Goggins accepted the award on Franco's behalf.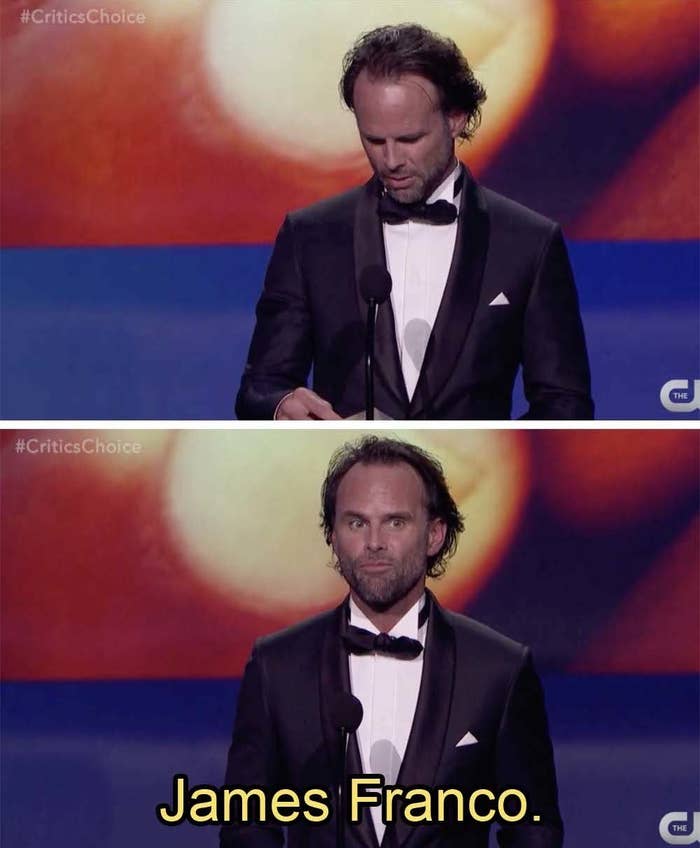 Earlier today, the Los Angeles Times published a piece in which five women accused Franco of sexually exploitative behavior.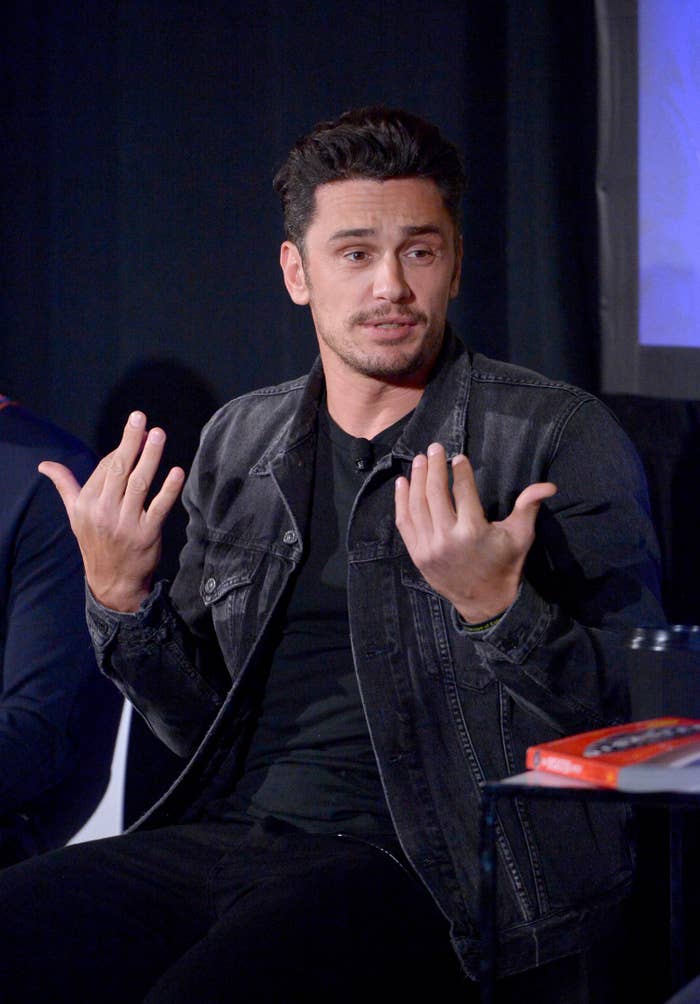 Franco attended the Golden Globes on Sunday, Jan. 7, where he won for Best Actor in a Motion Picture — Musical or Comedy, and also donned a #TimesUp pin.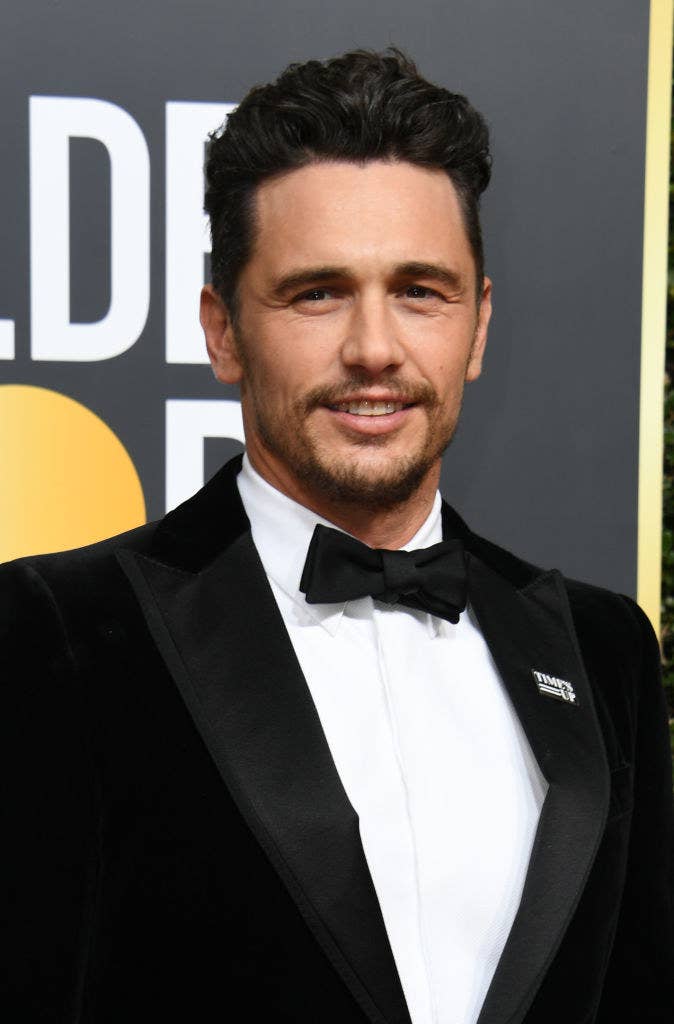 Two of the women interviewed for the LA Times article — Sarah Tither-Kaplan and Violet Paley — tweeted their own thoughts on Franco expressing solidarity with the movement.
The actor addressed the accusations ahead of the article's release, both with Stephen Colbert on The Late Show With Stephen Colbert, and Seth Meyers on Late Night With Seth Meyers.
In my life, I pride myself on taking responsibility for things that I've done. I have to do that to maintain my wellbeing. Whenever I know there's something wrong or needs to be changed, I make it a point to do it. The things I heard were on Twitter are not accurate, but I completely support people coming out and being able to have a voice, because they didn't have a voice for so long. I don't want to shut them down in any way. I think it's a good thing, and I support it.
Franco's representatives did not immediately respond to a request for comment on the actor's absence.