So Han Solo, AKA Harrison Ford, showed up to act as translator. And to chat about some other things.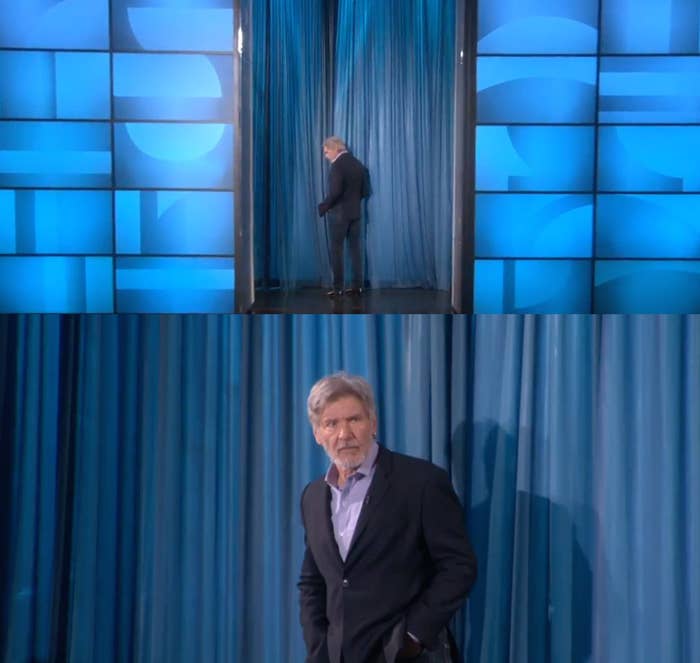 Including that new movie we'll be getting about a young Han Solo.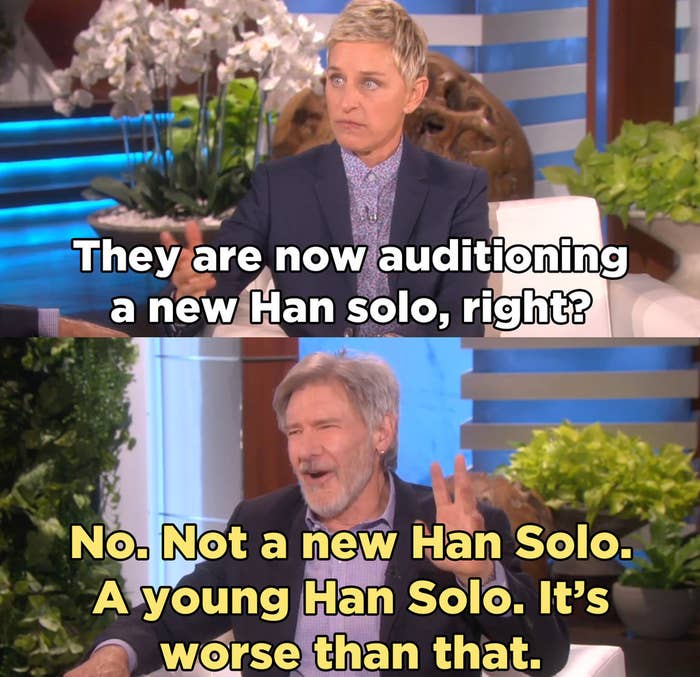 Rumor has it, lots of eligible young actors are currently vying for the role.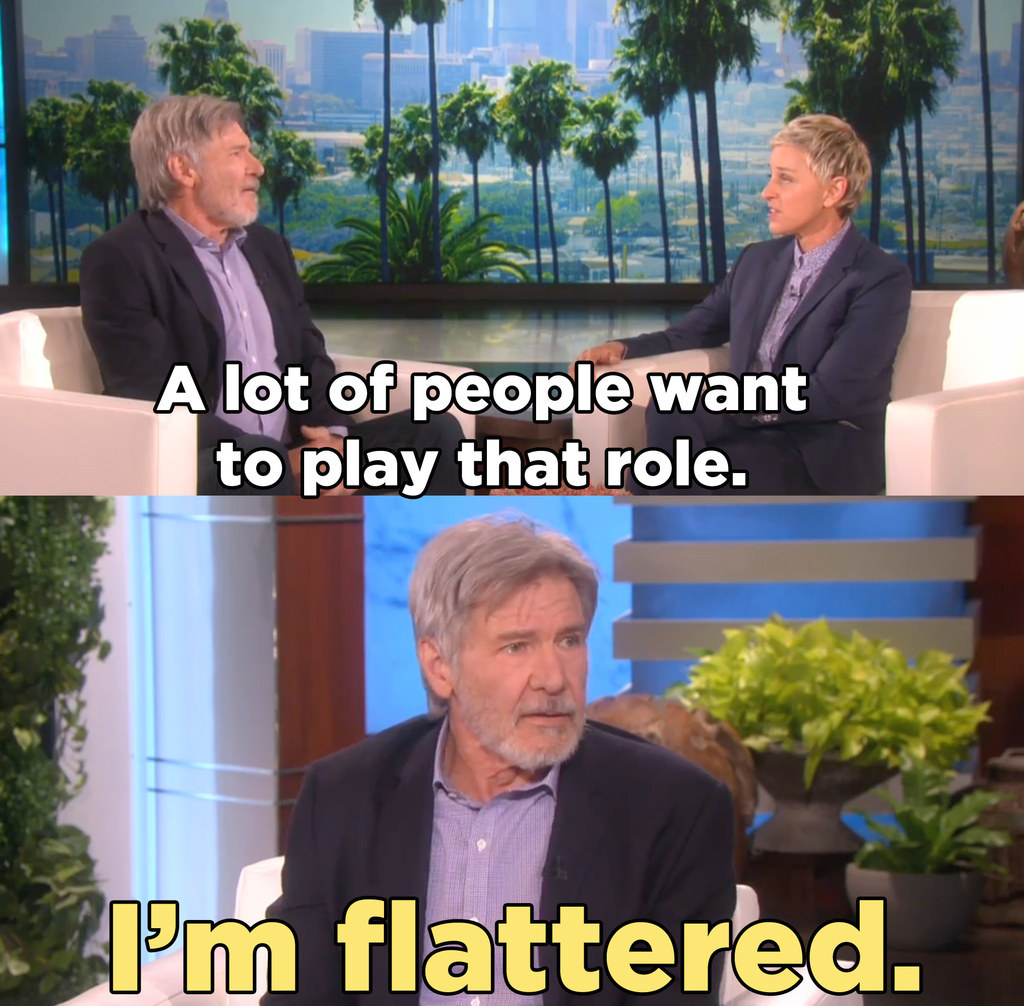 So there you have it, gents.