Since the first trailer was released, we've all been assuming her character, Freya, is some sort of badass Queen Elsa.
Clearly she's Ravenna's sister, but like, what are her powers? Where did they come from? Why wasn't she a character in 2012's Snow White and The Huntsman?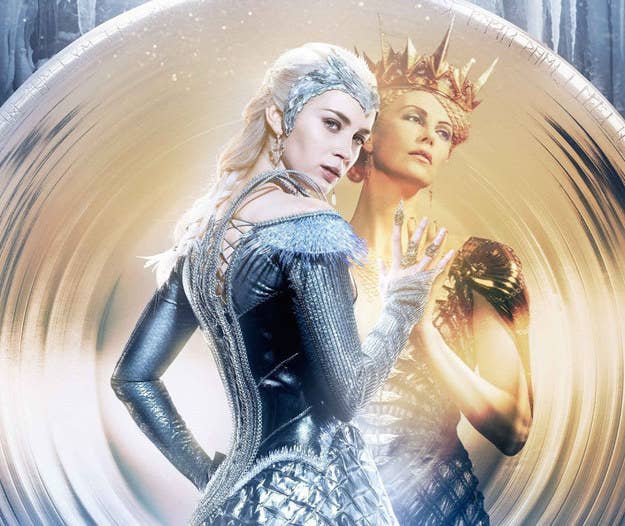 But now we have some answers. When Ravenna asks the mirror who the fairest of them all is, he responds that Ravenna is...but not for long.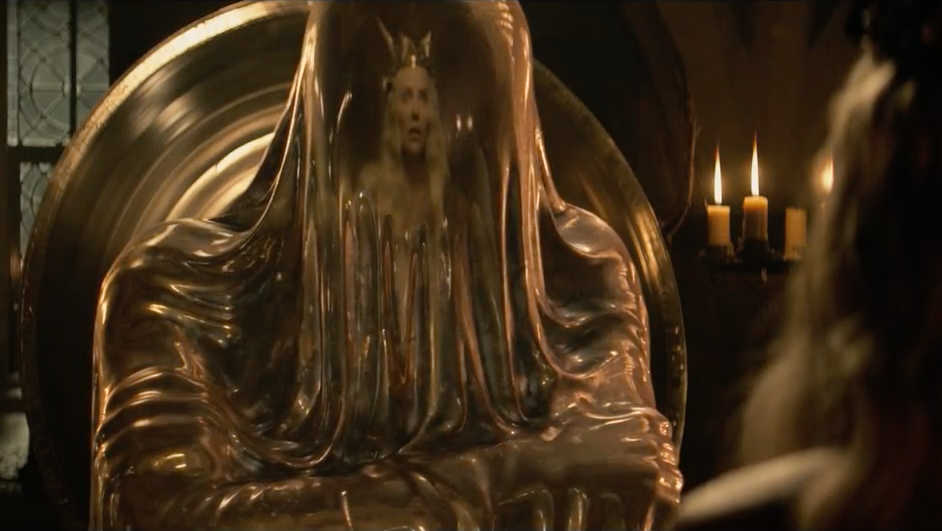 Because Ravenna's sister, AKA Freya, had a baby who's going to grow up to be waaay prettier than Ravenna, AKA Snow White.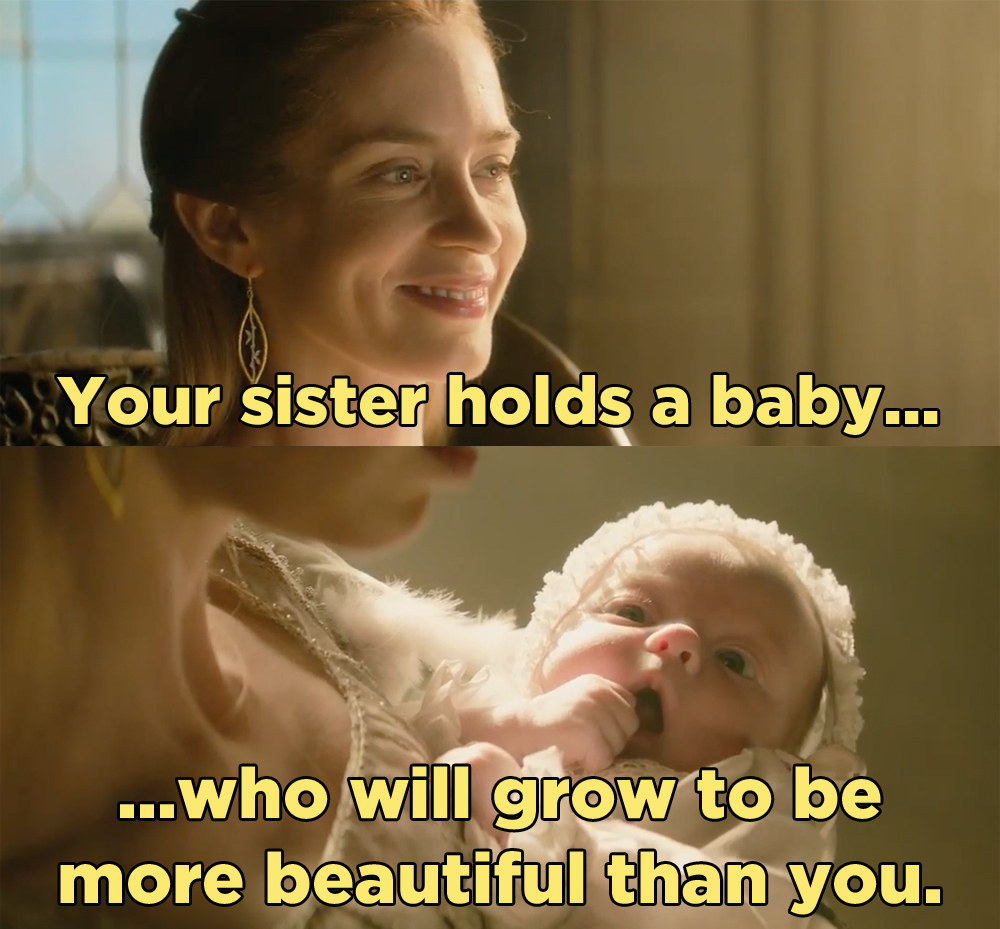 Remember the original film? Kristen Stewart played Snow White.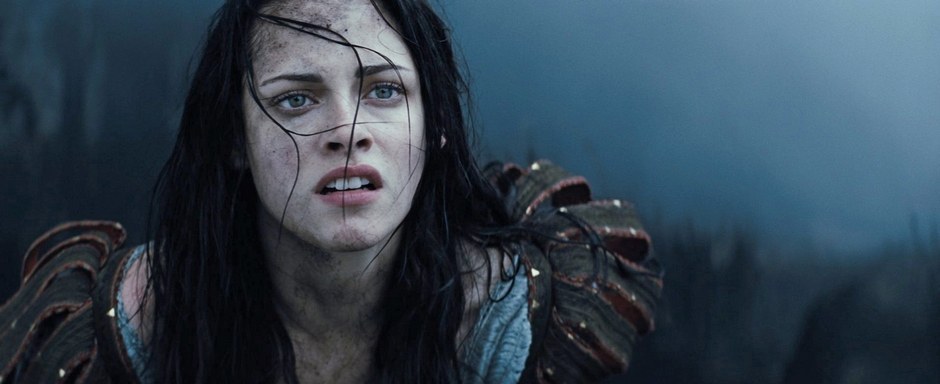 So Emily Blunt is technically playing Kristen Stewart's mom in this movie.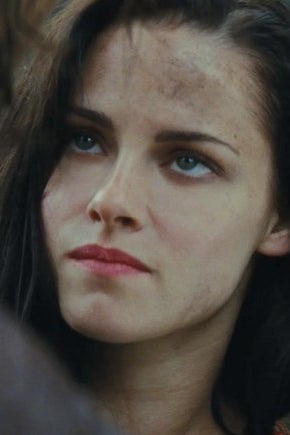 Then Ravenna, that wackadoodle, SETS BABY SNOW WHITE'S NURSERY ON FIRE.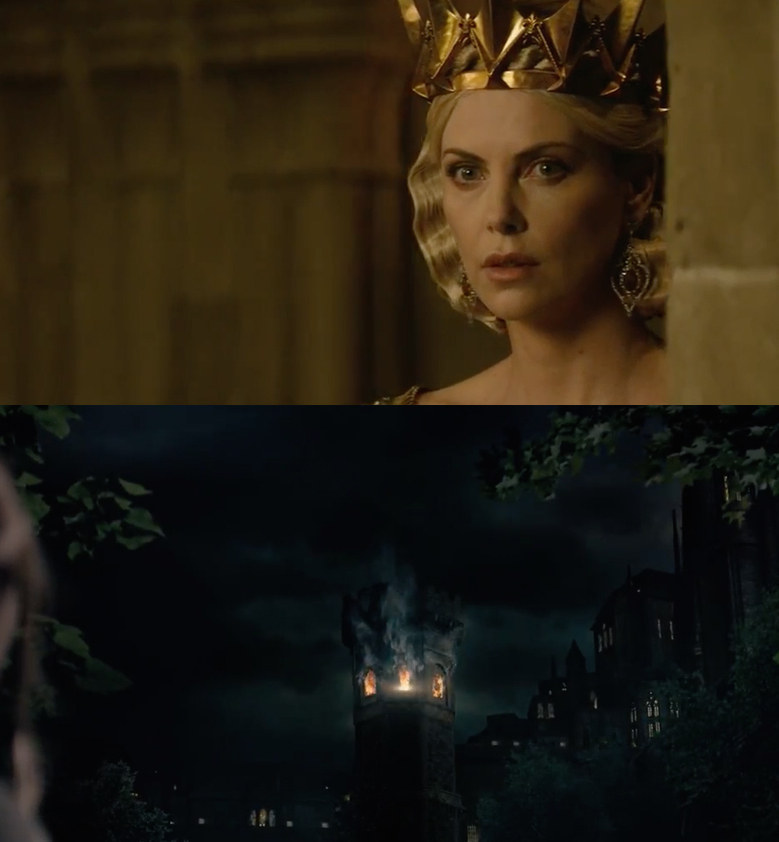 That's when Freya goes all Ice Queen on us.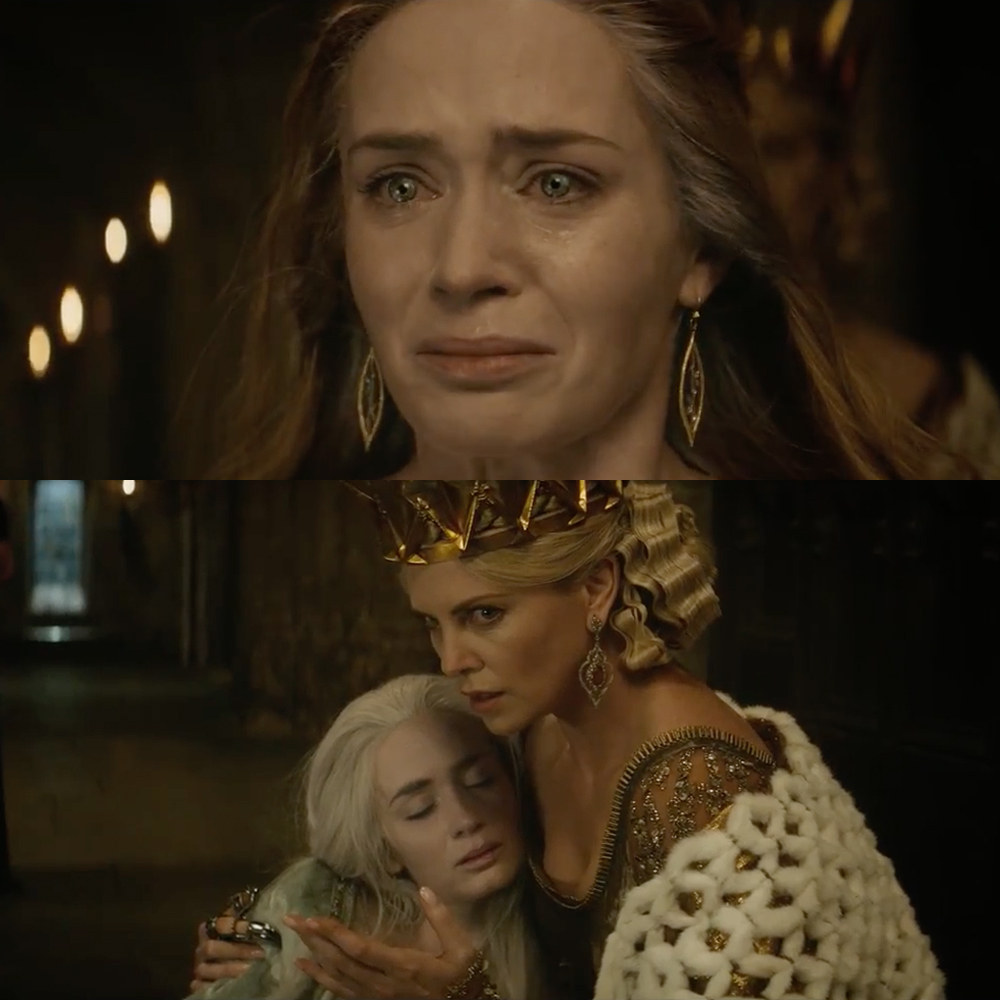 She wears a super Elsa-looking dress and builds an ice castle on a super Arendelle-looking mountain.
Then she rides a goddamn polar bear and trains an army of children, as one does.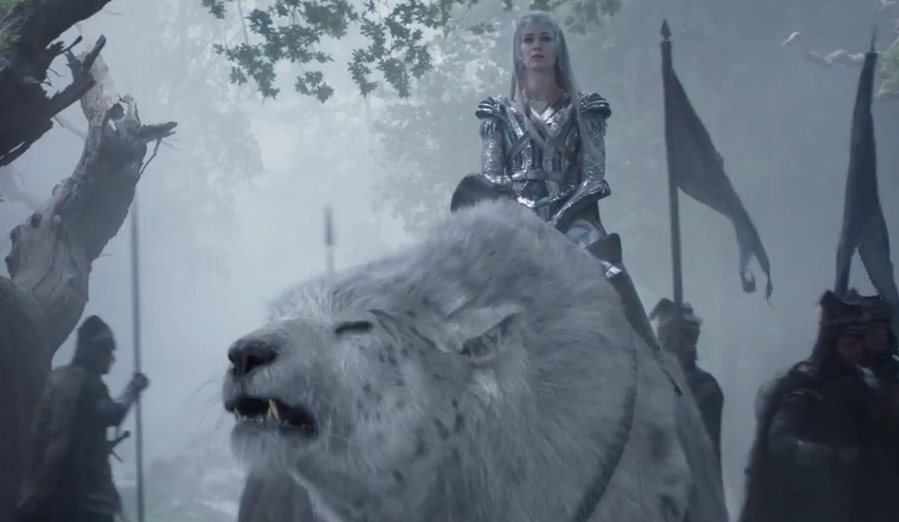 One of those children grows up to become The Huntsman.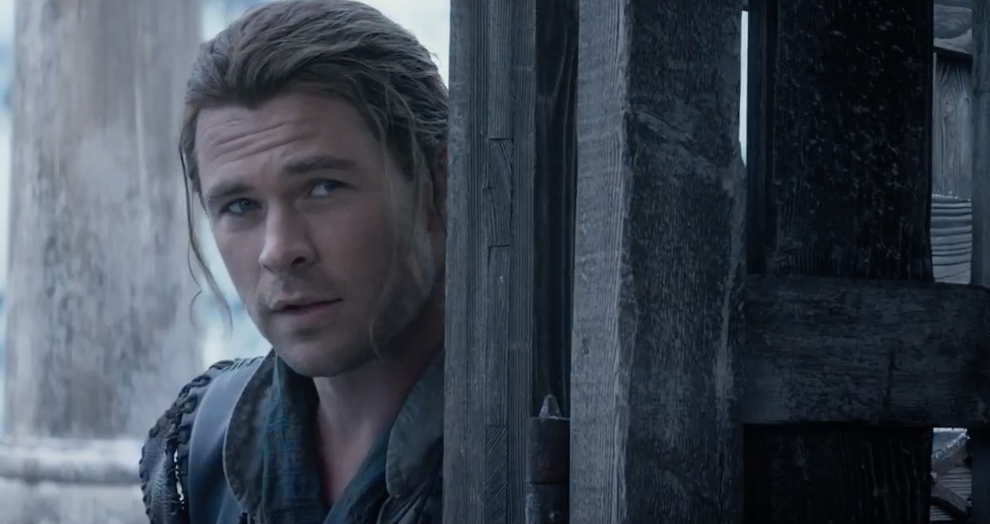 Remember? He's the guy who later saves Snow White in Snow White and The Huntsman, because Snow White did not actually die in the wackadoodle fire.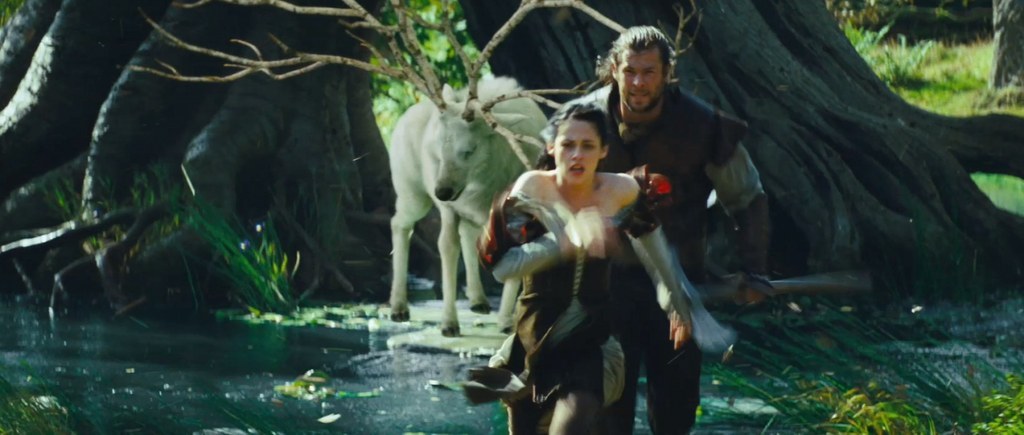 It all makes sense now. The Huntsman: Winter's War opens April 22.