Cate Blanchett, goddess and perfect human, stopped by Kimmel to talk about many things: Her Golden Globe nomination for Carol, her family, but most importantly, how she leaves alcohol for Santa every year.
Her youngest son is 7 and still believes in Santa, so every year they leave a traditional tray for Saint Nick. But instead of milk and cookies, they leave something else.
Yes, they leave sweet, sweet alcohol instead. Which is, at least for some, a surprise. Because aren't we supposed to leave Santa milk and cookies?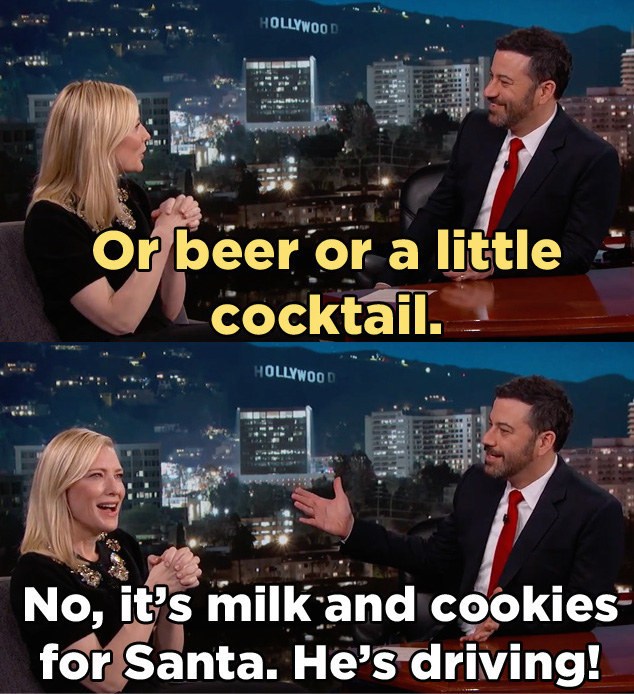 THIS is what Santa's supposed to look like, yes?
THIS is kind of weird, no?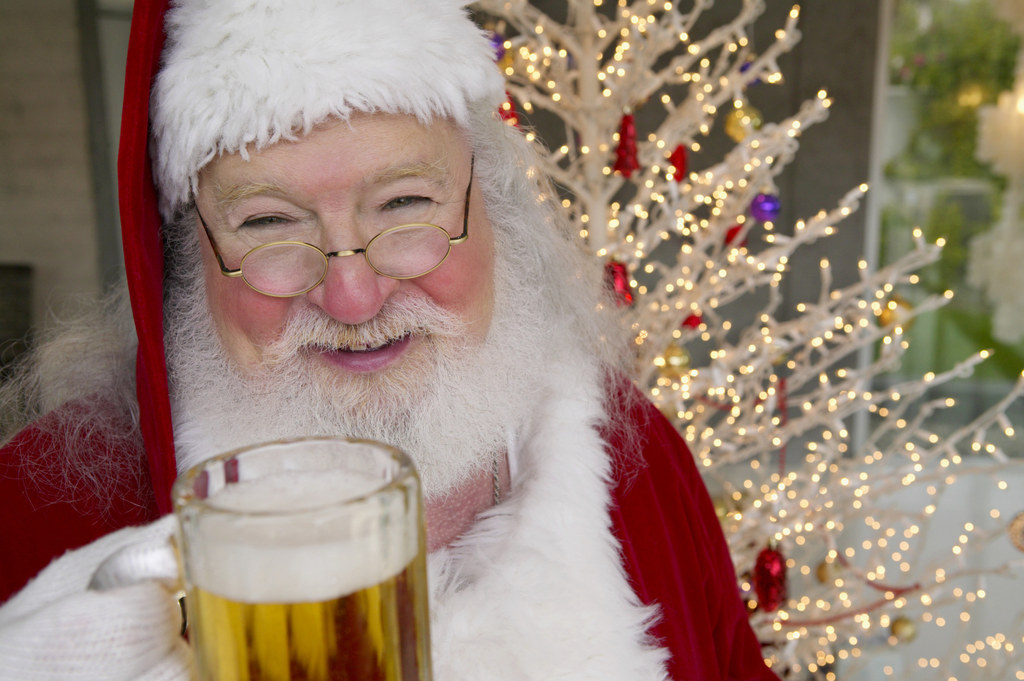 And apparently Santa's in the South Pole, not the North Pole?!?! CATE, THIS IS A LOT TO ABSORB. Are we talking about the same Santa?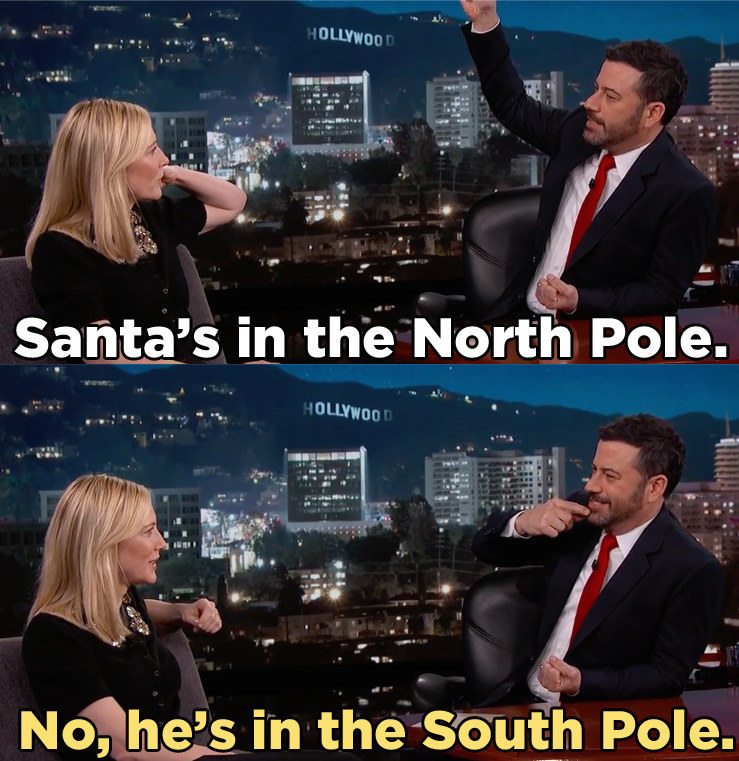 Yes, yes we are.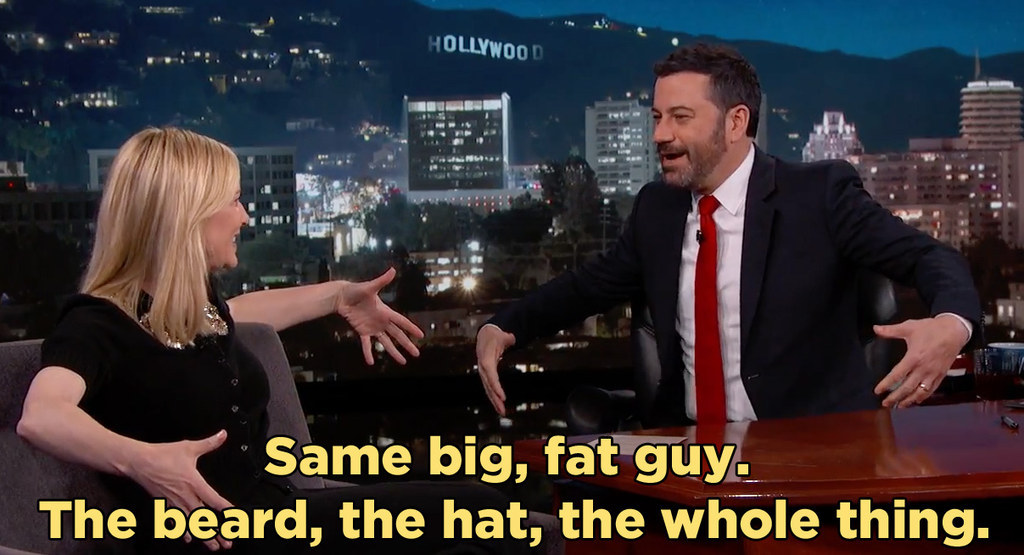 Are things just different in Australia? WHAT IS THE TRUTH?