Garfield plays Sam, a broke and disillusioned 33-year-old who meets a mysterious woman (Riley Keough) using his apartment complex's pool in East Los Angeles.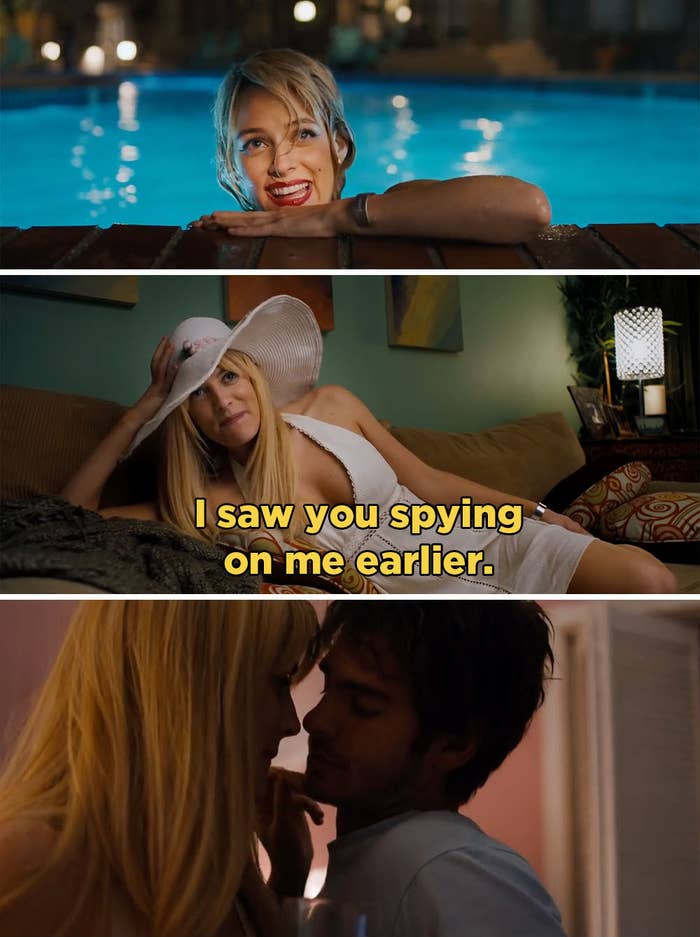 When she suddenly vanishes, Sam goes on a surreal quest across Los Angeles to decode the secret behind her disappearance.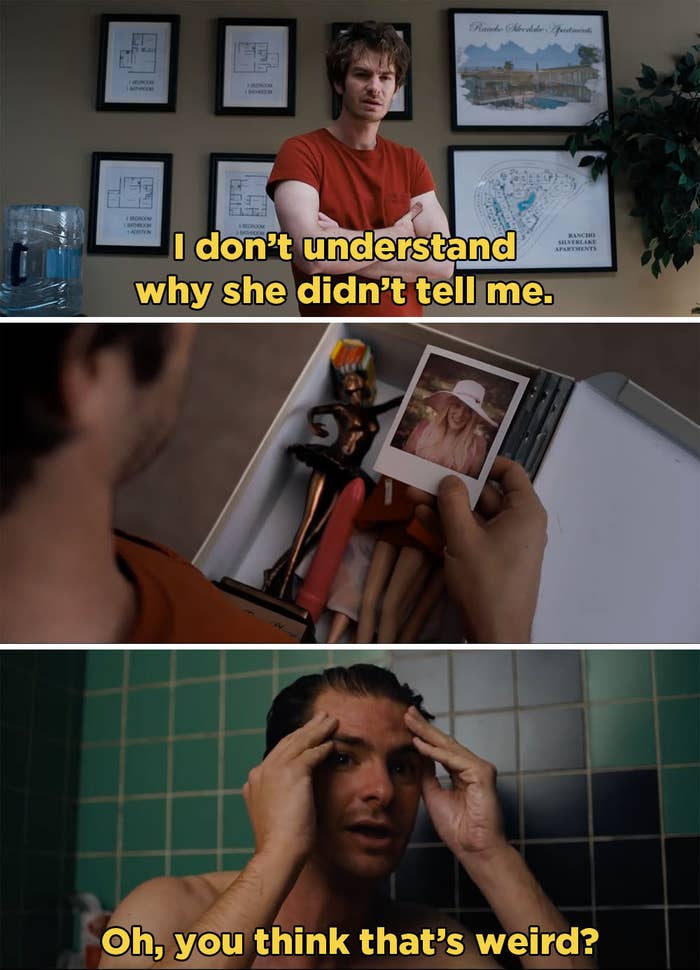 During his journey, Sam meets dog killers, aspiring actors, glitter-pop groups, nightlife personalities, It girls, memorabilia hoarders, masked seductresses, homeless gurus, reclusive songwriters, sex workers, wealthy socialites, topless neighbors, and the shadowy billionaires pulling all the strings in his home city.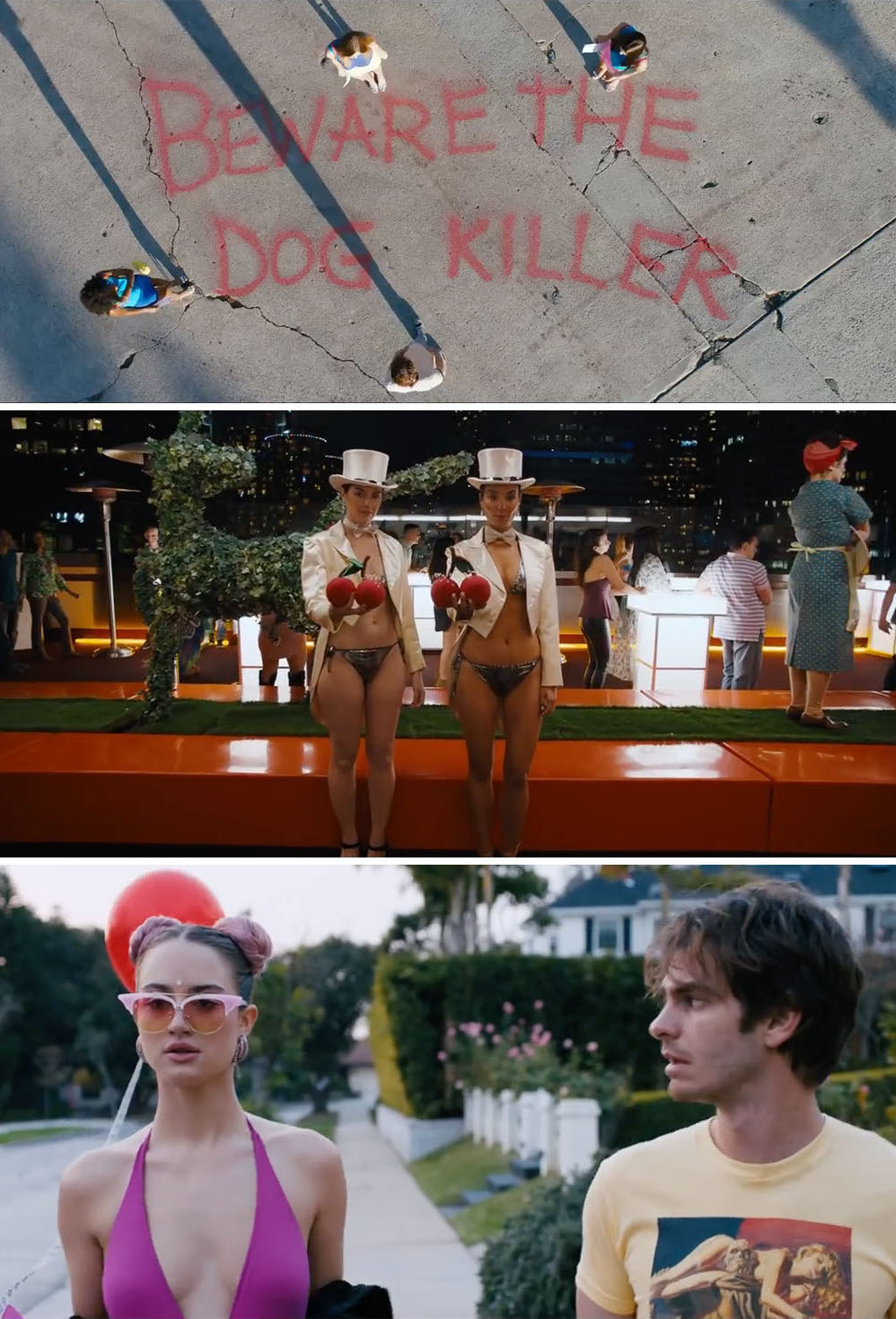 Basically, this looks both insane and delightful. Under the Silver Lake hits theaters this June.