Carmen and Kevin had been planning their Pennsylvania wedding for over a year. They chose January because Carmen's seasonal allergies are so severe.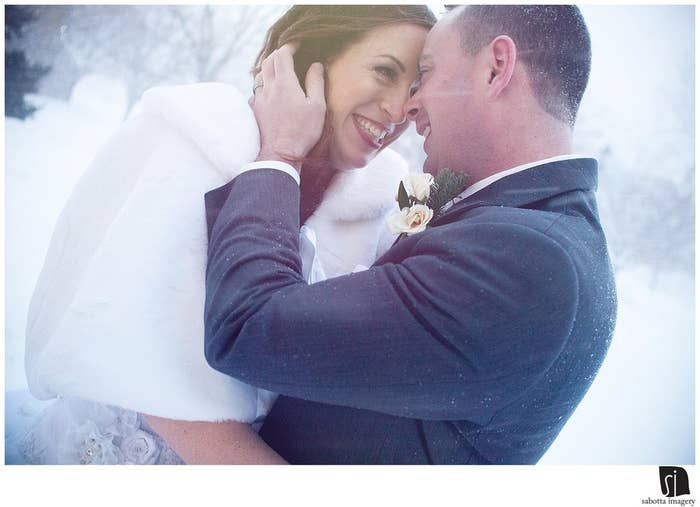 But about a week before the wedding date, forecasters started predicting a huge storm. It was slated to hit hardest on Saturday, Jan. 23 — their wedding day.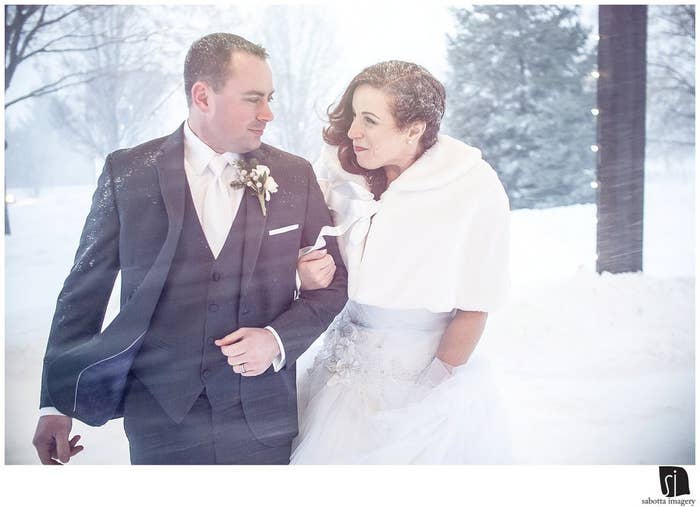 "The weather on your wedding day is always a gamble; and unfortunately the odds were not in their favor," the couple's photographer, Jeffrey Sabotta, told BuzzFeed.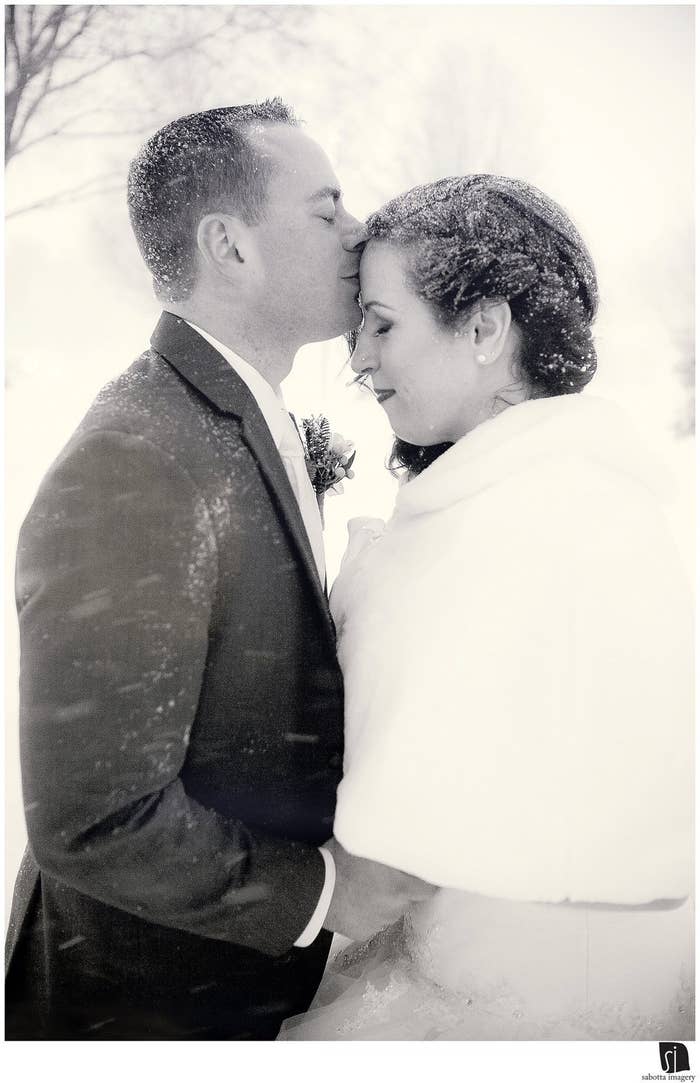 "At our last meeting Carmen had joked about how pretty it would be to have some snow on her wedding day; but I think she got far more than she was hoping for."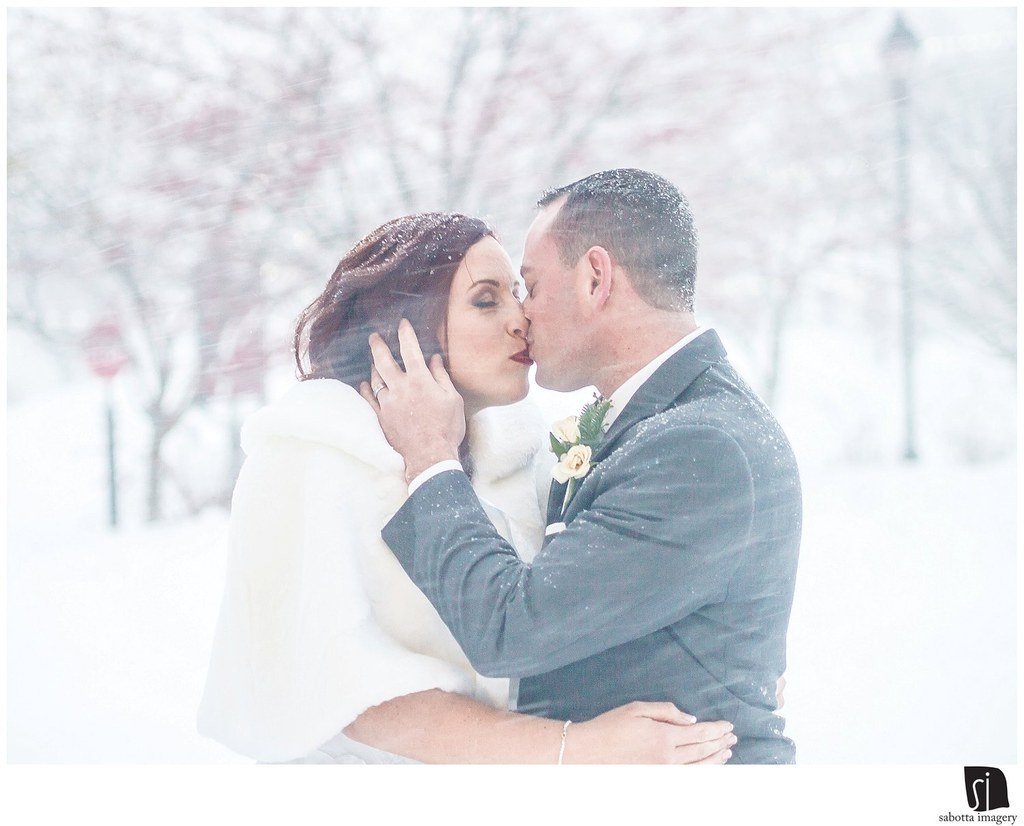 Jeffrey took it upon himself to stay at the hotel where the reception was being held both Friday and Saturday night so he would be as accessible as possible for the couple.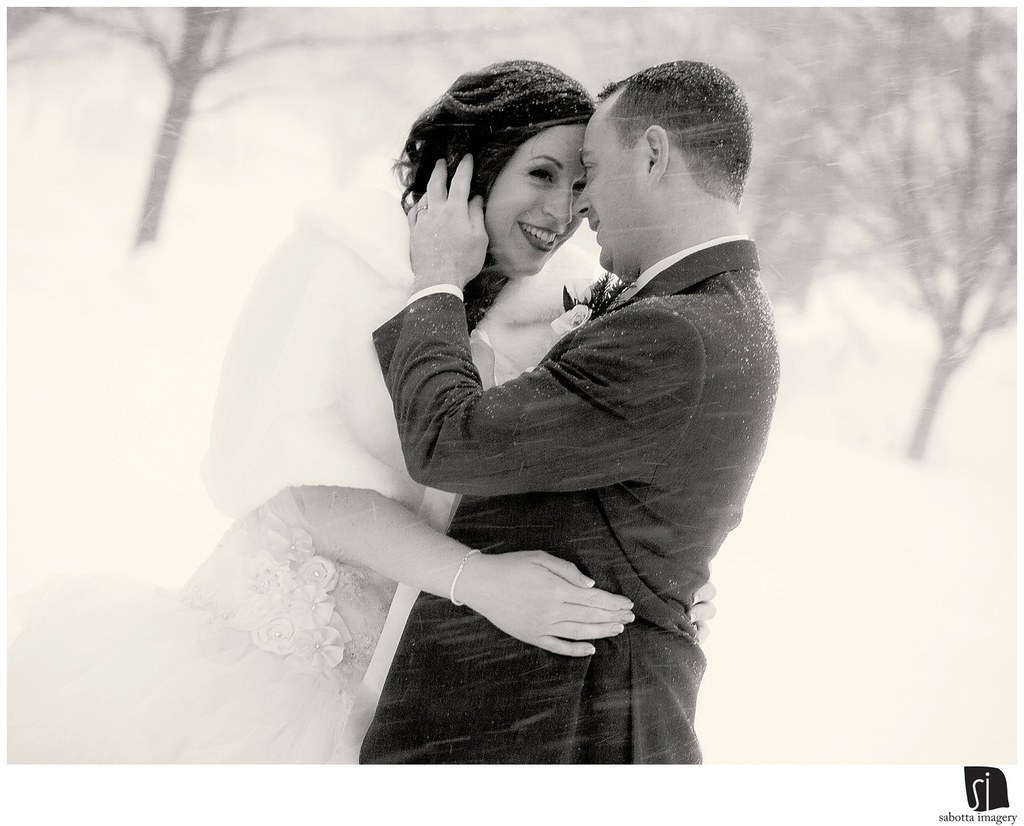 "They had guests canceling left and right and yet nothing could dampen their spirits."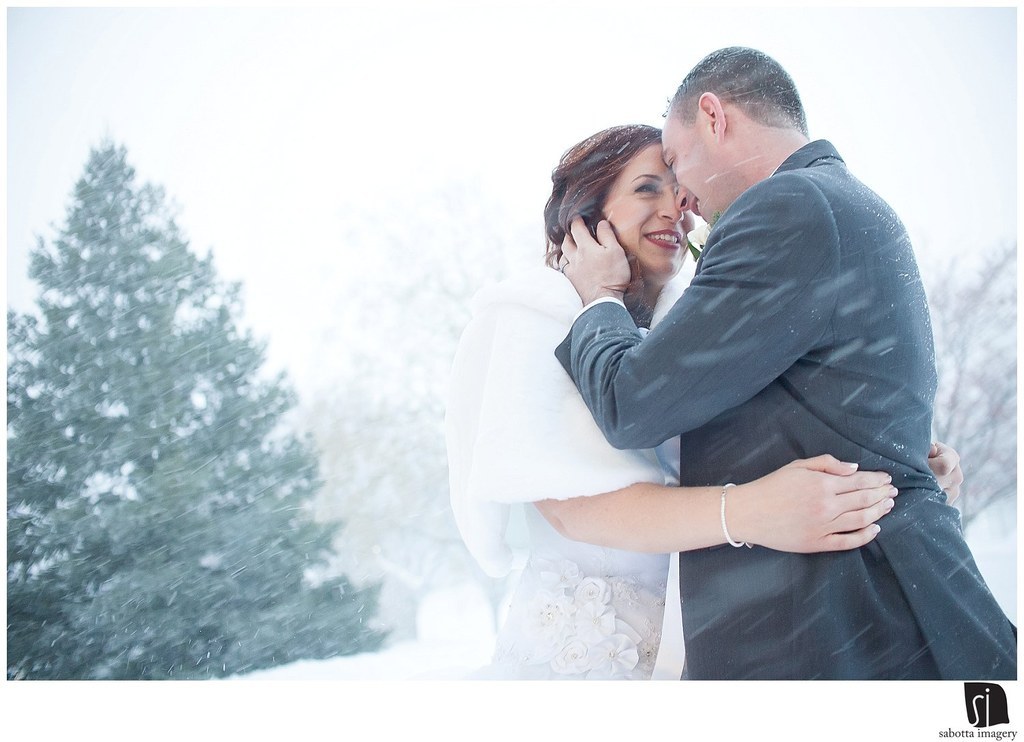 "In a good almost 2 feet of snow, we headed to the church for the ceremony on Saturday."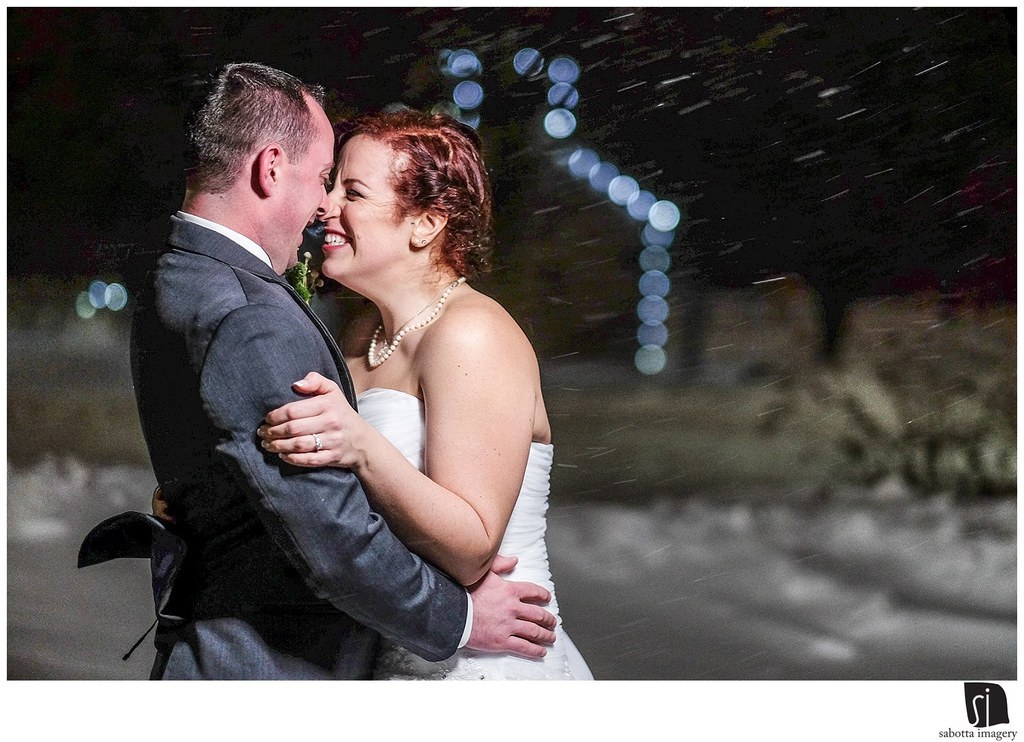 "There were a handful of intrepid guests that made it to the ceremony, frankly more than I thought would make it out in 45-mile-per-hour winds and driving snow."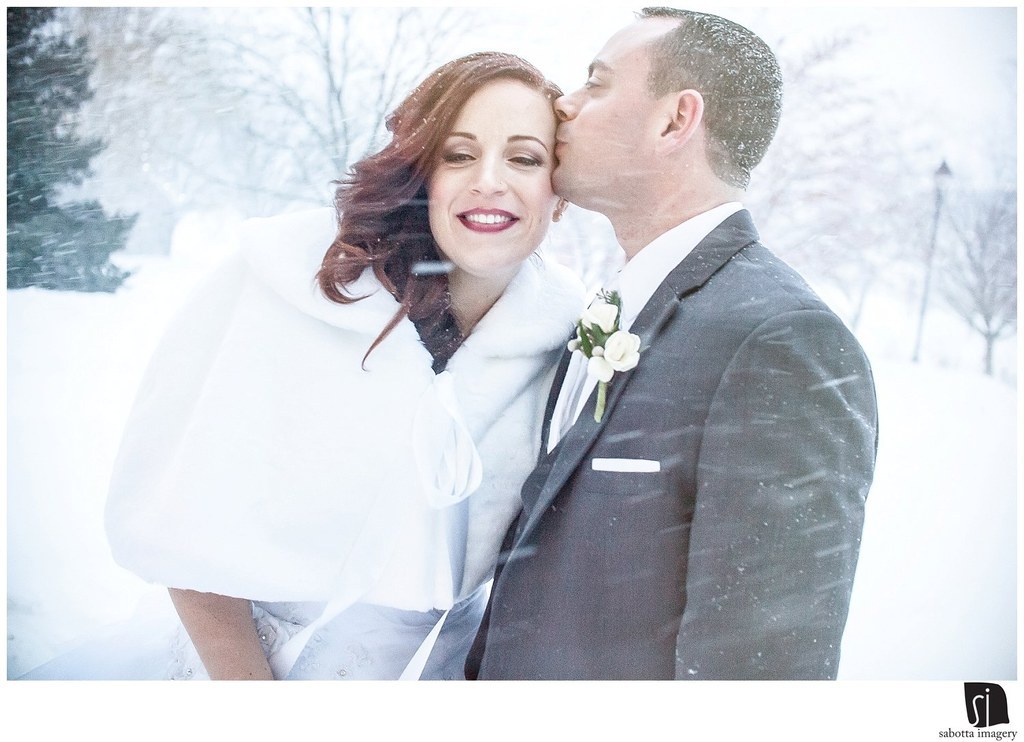 "Even though a fraction of the invited guests showed up, there was so much love and joy surrounding them, it didn't matter."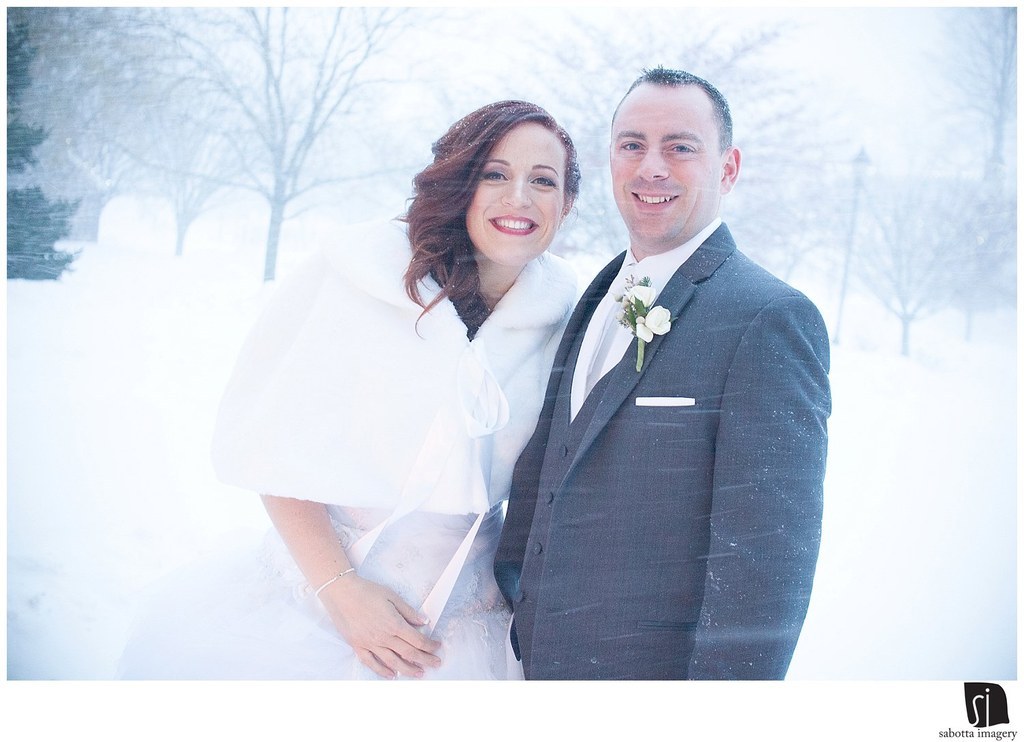 "The bride and groom were troupers. They laced up their snow boots and headed out into the snow and wind for pictures to commemorate their big day in the big snow."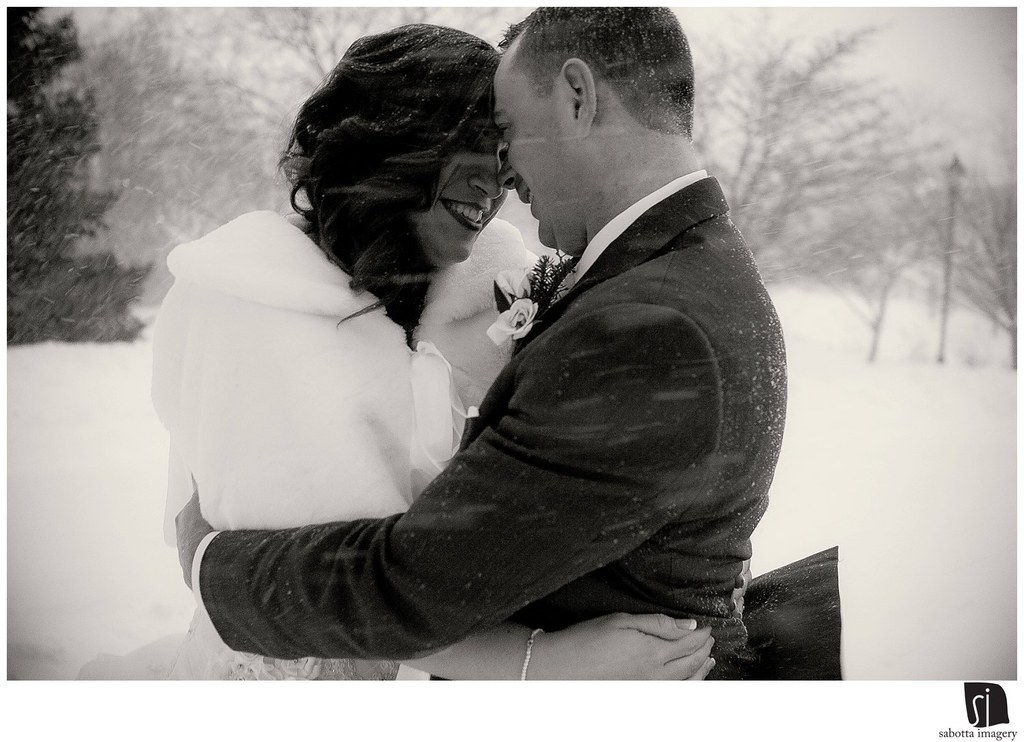 "They were getting married, for better or worse, and that was all that mattered."