UFC champion Amanda Nunes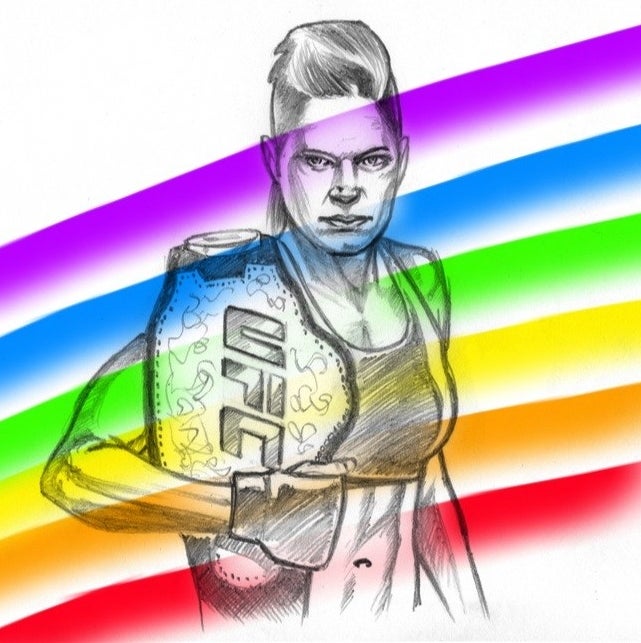 But the promotional backing came to screeching halt when Rousey emphatically lost her belt -- and it wasn't solely because she had been defeated, and therefore lost some of her shine, it also had to do with Rousey's own way of handling the situation. She went into self-exile. How could the UFC promote someone that didn't want to be promoted?
Enter the new era: Amanda Nunes. The current UFC champion at 135 pounds. Not only is Nunes openly gay and proud of her sexuality but she's also an immigrant that has succeeded in America -- and learned english in the process.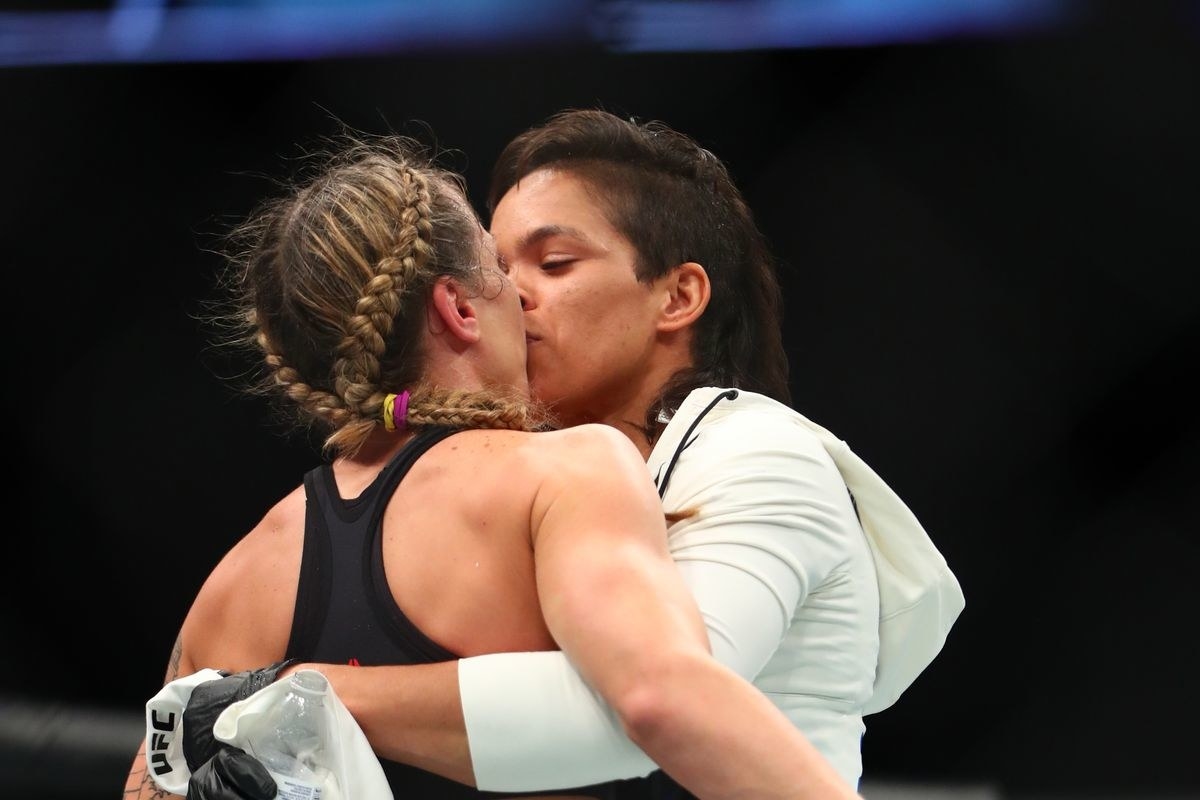 Nunes wants to be promoted. Where is her cover of Sports Illustrated? Or cameo in a movie franchise? Or interview on The Ellen Show...? Who is also an OPENLY GAY WOMAN.
The UFC doesn't necessarily shy away from Nunes' sexuality but the company hasn't spotlighted their current champion to remotely the same extent that they did with Ronda Rousey. This dichotomy was clearly evident in marketing leading up to Rousey's return fight against champion Amanda Nunes. Most casual fans didn't know who Amanda Nunes was and the UFC didn't strive to make people aware.
There was such a heavy bias in the promotional campaign leading up to the fight that UFC commentator and stand-up comedian, Joe Rogan, commented, "I find it extremely bizarre that all these UFC 207 promos only focus on Ronda [Rousey] and very little about the champion Amanda Nunes. [Why] wouldn't they focus on the epic match-up and build up Amanda as well?".
Then the fight happened. Amanda Nunes decisively knocked out Ronda Rousey in the first round.
In the wake of Nunes' win, the UFC was left with a faceless champion because they had opted not to promote Nunes in lieu of building up the "comeback" of media darling Ronda Rousey.
After the fight, Rousey fell back into self-exile where she remains --
and unfortunately, current champion Nunes is still virtually unrecognizable to the casual fans outside the UFC "bubble". Hopefully, the UFC will do more to promote and celebrate Nunes as their champion and an openly gay woman when promoting her next fight.
This post was created by a member of BuzzFeed Community, where anyone can post awesome lists and creations.
Learn more
or
post your buzz!