My grandma is the queen of hosting, the ruler of holidays, and truly the most put-together woman I know.
Simmer pots are a fun, inexpensive, and soothing way to create your own scents and make your home smell wonderful.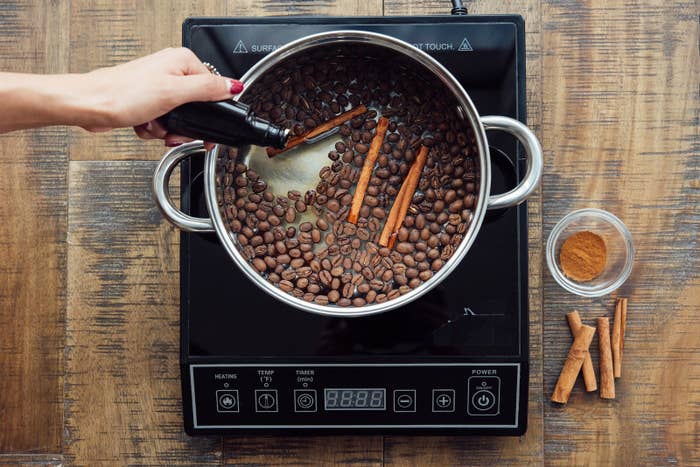 If you want to give simmer pots a try, here are five three-ingredient recipes — some of which are seasonal, and some that work year-round — to get you started.
The beauty is that these are all up to the nose of the beholder, so you can modify measurements or swap out scents. FYI, it typically takes about 30 minutes for the scents to really come through, so keep that in mind before adding more ingredients to strengthen the smell.
I made the recipes to fill up my one-bedroom apartment. If you're in a bigger space, just double the ingredients and pot size, and you'll be good to go.
You can leave these on the stove or in a slow cooker all day, but make sure you keep adding water so they don't boil down and burn. And never leave a simmer pot burning on the stove while you aren't home.
I would also like to point out that simmer pots are not for consumption, so don't eat them.
Ok, let's get to the reason you came here!
1.
A clean, fresh combo of lemon, rosemary, and grapefruit that works year-round.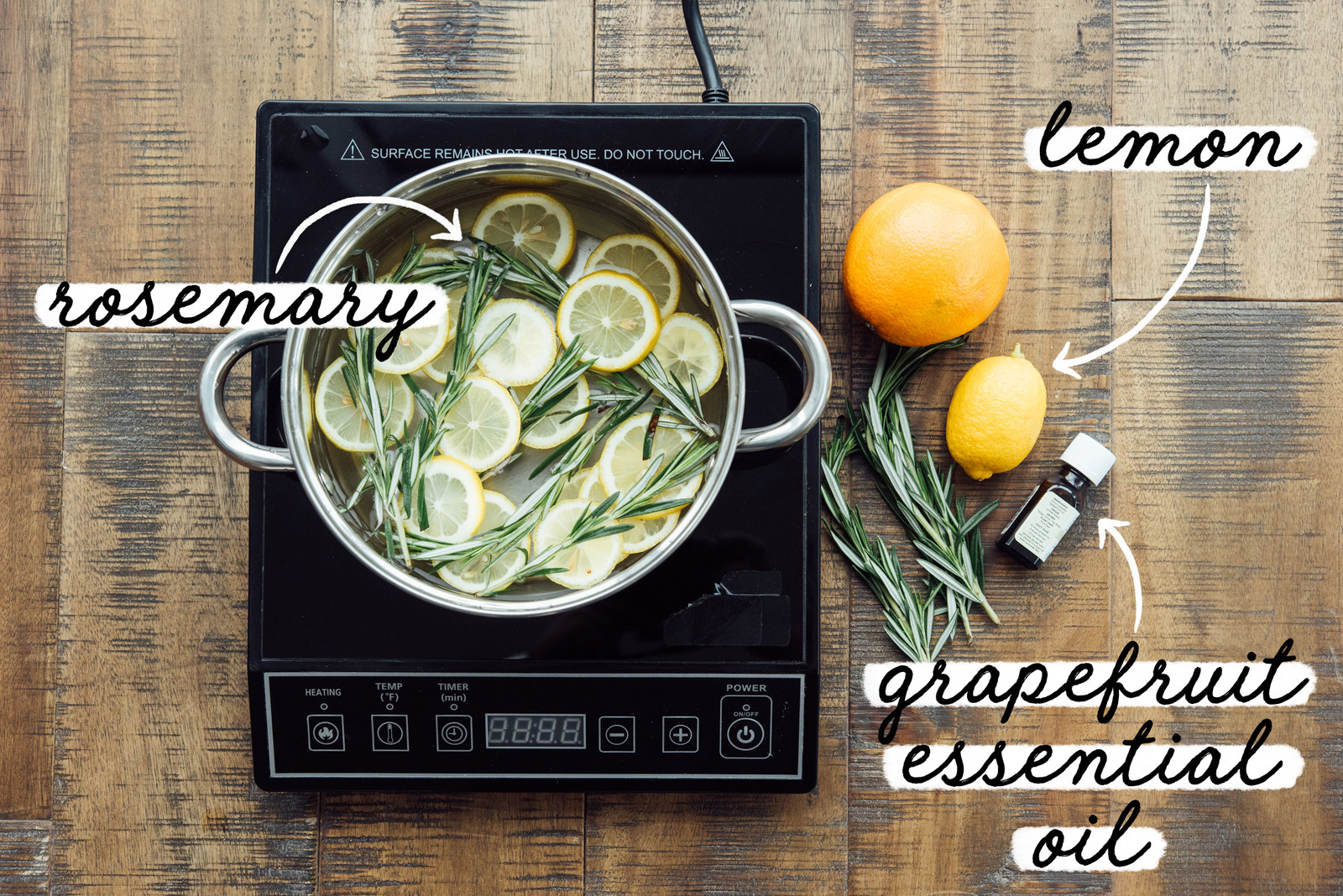 2.
A magical holiday combination of apple cider, nutmeg, and cinnamon.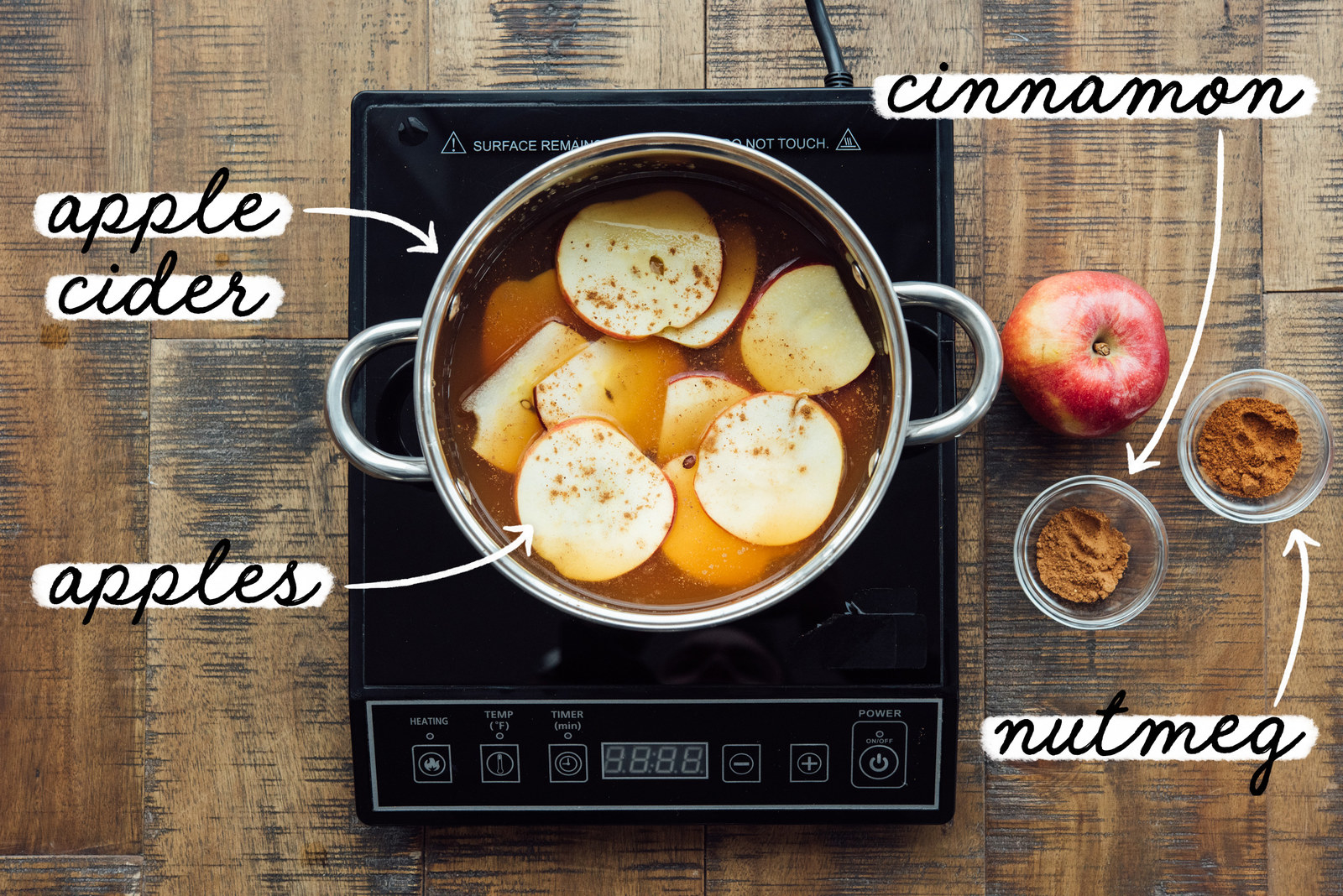 3.
A subtle simmer pot with lavender, mint, and vanilla extract:
4.
A Moscow mule-inspired pot with lemon, lime, and ginger.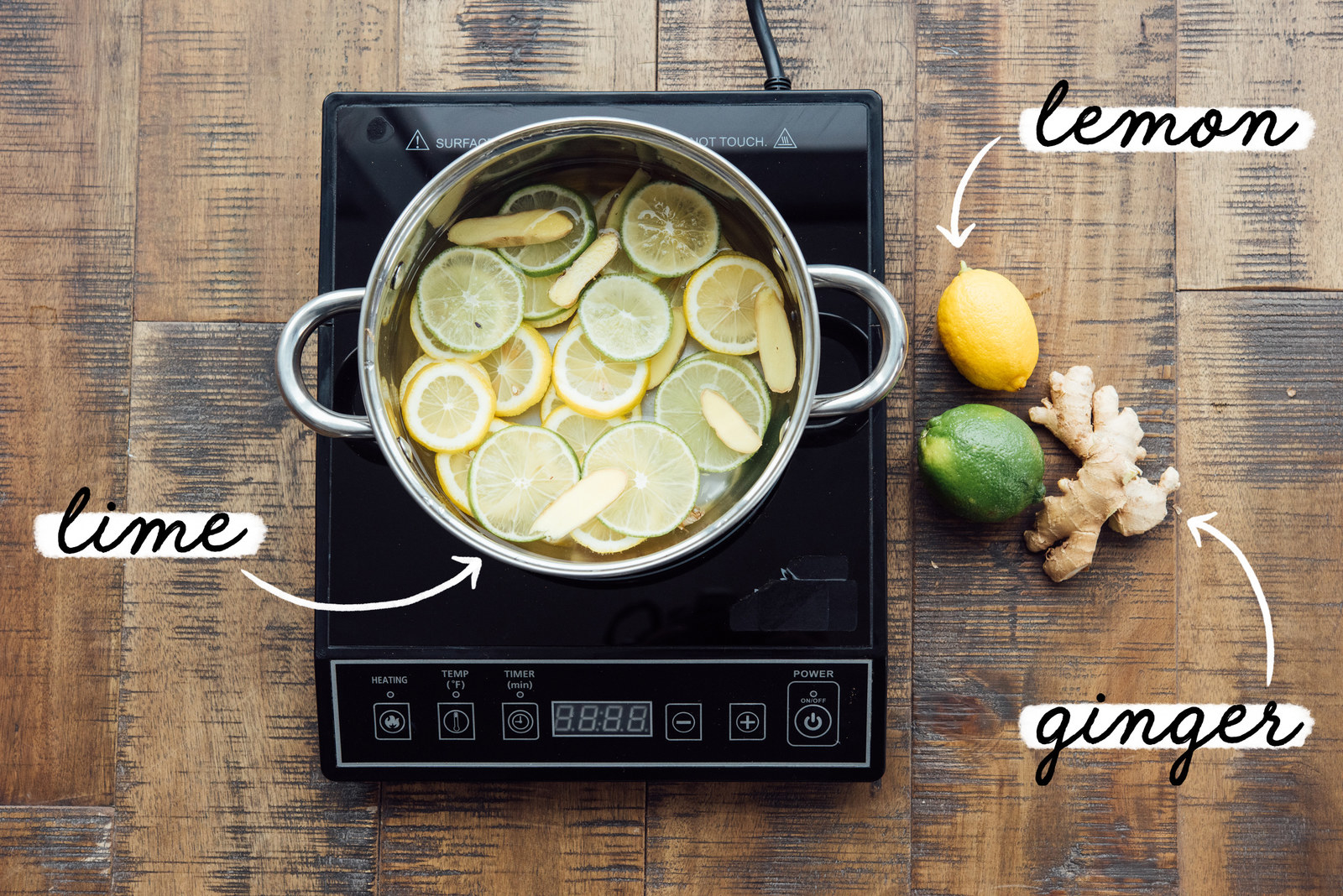 5.
And finally, a classic mix of coffee, cinnamon, and vanilla extract that creates the most cozy atmosphere.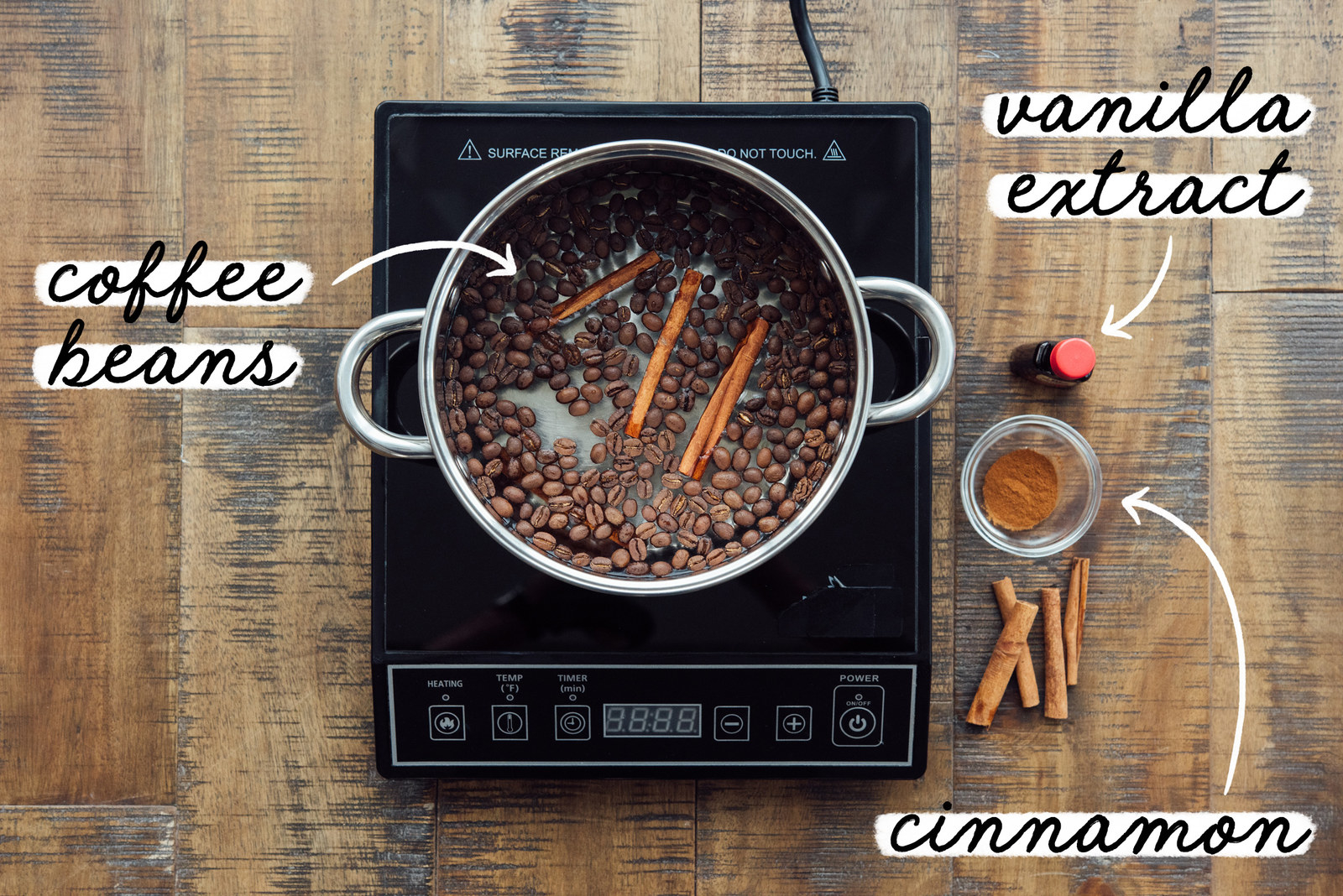 Whether you follow these recipes down to the ingredient, or change it up a bit, my hope is that you take some time to relax and enjoy your simmer pot.
Curl up on the couch. Read a book. Binge-watch a show. Or if you go my Gammy Gaile's route, put one on the stove before having guests over and let it do all the work. Again, it's all up to you.
That's the magic of simmer pots. It's truly what you choose to create with them that makes them so marvelous.