We hope you love the products we recommend! Just so you know, BuzzFeed may collect a share of sales or other compensation from the links on this page. Oh, and FYI — prices are accurate and items in stock as of time of publication.
I have rather ~expensive~ taste and a bank account that hates me for it. ¯\_(ツ)_/¯
Well holy great Gatsby, I found something that can seriously upgrade basic furniture into luxe, Kardashian-esque pieces! So get your rich queen wave out and say hello to this self-adhesive marble contact paper ($10+).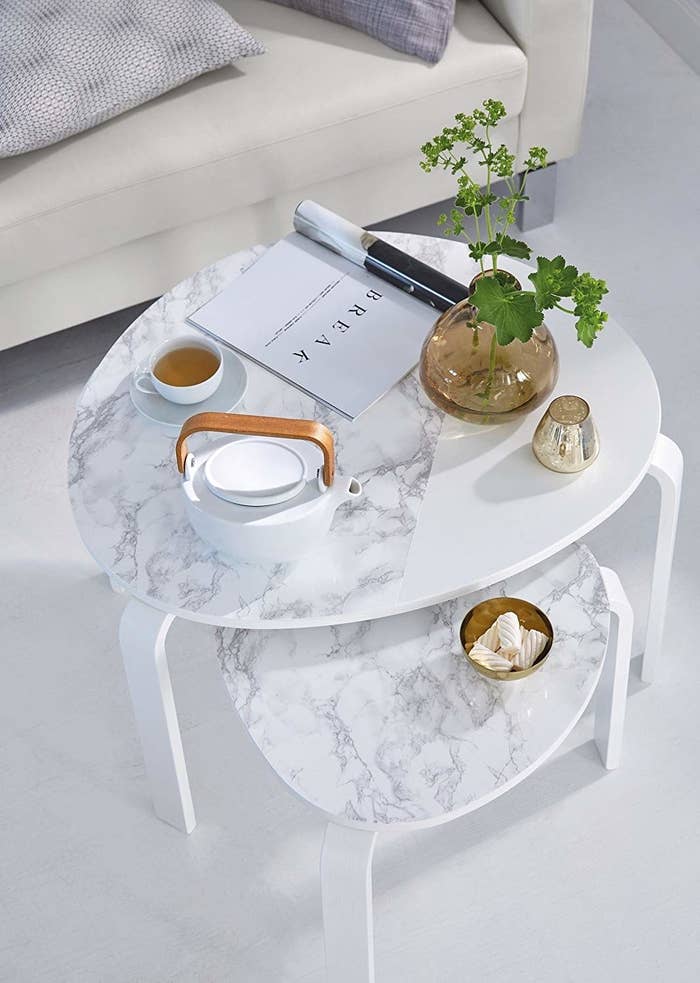 And because I would never lead you wrong, let me point out that it has over 1,300 reviews and 4.4-star rating on Amazon. Just think of how many spaces have been transformed thanks to this fancy contact paper!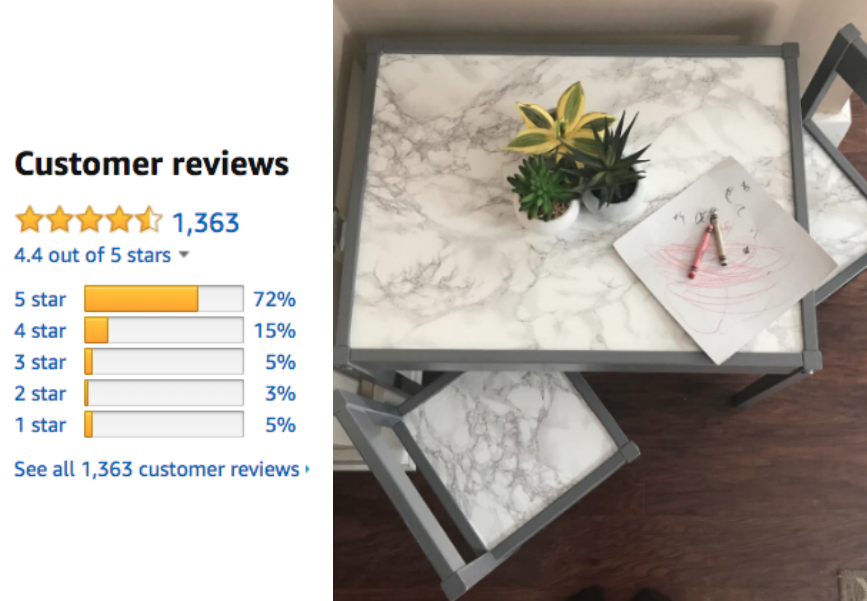 Now, anyone who has ever messed with contact paper knows you can't just slap this stuff on a table and call it a day. It takes patience so read the reviews and watch some YouTube videos before you start. Ok, let's see what this stuff can do!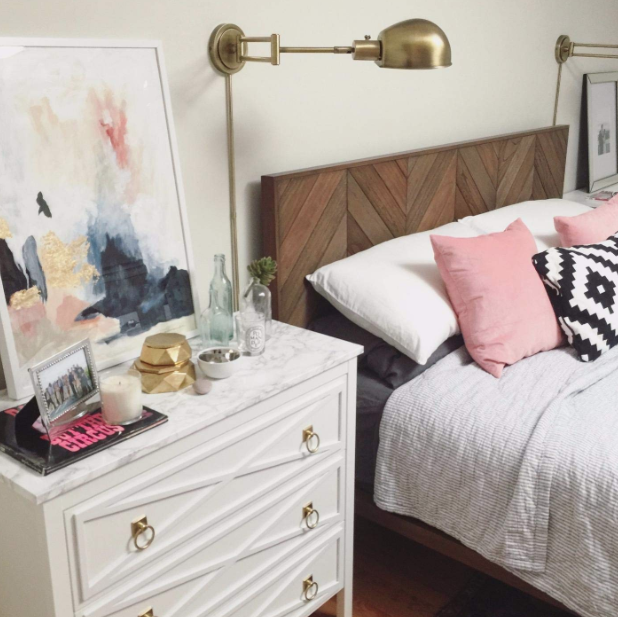 It can transform basic Ikea end tables: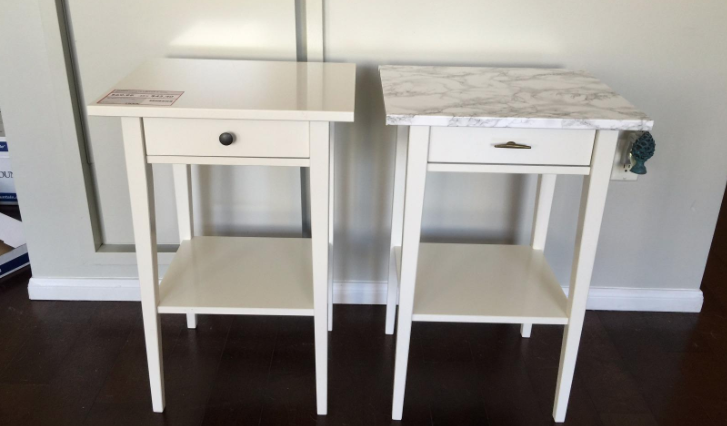 What about shelves? Yessir. And bar carts? Heavens yes!
Hello! Just look at these countertops!
The options are endless. This reviewer used it to upgrade an old fireplace and the results are !!!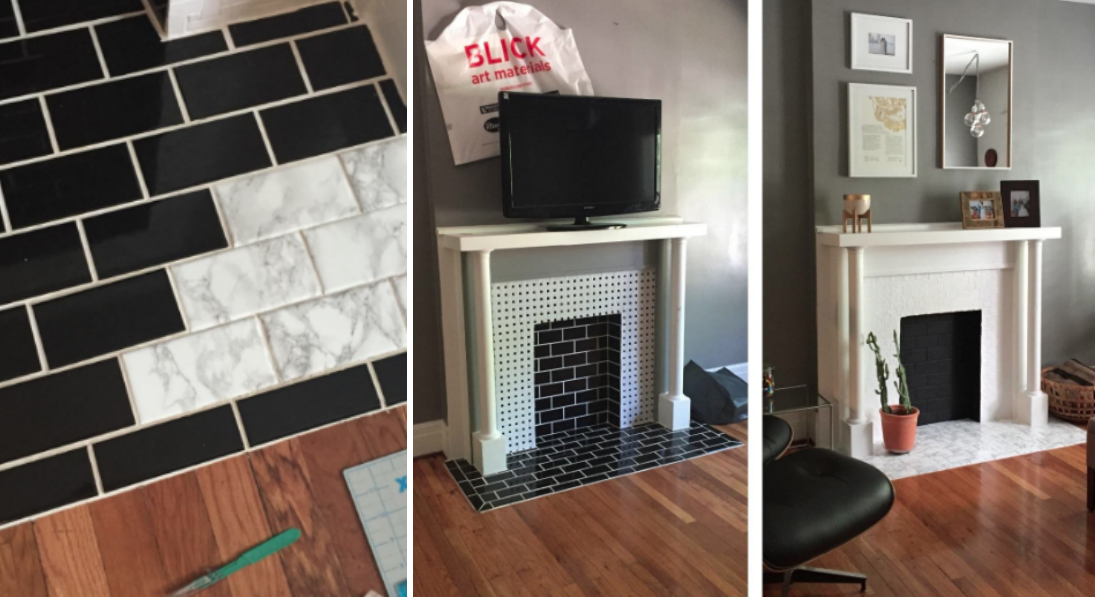 Here's a closeup that would fool even Kanye.
I could seriously go on all day but I will cut myself off after this amazing before and after.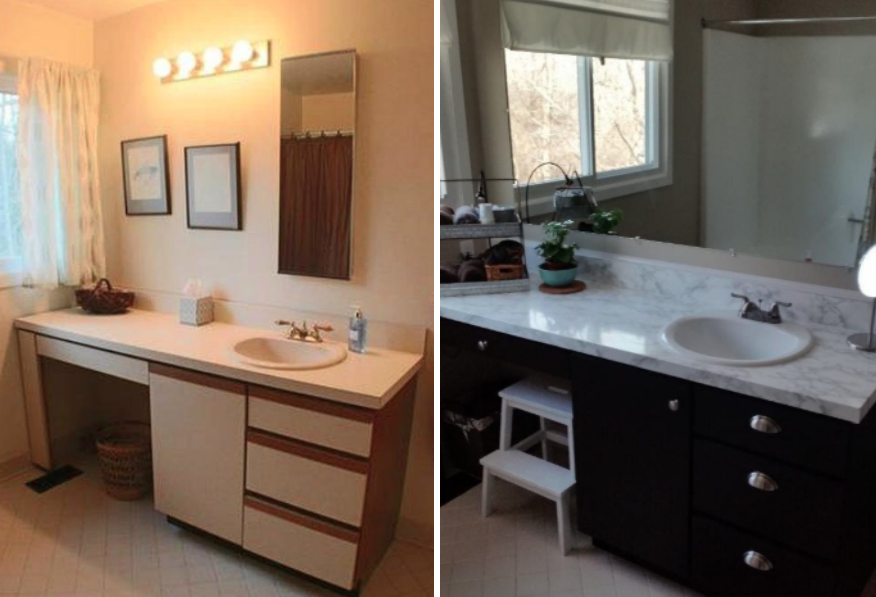 Guests when they come over:
Shopping for something specific? Check out BuzzFeed Reviews to find the best things for every budget!