Keurig's New Coffeemaker Has An Iced-Coffee Feature, And Yup, Heaven Is Real
It's a ~brewtiful~ day to be alive.
We hope you love the products we recommend! Just so you know, BuzzFeed may collect a share of sales or other compensation from the links on this page. Oh, and FYI — prices are accurate and items in stock as of time of publication.
Hello and welcome. I am here today to tell you some very exciting information: *Taps mic.* The new Keurig model has the capability to brew iced coffee!!!!
The Keurig K-Elite ($160) — aside from being sleek and, dare I say, sexy — has new and improved features that (IMHO) make it the best single-serve coffeemaker on the market.
I recently added one of these to my kitchen — and boy oh boy, has it made my mornings more seamless, and this miserably hot summer actually bearable.
Another reason I adore the K-Elite (you know...besides the iced-coffee feature) is the auto-on and auto-off settings I can set to line up with my schedule, which ultimately conserves energy.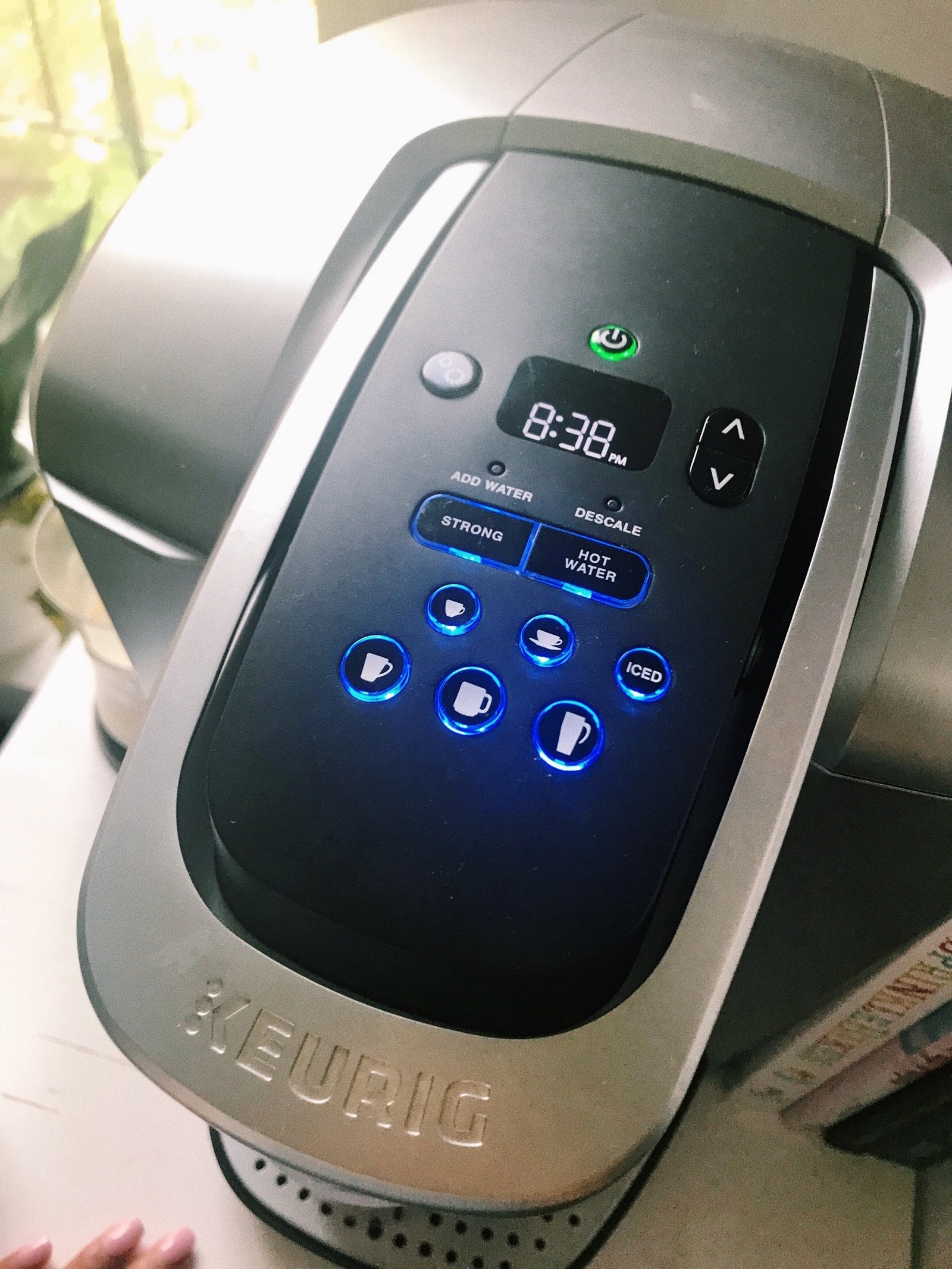 Plus, there other coffee lovers out there who think this Keurig is just as great as I do! It has 4.4-star rating on Amazon, with five-star reviews making up 70% of 'em.
In short, I — as the hip folk say these days — stan this coffeemaker, and I have good reason to believe you might too once it's in your hands.
Some reviews have been edited for length and/or clarity.
Looking for the perfect gift for any occasion? Check out all of BuzzFeed's gift guides!