We hope you love the products we recommend! Just so you know, BuzzFeed may collect a share of sales or other compensation from the links on this page. Oh, and FYI — prices are accurate and items in stock as of time of publication.
When I moved into my apartment, I was shocked at how FILTHY every inch of it was. I'm not kidding — I don't think it had been cleaned since it was built in the 1890s.
After some research and reading a post by a fellow coworker, I decided to try out the Bar Keepers Friend multipurpose soft cleanser ($11.99) and powder cleaner ($5.60) so I could scrub my apartment from floor to ceiling.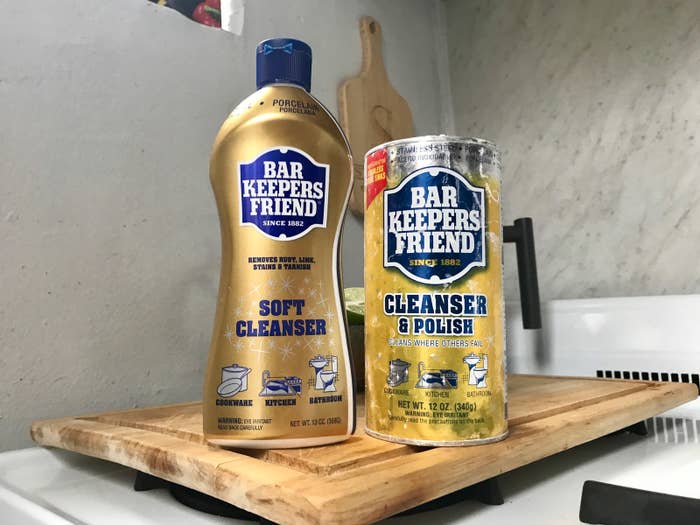 And holy heck, where has this been my whole life?! The soft cleanser was able to erase these awful water burns on my stove. Please, just take a look for yourself: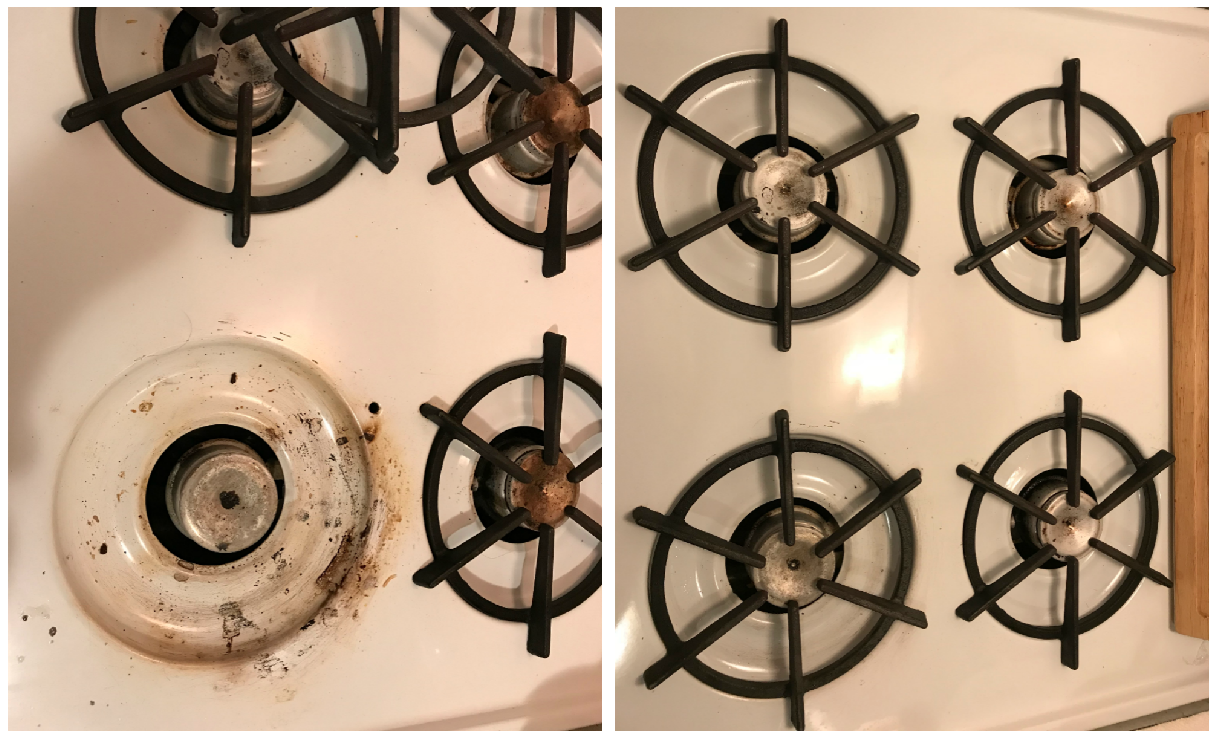 After I cleaned the stove, the next beast was the bathtub, which I tackled with the powder. This tub didn't have just a light layer of grime — it had awful stains from sitting water. And sir, a bathtub is a place to *clean* yourself, so it should NOT be slime central!
And guys, my arms hardly got a workout in and the tub grime was gone in five minutes.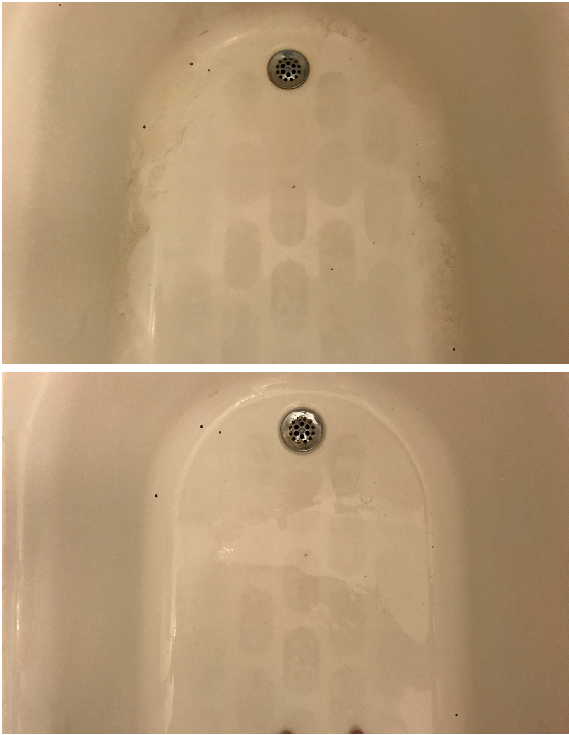 "Ok, Kayla, but what about those pesky rust stains that one easily gets from a simple can that's been sitting somewhere too long?"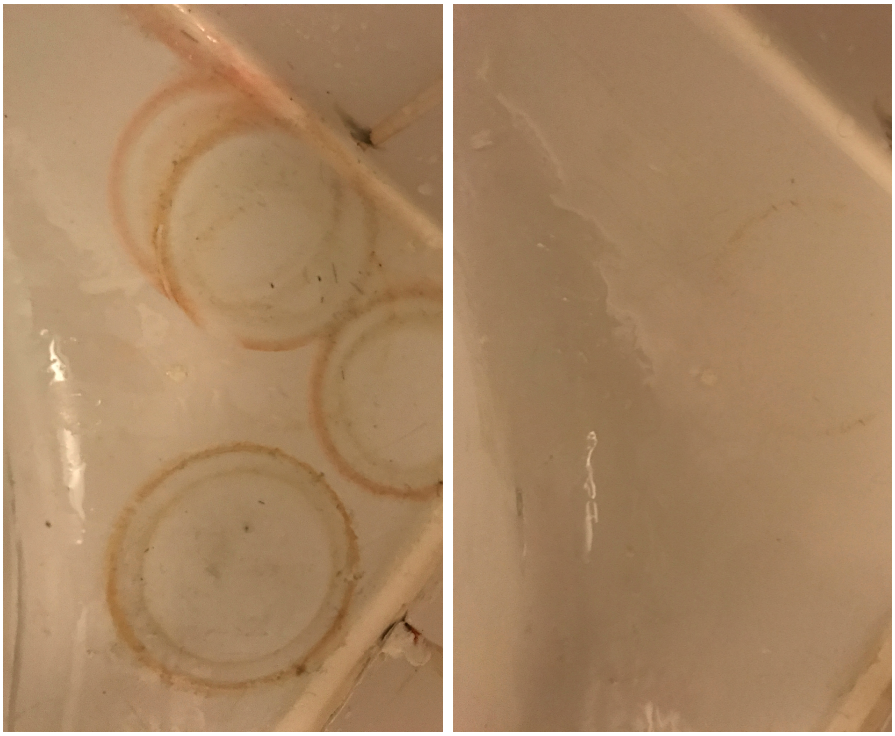 These are actual pictures from my actual bathtub! Yes, I am slightly mortified/embarrassed, but that feeling is completely outweighed by the true joy of experiencing these results.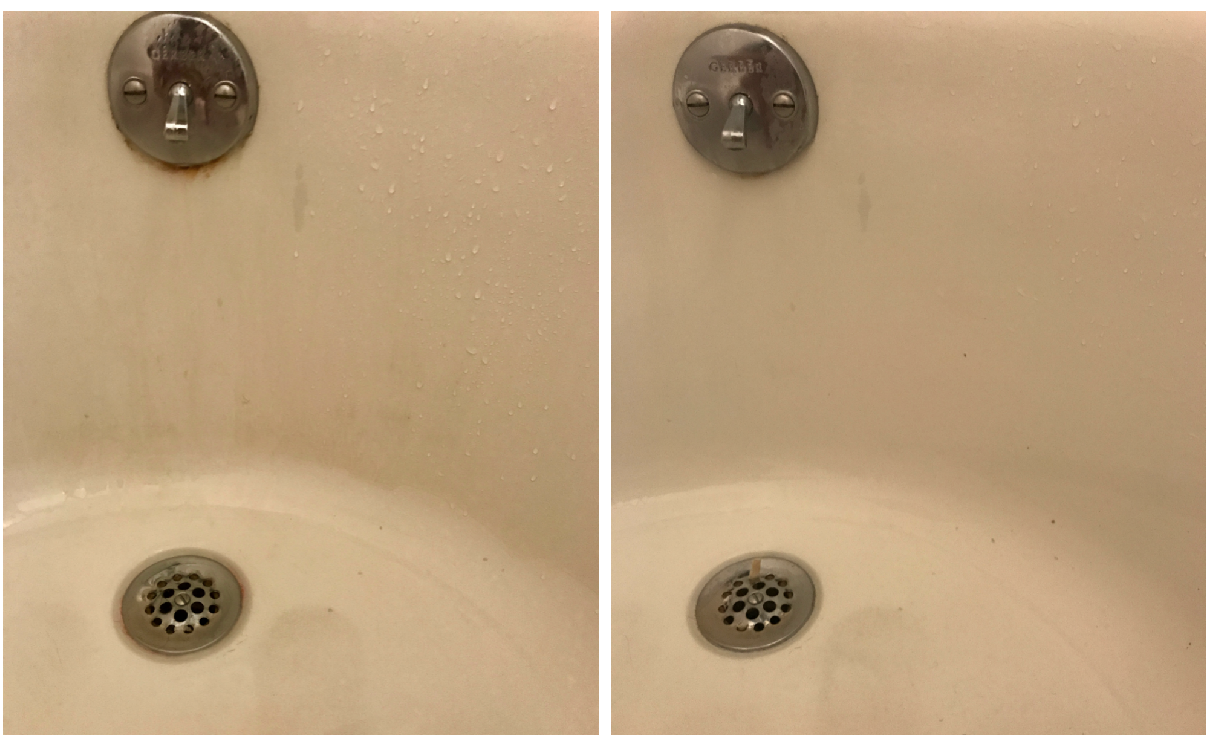 Let me just leave you by adding that these all-purpose cleaners go beyond just working on stovetops and bathtubs. They can be used to clean and polish stainless steel, porcelain, fiberglass, glass cook tops, copper, tile, and brass; just to name a few. Plus, the people have spoken and these products come with the reviews to support how awesome they are: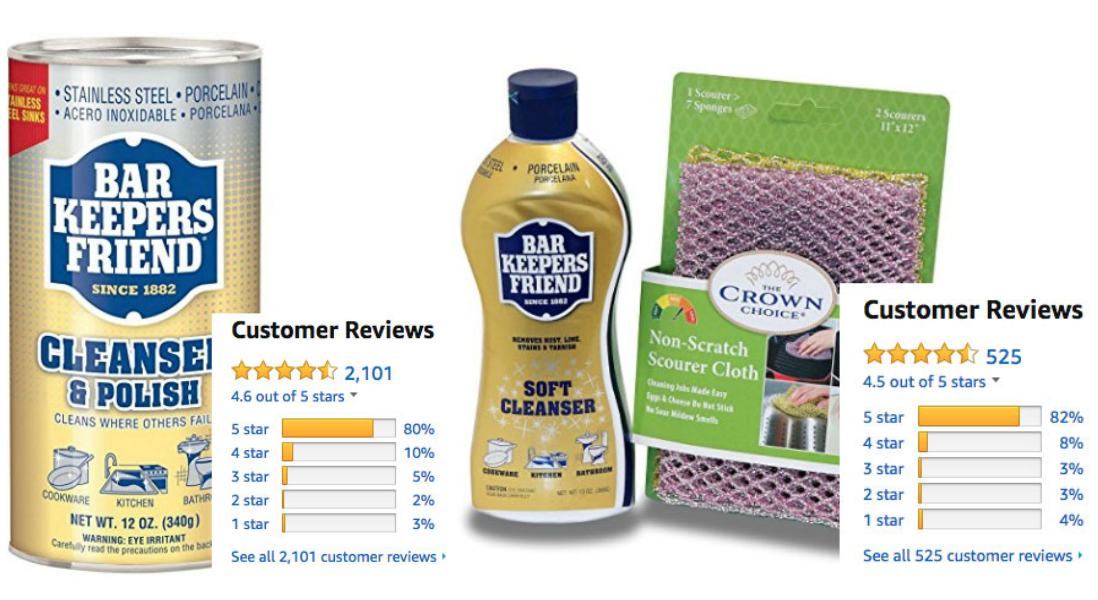 I swear, you'll feel like a magician after you use this miracle cleaner!
Some reviews have been edited for length and/or clarity.