Hi there. Do you love coffee? Do you drink it every morning? Does it run through your veins and provide you life on the dullest of days?
If yes, then do we have a ~brewtiful~ subscription service for you, our fellow coffee snobs! Atlas Coffee Club is a subscription service that delivers you globally curated, freshly roasted beans or grounds from all over the world starting at ~$9 per month.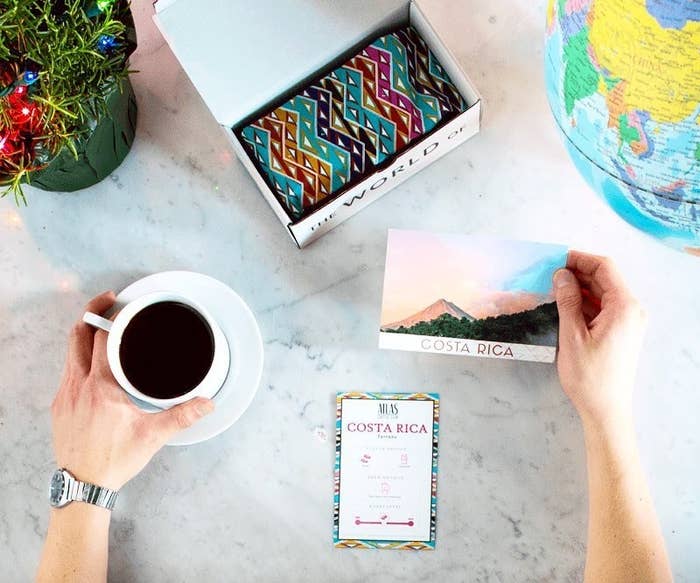 Basically, it all sounds amazing and possibly too good to be true, so we tried different roasts — in both whole-bean and ground form — to determine if it's worth it.
Every two to four weeks, you can get a half a bag (about 15 cups) to two bags (about 30 cups per bag) of coffee based on your preferences: dark or light roast (or both!), and grounds or beans. Because of all the possible combinations, we each tested out two bags so we could weigh in on the options available.
Without further ado, here's what we thought:

Hi hello, my name is Bek and I am trying to reacquaint myself with coffee. This coffee is doing the trick!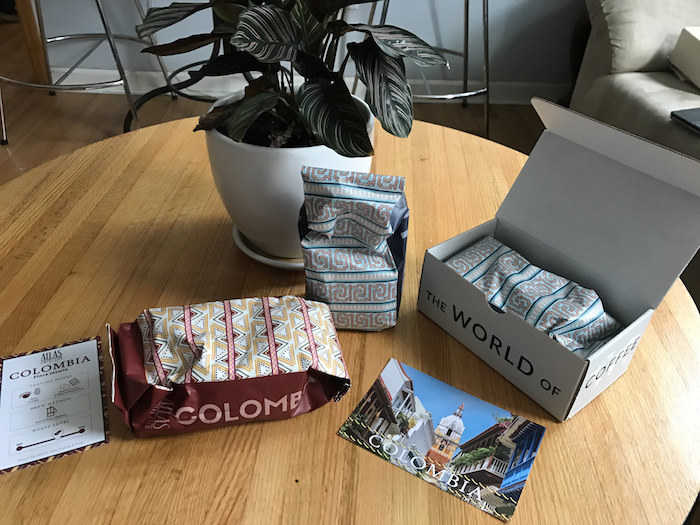 Kayla here! I was shipped dark roast grounds from Peru and Colombia, and I was honestly sad to even open the bags up because they're so cute. But adorable bags aside, I'm obsessed with the taste and quality of this coffee.
Do your mornings a favor and try out Atlas Coffee Club! You can get a box starting at $9 per month, or give it as a gift for the coffee lover in your life for $60+. Just brew it!