This Cockroach Gel Bait May Be The Answer To Your Annoying Pest Problem
Because your home is NOT a roach motel.
We hope you love the products we recommend! Just so you know, BuzzFeed may collect a share of sales or other compensation from the links on this page. Oh, and FYI — prices are accurate and items in stock as of time of publication.
If you clicked on this post and are reading this, I am so sorry, it probably means you are dealing with cockroaches in some form or fashion (double sorry if they're actually humans).
If you are suffering from a roach infestation — even one roach still counts IMO — then I need to introduce you to Advion's cockroach gel bait. It's a non-repellent formula that attracts roaches and acts slowly after consumption so the roach has time to take it back and infest their colony.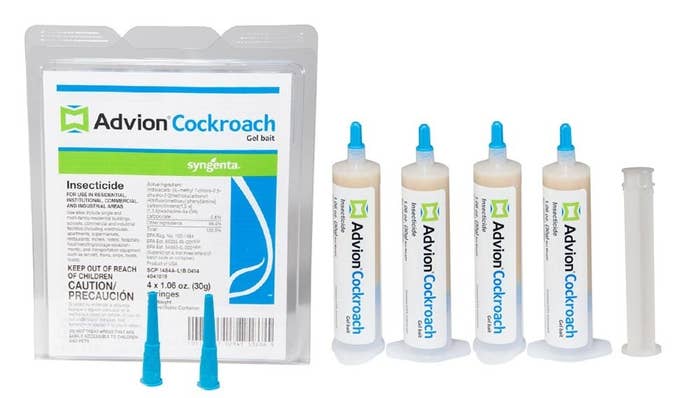 Before we get into the ~specifications~ of this bait, let me quickly add that this product has over 13,500 reviews and a 4.4-star rating on Amazon — and the reviewer photos to prove that this stuff works.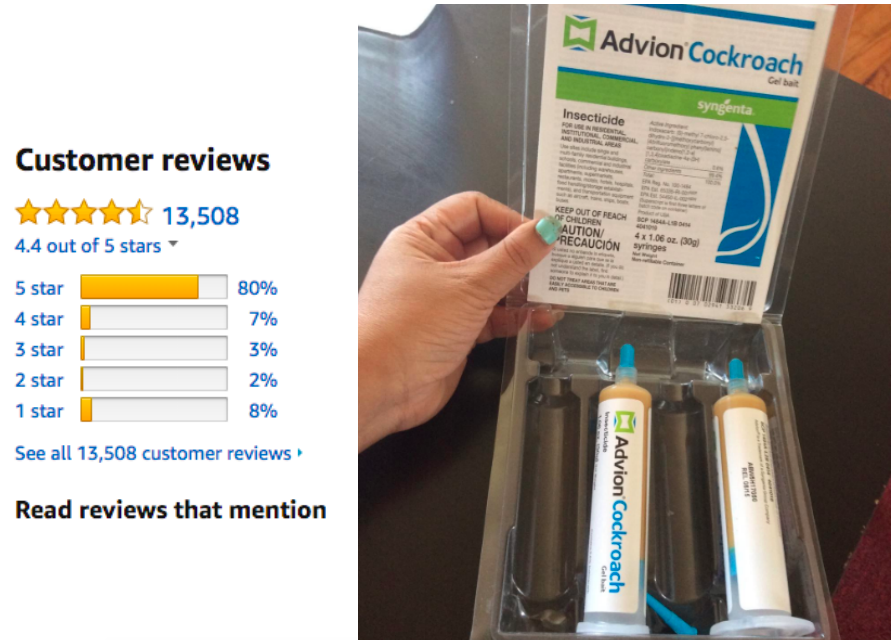 The bait is best placed in crevices, corners, and near sources of water (like behind the toilet). Be sure to leave pea-sized amounts, because roaches have small mouths (I know, I am cringing as I write this) and will not be attracted to long lines of the bait.
This next part is not for the faint of heart. If you'd like to see this bait in action, keep on scrolling. We will start with something mildly disgusting: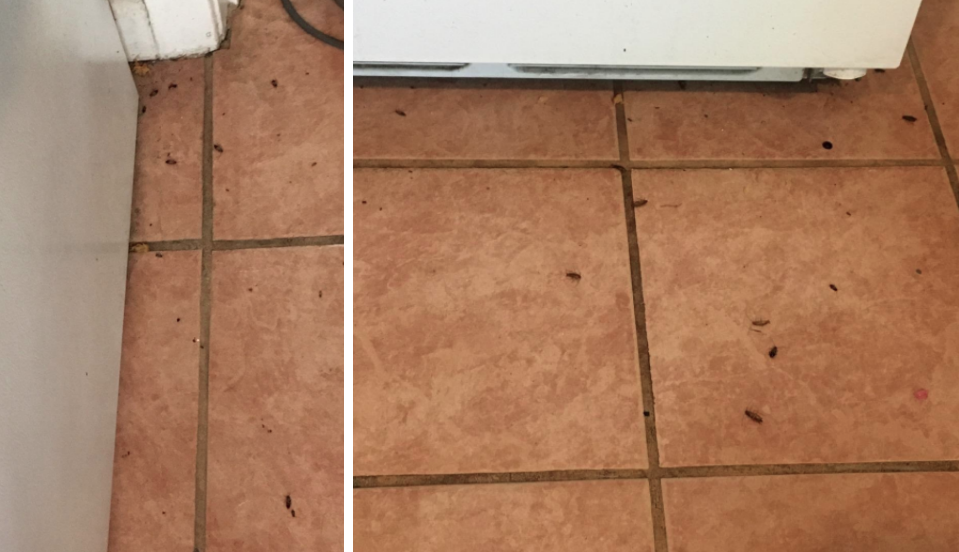 Here we have a dustpan full of roaches, which is really gross but tolerable.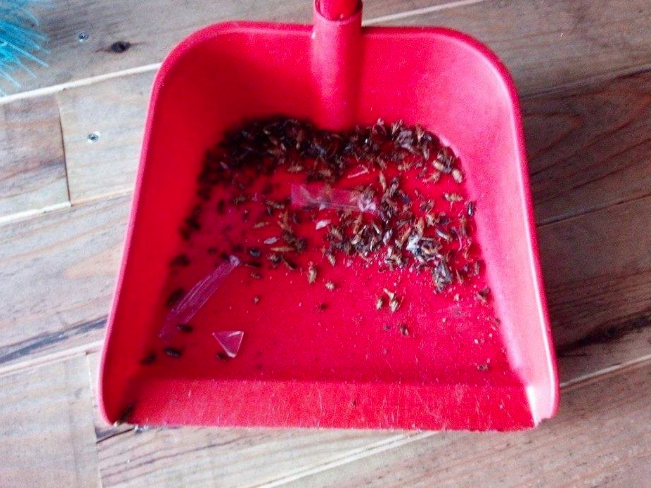 Ok, that is quite enough — I think you can see that this bait works! Now, go give those pests a piece of your mind.
Shopping for something specific? Check out BuzzFeed Reviews to find the best things for every budget!