These Vintage Style Adidas Sneakers Are One Of The Most Comfortable Pairs Of Shoes I Own
I love "dad sneakers" and I'm not afraid to admit it.
It's no secret that various versions of "dad sneakers" (which were once considered kinda uncool) have basically overtaken mainstream style.
And as someone who owns a lot of sneakers, like... a lot, I have a confession to make: I am VERY onboard with this trend.
From chunky Fila Disruptors to classic New Balances, they all hold a special place in my heart (and in my small NYC bedroom). But, one of my favorites by far are my Ozweego Adidas.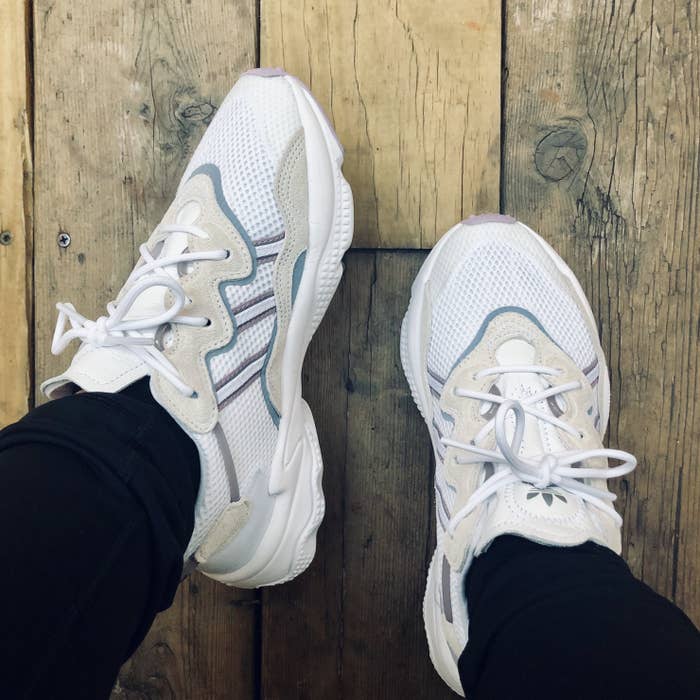 My pair is mostly white with some beige details, reflective piping, and a few smaller lavender details. I like that they're pretty neutral and versatile without being too simple. I often wear them with leggings, but they also pair well with skinny jeans or even a casual dress.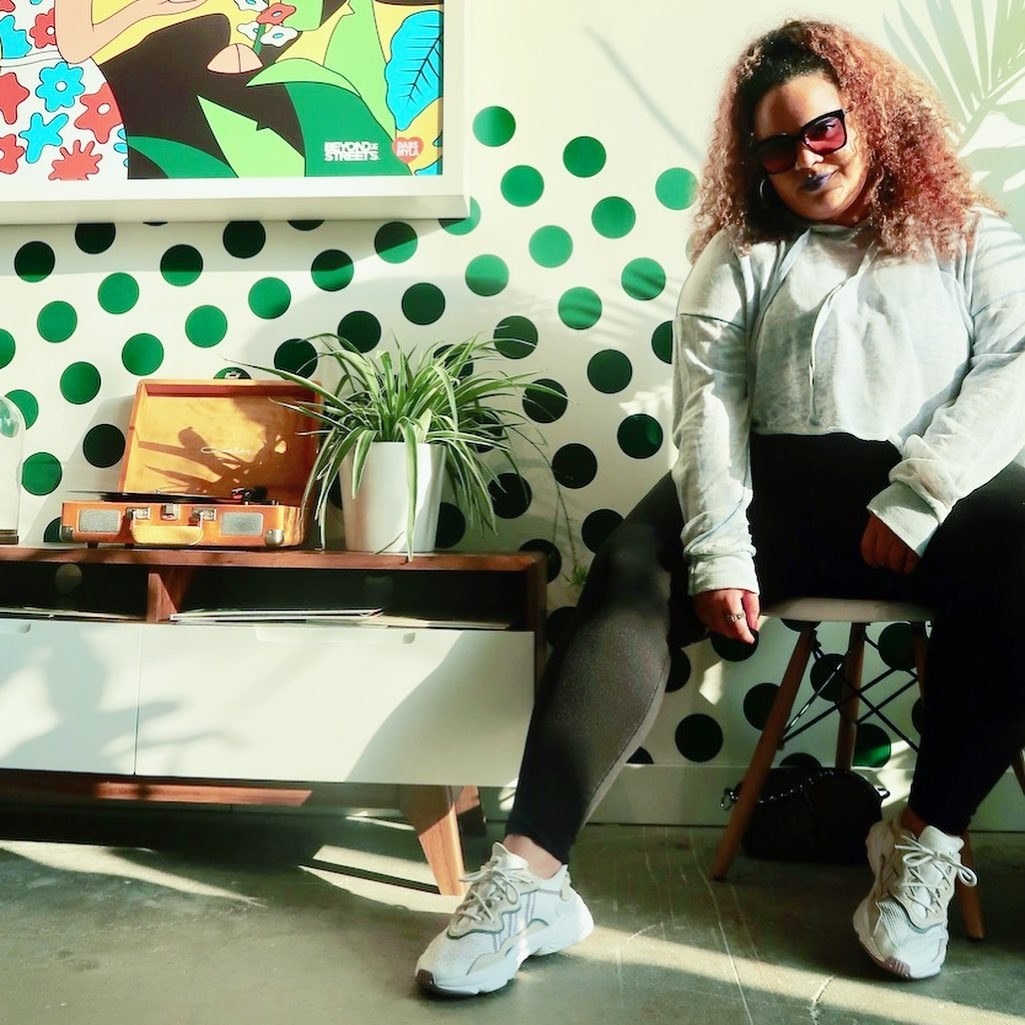 The shoes are available in nine different colors on the women's listing, as well 20 more colors on the men's listing (which also displays comparable women's sizes).
In addition to the wide range of colors and versatility, the technology makes them ~extremely~ comfy! Unlike many chunky sneaker designs, these are very lightweight. The inner layer is snug, stretchy, and hugs your foot like a sock. They're breathable and I never have to worry about them coming untied.
The shoes have a 4.7-star rating on the Adidas website and 97% of customers said they would recommend this product. Here's what some reviewers had to say:
"It's simple, yet flashy. I like the comfy fit and the different layers of material used to make it. Love them!" —SHERLOVE
"I absolutely LOVED the colors, but didn't think it would be super comfortable as well! I work at Amazon, so I am on my feet a lot and this shoe has been super comfortable so far. Plus, everyone comments on how cool they look. Super happy. Purchase was very easy, shipped on time and arrived earlier than expected." —SMA28
"I'm always weary on buying sneakers because of my weird arch-less narrow feet. These are mad comfortable and they fit which are big things! I will say I think I maybe should've gotten a size smaller, but other than that I love them and plan to get them in every colorway." —BSIMON18
"I love these shoes! They're not only super comfortable but they also look extremely cool. I Think they are a staple. If you're not into the bulky look, these might not be for you." —JJARA25
Do you love online shopping? Join our Facebook group, BuzzFeed Buy Me That, to talk all about your favorite products, share photos, post discount codes, and ask the BuzzFeed Shopping team for recommendations!