U.S. Navy rankings vs. Cap'n uniform: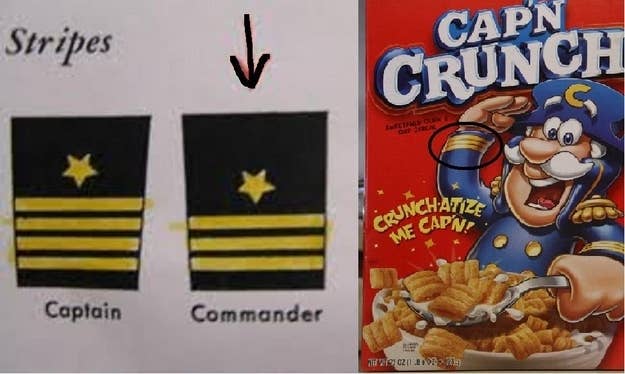 A shocking revelation has surfaced about the mascot for everyone's favorite roof-of-the-mouth-destroying cereal: The Cap'n might not really be a captain.
The Cap'n (full name: Cap'n Horatio Magellan Crunch) wears a jacket with three stripes on the sleeve. According to the U.S. Navy's ranking system, three stripes indicates the rank of commander. To be a captain, you need four stripes. A commander is a lesser ranking than captain.
But is it illegal to impersonate a Captain if you aren't really one?
In 2006, George W. Bush passed the Stolen Valor Act, which made it a crime to pretend that you earned a military award or medal. However, in 2012, the Supreme Court overturned the Act with a vote of 6-3, on the basis that it violated the First Amendment.
A new version of the bill, the Stolen Valor Act of 2012, that focuses on people who profit off fake medals was signed into law by President Obama on June 3, 2013.
However, both bills related to false claims of earning medals, not false claims of rank.
The Cap'n has issued this statement via Twitter denying the fraud:
But how far does this possible fraud go? Does it implicate Sea Dog, the Cap'n's loyal canine companion who has the greatest Twitter account ever? (All he tweets is "Howl.")
An alleged photograph of Sea Dog: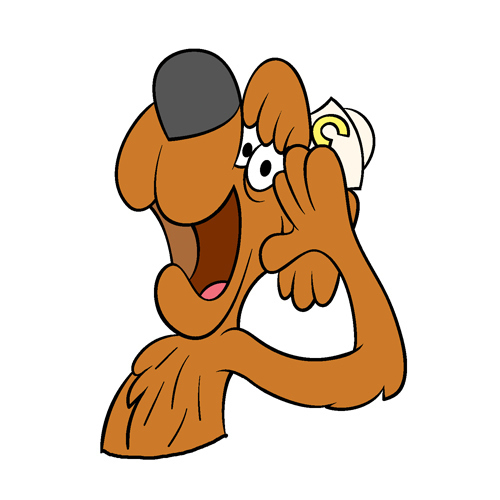 We investigated further:
I, for one, believe the dog.
Correction: The Stolen Valor Act of 2012 was signed into law on June 3, 2012. A previous version misstated this.
Via FoodBeast