Did you abroad?

OF COURSE! I miss London everyday!

The Ireland people and I...

YASSS! I still need to find time to post all my insta quality pics!

Yes. Spring17. London. #IPromisedIWouldNotPostCheesyCaptions #oops

You went abroad? Tell me more...

Plans post graduation

Working in a noble profession with a work/life balance and benefits

Graduating? No! I'm sticking around for grad school

If all else fails in ten years I'll be happy if:

I am a typical suburban mom

I am still living with my best friend

My best friend and I are living together on a ranch

I am taking care of sick babies

I am making millions selling unique art or traveling with my NatGeo photographer friends

The best gift you could get me would be:

A night of peaceful, uninterrupted sleep

It's been three years now, so what's your type?

Average height, dark hair, but it depends... kind of

shorter and a little awkward but nice

I'm still figuring it out

Boy situation

I found love at first sight!

All my guys friends are in love with me.

Boys? lol. It took me a year to ditch the last one.

I like boys. I like kissing boys. Yeah.

High School Superlative

Triple threat: Athletic, Academic, Artistic

Most likely to be on the cover of TIME

Most likely to join the peace corps

Most likely to be a corporate #GirlBoss

Most likely to be a hit man/woman

What time do you go to bed?

10pm. I go to bed at the same time everyday.

After I finish my lab report.

Around midnight. It depends on the day

ItDependsOnHowMuchCaffineIHadThatDay

I try to go to bed at a reasonable hour but it depends

At the party you can be found:

Dancing to your own beat (wildly flailing arm movements are encouraged)

Doing a lap to see what friends are here

Preparing an escape strategy

Party? What party? I'm studying

Quote

I may not be the smartest, but I'm not dumb enough to go into engineering

I swear I'll wash the futon cover

Can you tell me which glasses I should get?!?!

Who knew I'd meet more British people in New York than in London

Favorite Part of Junior Year

Making new friends (and or course coming home to the real homies)

Tailgating or ACCs... depends who's asking

Getting my dream internship
404 Whores And Friends
You got:

Alison Lindsay Snakard
A new year. A new you. Being a D1 athlete was no longer enough now you travel the world hitting balls and taking names. You go girl. When you are not running, lifting, swinging, or studying you like to wind down (or up depending on your perspective) with a feast of frosting and caramel sauce or indulge in some vodka liquor drinks. Turning 21 was a big deal opening up new venues for evening activities, but you don't like to overdo it and spread out these after hours activities to at most a Thursday and Saturday adventure - gotta leave time to recover and make gains. Party on girl you deserve it!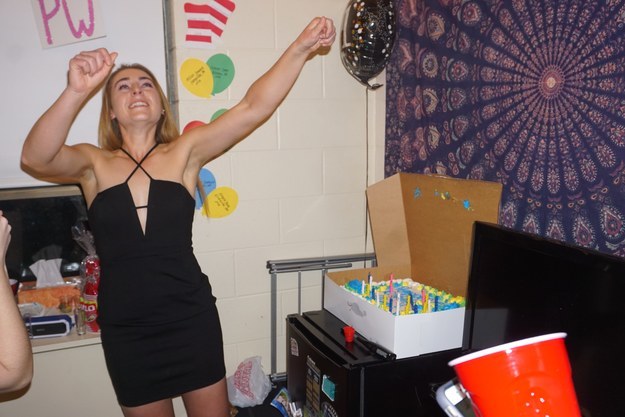 You got:

Elizabeth Marie Anteau
MCAT.COFFEE.LONDON.COFFEE.MEDSCHOOL.COFFEE.BOYS.COFFEE. When you are not boosting your caffeine tolerance to inhuman levels you can be found locked away studying or infiltrating a new friend group. You might also just pass out it. It happens. IT'S FINE. But get some rest and take care of yourself to prevent these situations of insane exhaustion. We love you and want you to survive the next 8+ years of schooling so you can be a kicka** doctor and take care of us for a change. Take some time to treat your self and stalk some quality bulldog insta pics.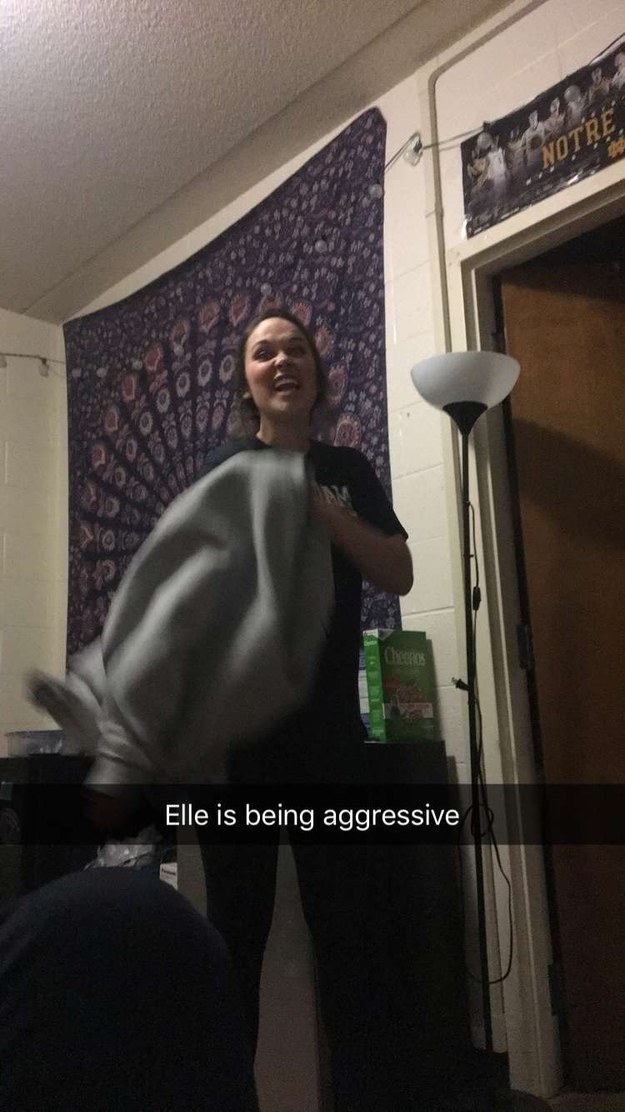 You got:

Angela Ashok Patel
#Artsy #Hipster #Classic #London #Culture #Bae When not studying for MCAT/Physics/Biochem/That other thing you reboot by crafting works of art for Instagram/St. Luke's/Boys who are in love with you. This year has been a great one for you finding love at first sight, not being subjected to sporting events you don't really get but still want to socialize at, and deciding to take a gap year to #TreatYoSelf, but seriously you deserve to take sometime and have fun. You do you girl you're killin' it.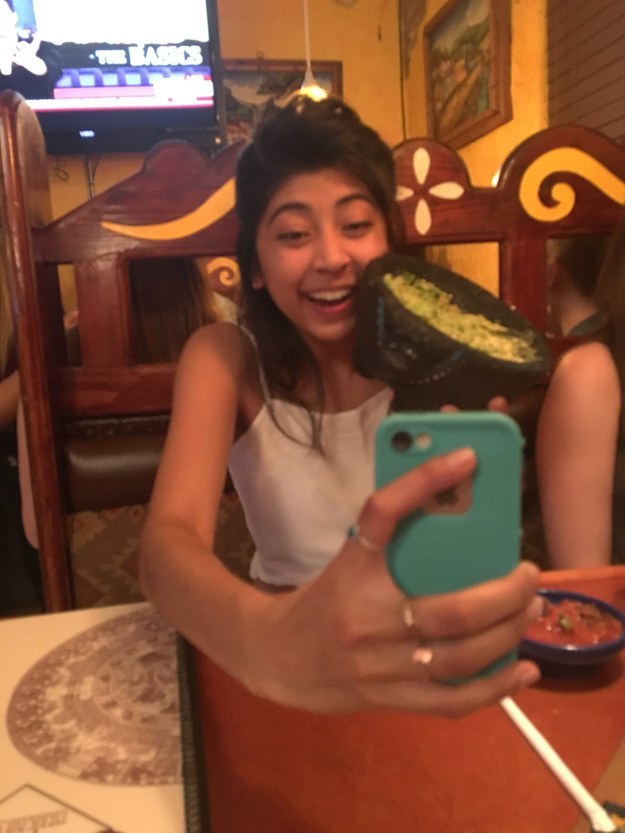 You got:

Katherine Leigh Lundquist
In addition to your own name you also can be found responding to "mom" or tending to the drunkest of your friends at the party. Funny story though, you won't remember any of this the next day since you have a tendency to "accidentally" get black out drunk every once in a while. While your high school superlative may have indicated you would go on to do big things your college superlative reveals the truth "most likely to be drunk at a future child's sporting event" What can you say? You have had a better relationship with wine over the past four years than any boy that came along. Try to tone it down a bit if you want to maintain your status as the mom of the group. You do you girl but keep your shit together.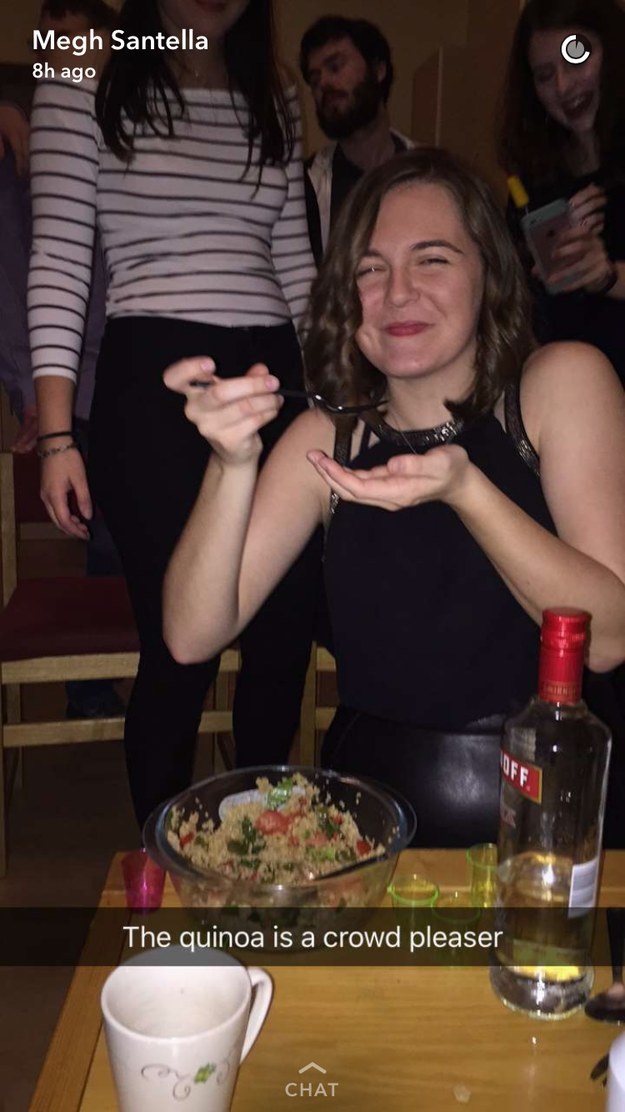 You got:

Colleen Gayle Coen
I am a fin-ance goddess. I am awesome. Everyone wishes they were as cool as me. My dance moves put your dance moves to shame. I'm working at The Goldman Sacs this summer and am going to make more money in my sleep than you do in a year. Yeah. But seriously, I really just want cats to play with and my comfy sweat pants to chill in as I eat pints of Ben and Jerry's and sit back knowing everyone thinks I don't do normal people things. Jokes on you. I do normal people things better than you do. I can eat a pint of ice cream in less than 5 minutes. You go girl!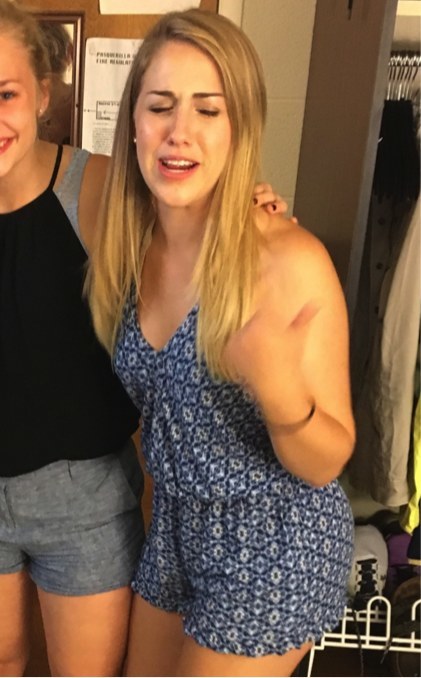 This post was created by a member of BuzzFeed Community, where anyone can post awesome lists and creations.
Learn more
or
post your buzz!