Lots of people get ~professional~ photos taken of their kids...but what if your pet is basically your child? Well, we wanted to give a few pet owners their time to shine, so we set up their very own professional photo shoot:
First up was Bry and Ella. Bry adopted Ella three years ago and said it was "love at first sight."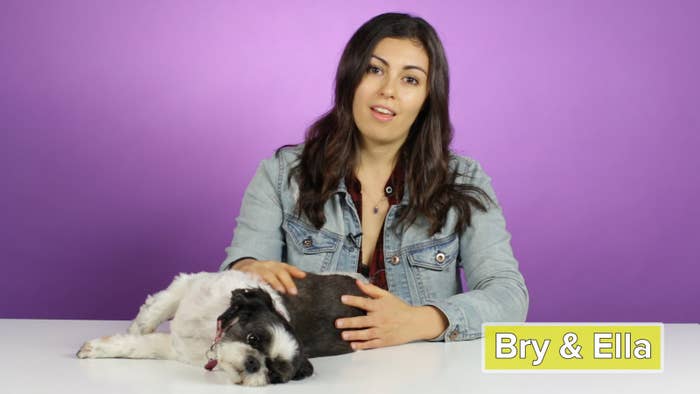 About six months after adopting her, Ella was hit by a car. Bry was faced with the choice of either putting Ella down, or doing an extensive reconstructive surgery. Even though the road to recovery would be long, Bry couldn't imagine parting with her new best friend and opted for the surgery.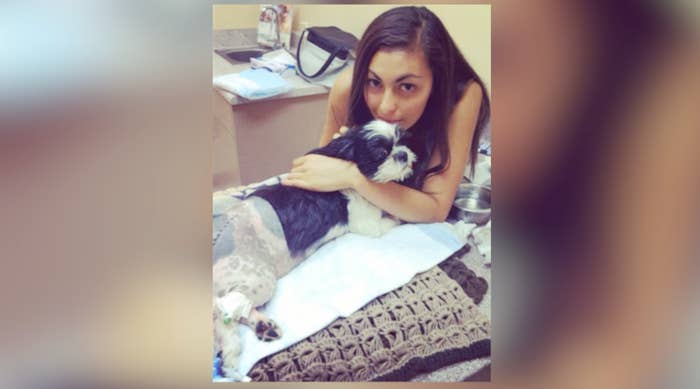 In 2015, Bry had some unexpected hip problems of her own and needed to undergo two surgeries to walk again. Ella stayed by her side the entire time, just like Bry had done for Ella.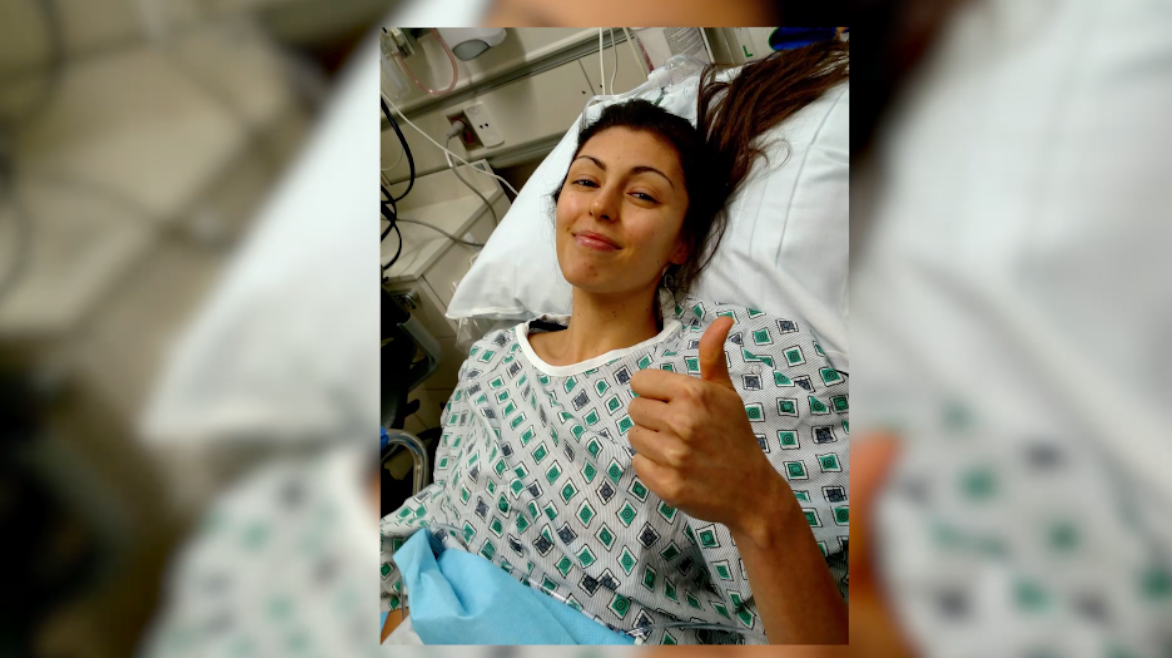 Bry loved the photos of her and Ella, and thought they showed how healthy and happy they both were.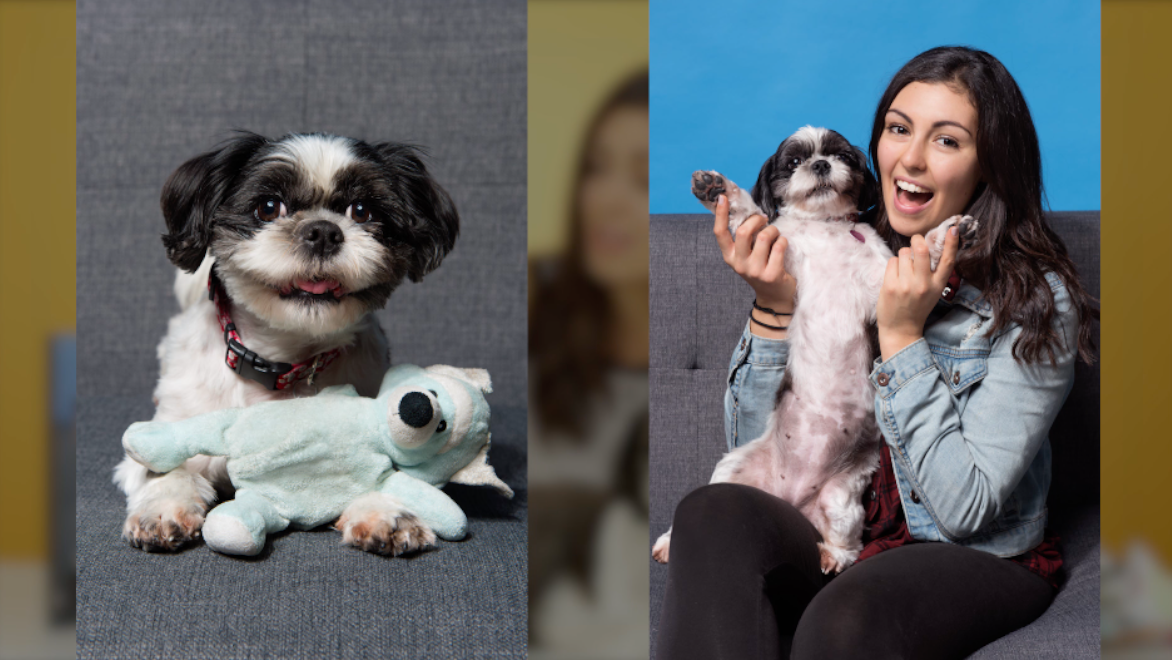 Next up was Stu and his pet parrot, Chiku. Chiku is a talking African Grey parrot who just turned 12. Stu got her when she was about three months old, and has been his, "longest relationship."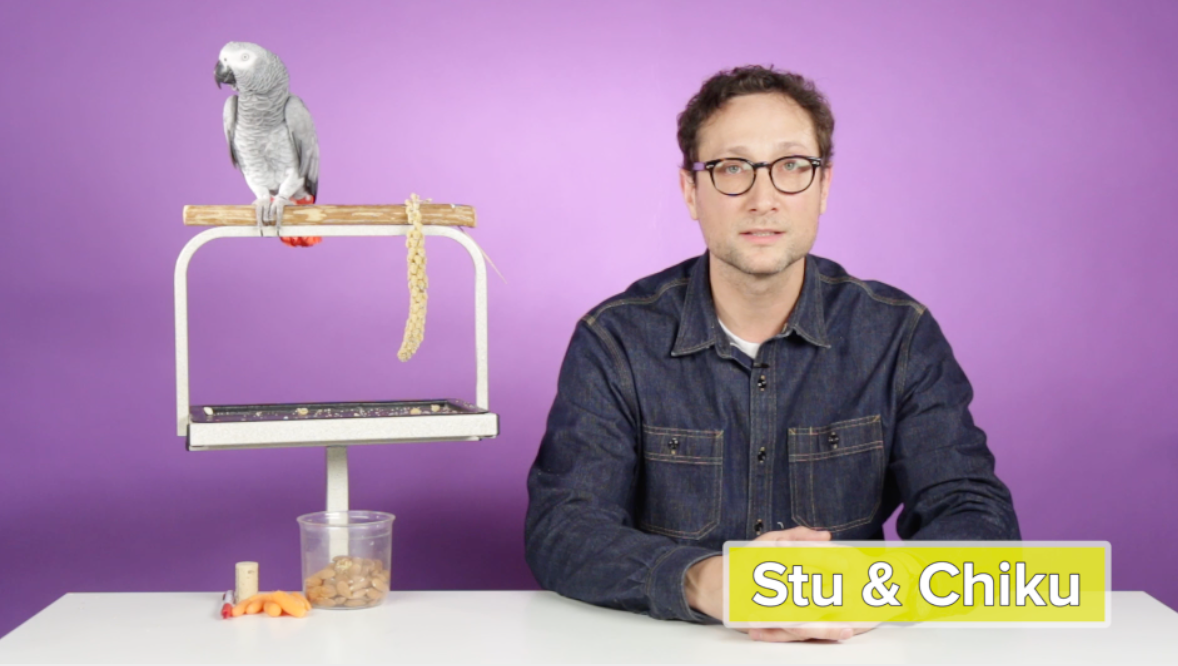 And the photos of Stu and Chiku perfectly summed up their adorable relationship: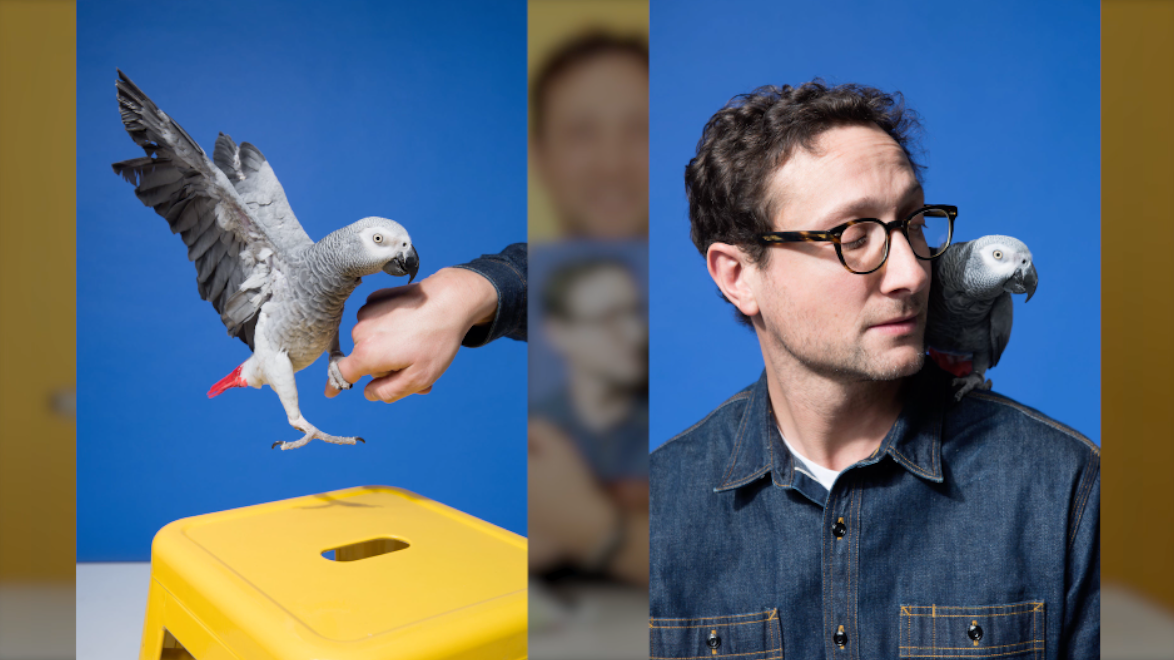 Adopting Chiku sparked Stu's passion for parrot conservation and he now adamantly encourages people to adopt parrots who need homes. Stu even started doing pro-bono legal work for two parrot conservation organizations: Echo | Parrots and People and The Ara Project.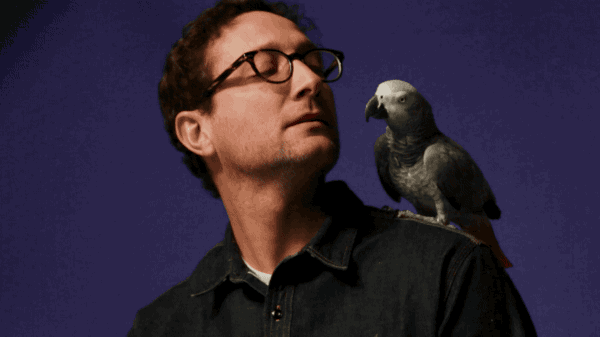 Next up was Becca and Melvin. Becca adopted Melvin when he was two months old. She knew he was the "one" when Melvin reached his tiny paw out of his cage to get her attention.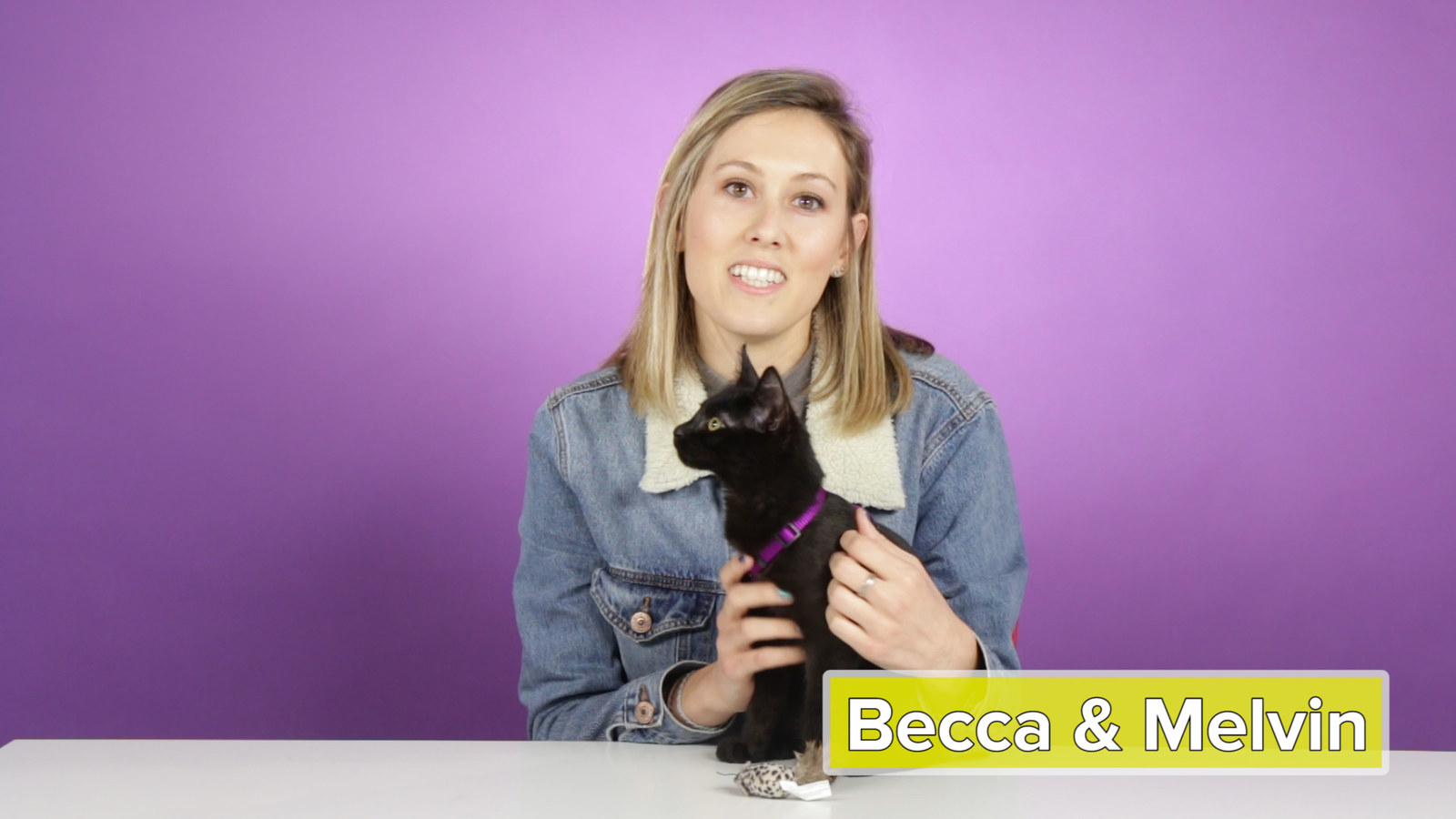 Becca previously owned one other cat, Blossom, who lived to be 21-years-old and passed away this past August. Becca says she was so heartbroken, she thought she would NEVER get another cat again. But in the end, she couldn't resist Melvin's cuteness.

And the photos of Melvin and Becca were too dang cute for words.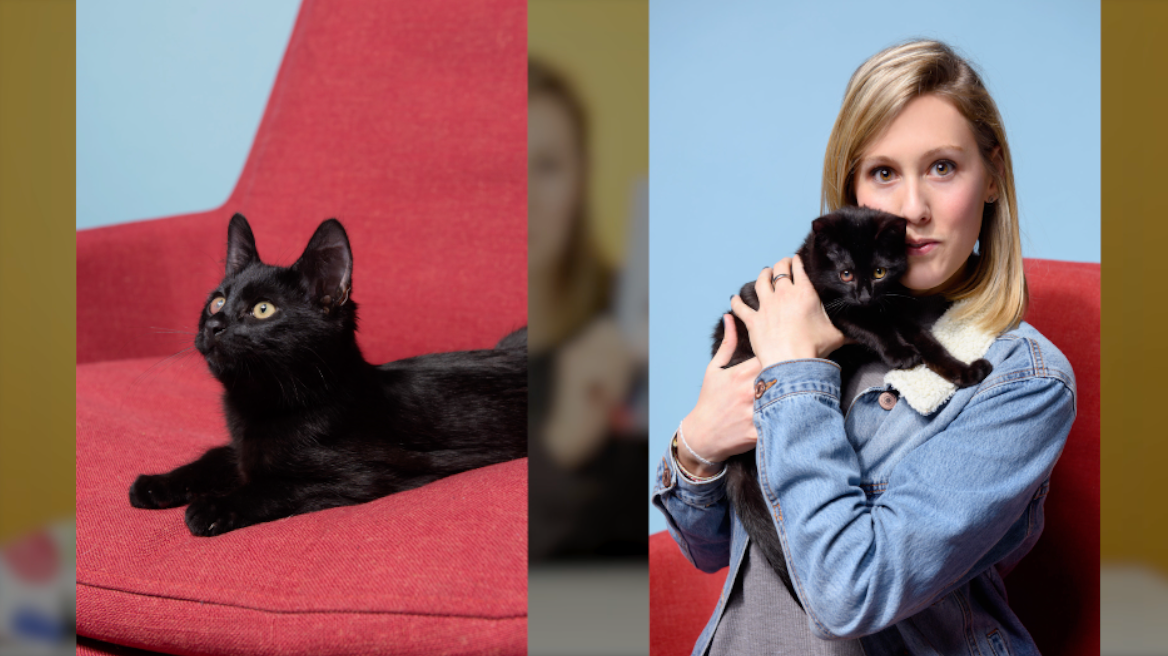 So shout out to all the animal parents out there <3 Y'all are the real MVPs.