A childhood favorite snack, MoonPie, is making a major comeback. And more than just on the shelf at the store.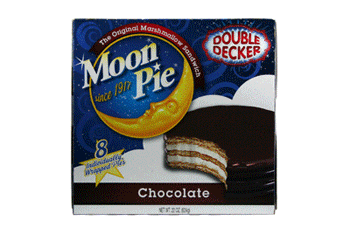 That's right. The MoonPie Twitter account is taking over in the best possible way.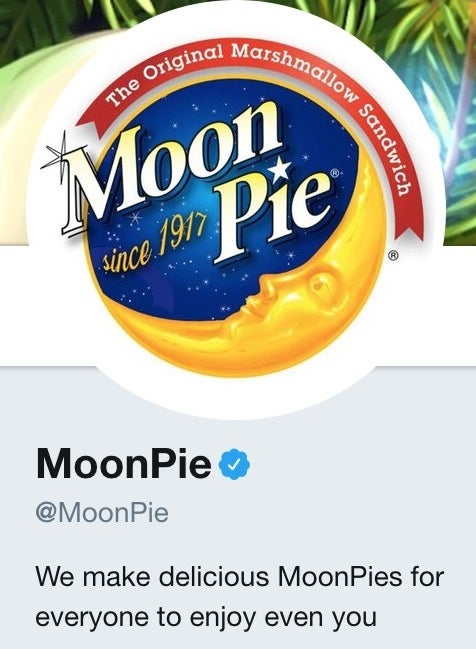 From roasting haters (like Brent)...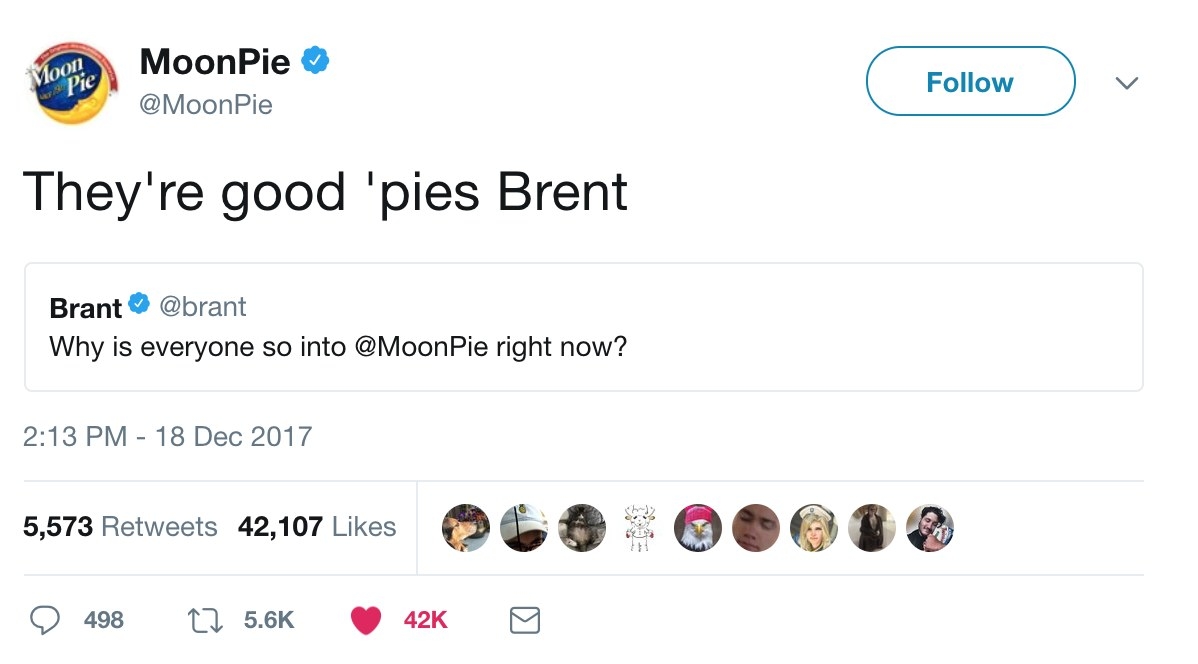 To keeping NASA in the loop about current events...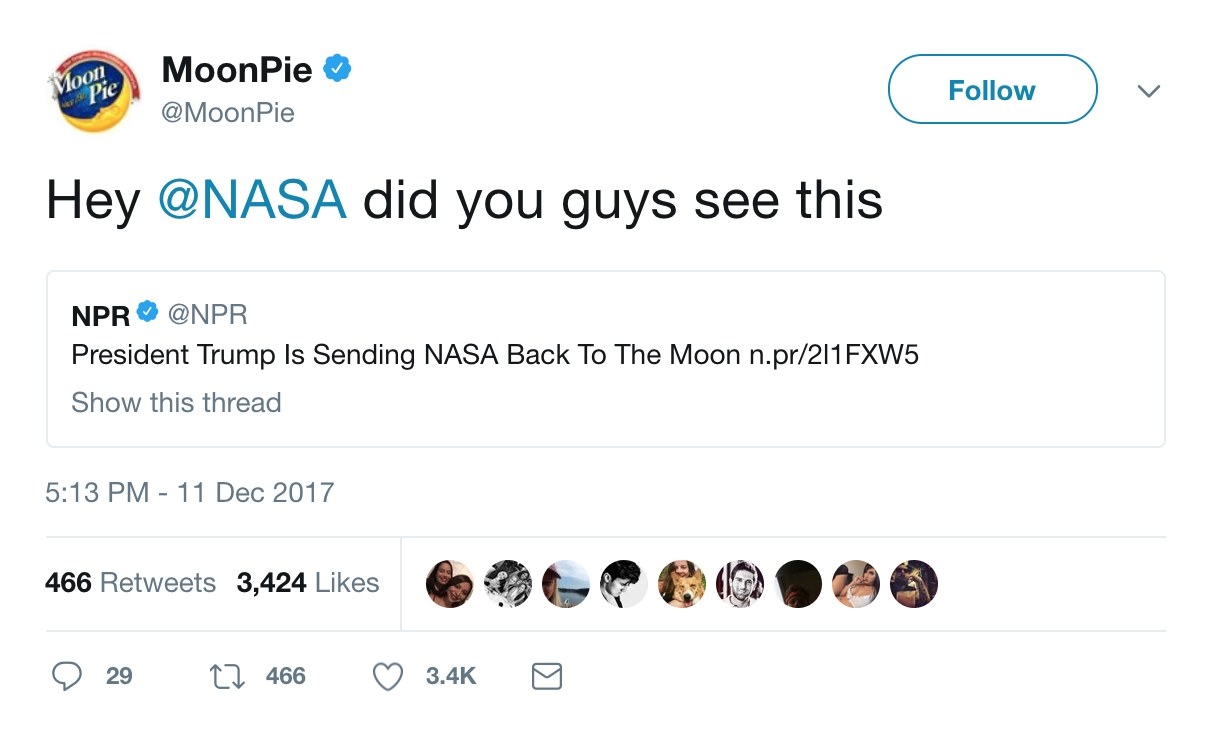 To keeping up with politics...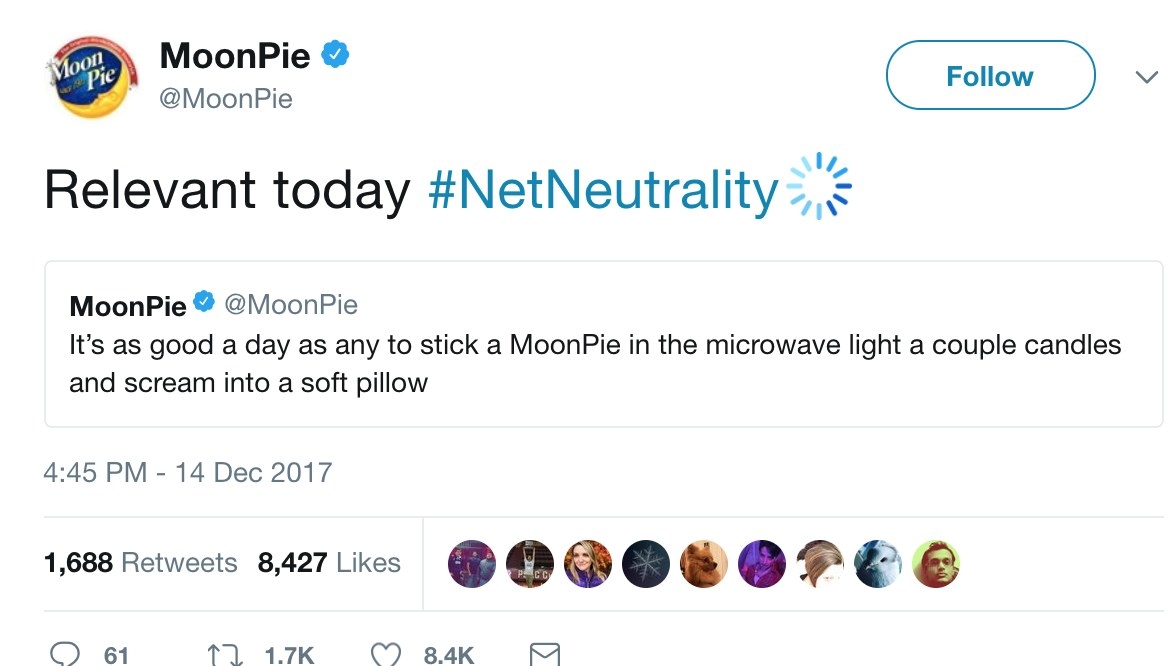 We're obsessed with the social media presences of these scrumptious little cake things, and so are over 150k other people.
Why is that? Well, for one, they are encouraging.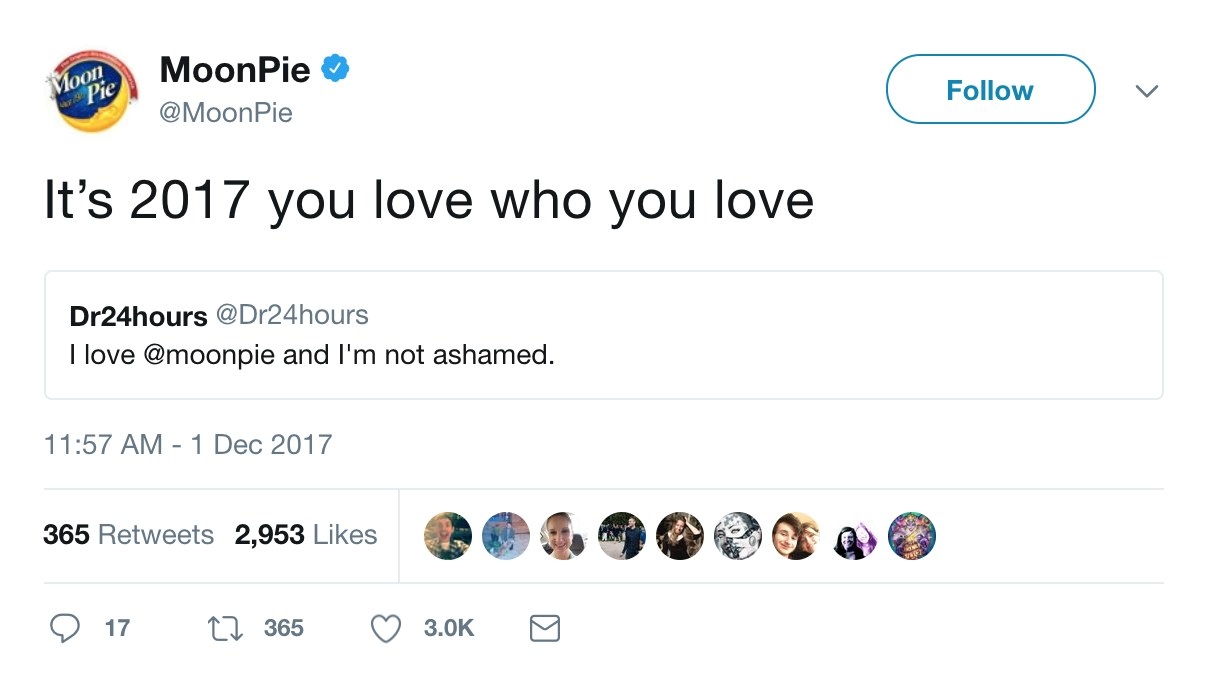 MoonPie gives great marriage advice.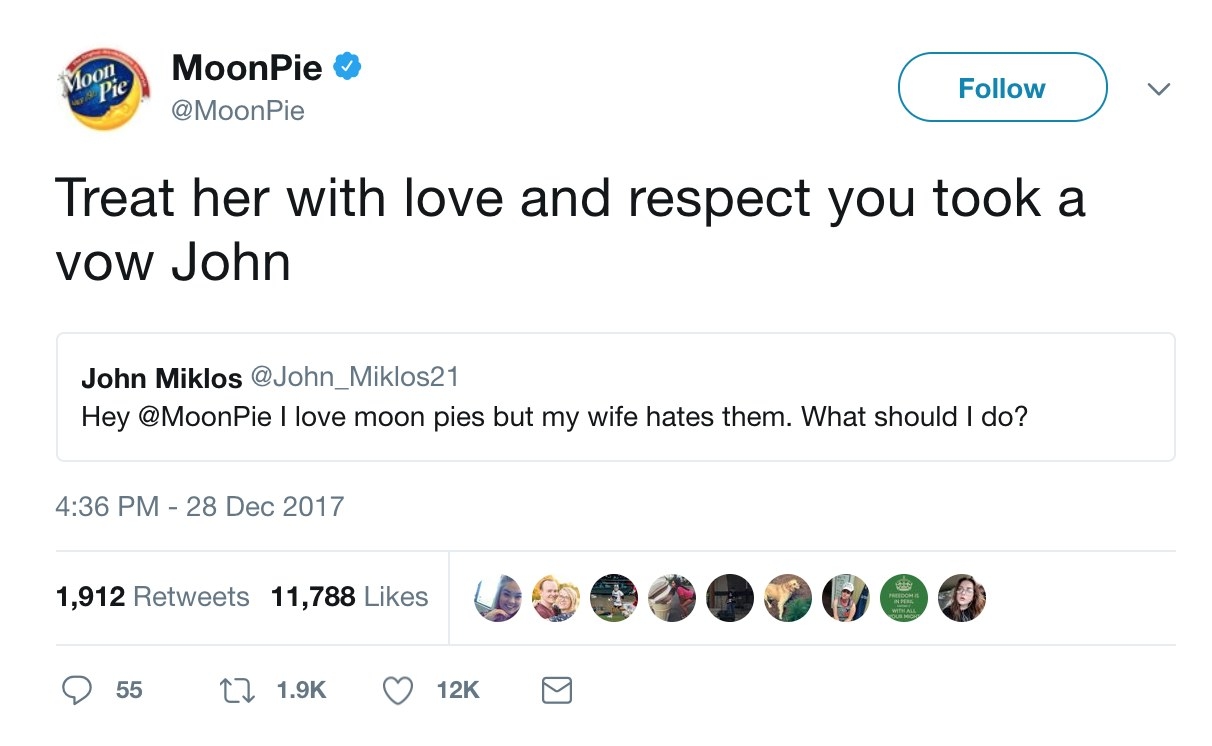 Can't forget their optimism.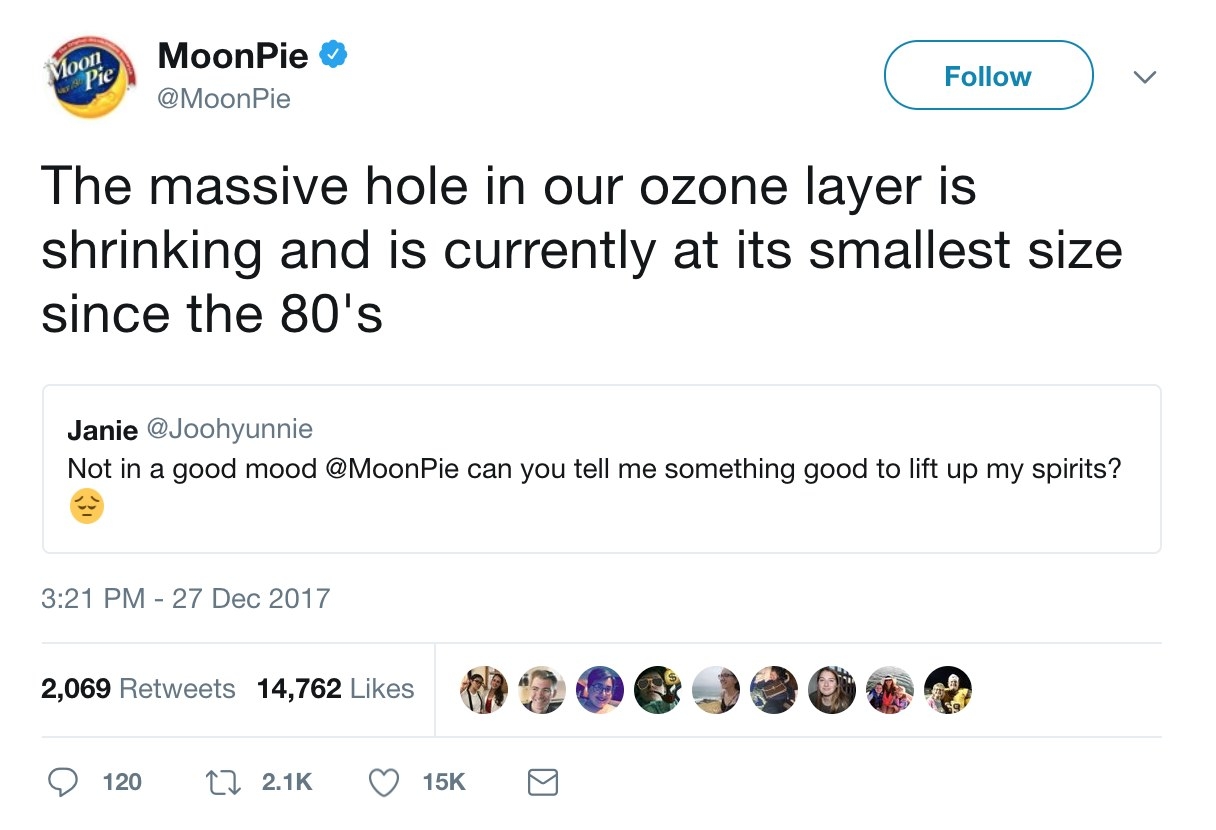 Their humanity; MoonPies are just like us.
Who can resist such a candid dessert?
Plus, they understand the struggles of our human minds..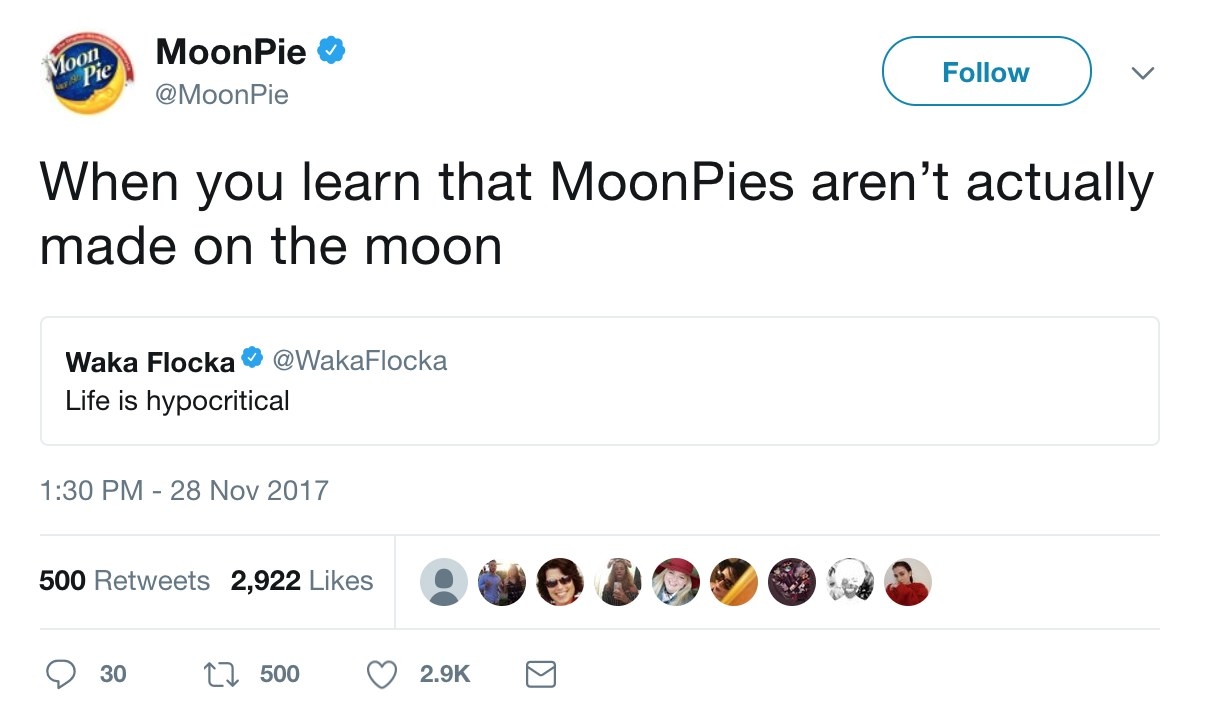 And they also attain the knowledge to best interact with our intergalactic counterparts.
And we can't forget how much they LOVE the MoonPie community.
You can't go wrong with a sweet treat that appreciates true beauty.
Follow your favorite snack on Twitter.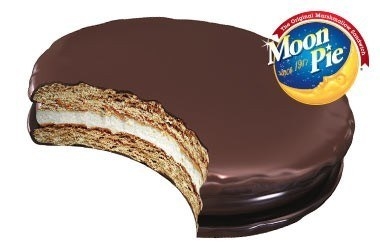 This post was created by a member of BuzzFeed Community, where anyone can post awesome lists and creations.
Learn more
or
post your buzz!