This Teen Decided To Re-Create A Painting On Her Leg Instead Of Self-Harming
"No matter how bad everything may be, it's not worth physically hurting yourself," Amelia Hall told BuzzFeed News.
Amelia Hall, an 18-year-old from Essex studying at the University of Manchester, has self-harmed and struggled with depression for several years.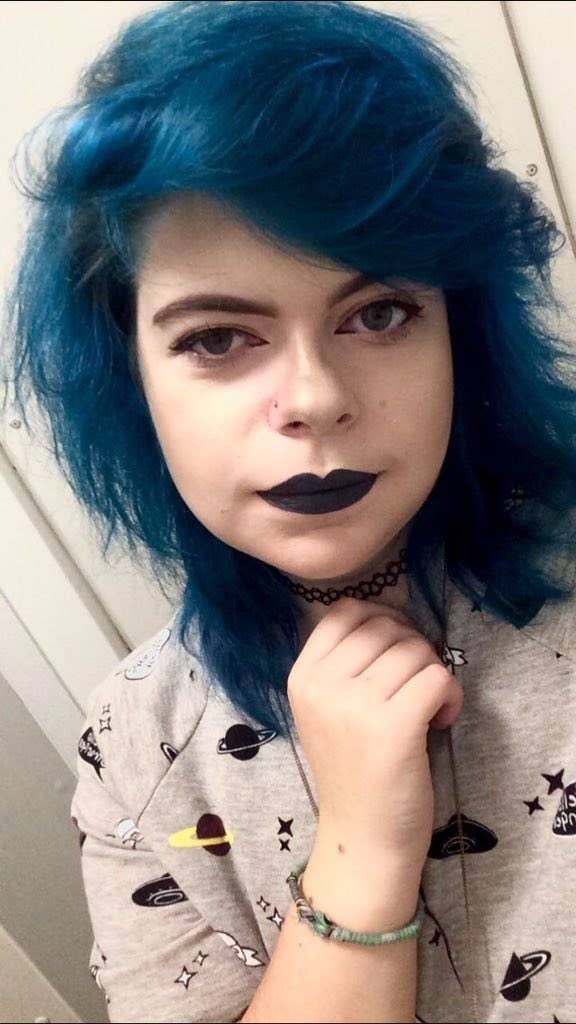 Last week, after a particularly bad day when she felt like self-harming, she decided instead to re-create the painting "Café Terrace at Night" by Vincent Van Gogh – one of her favourite artists – on her leg.
Hall told BuzzFeed News she felt like she "was creating something I could be proud of".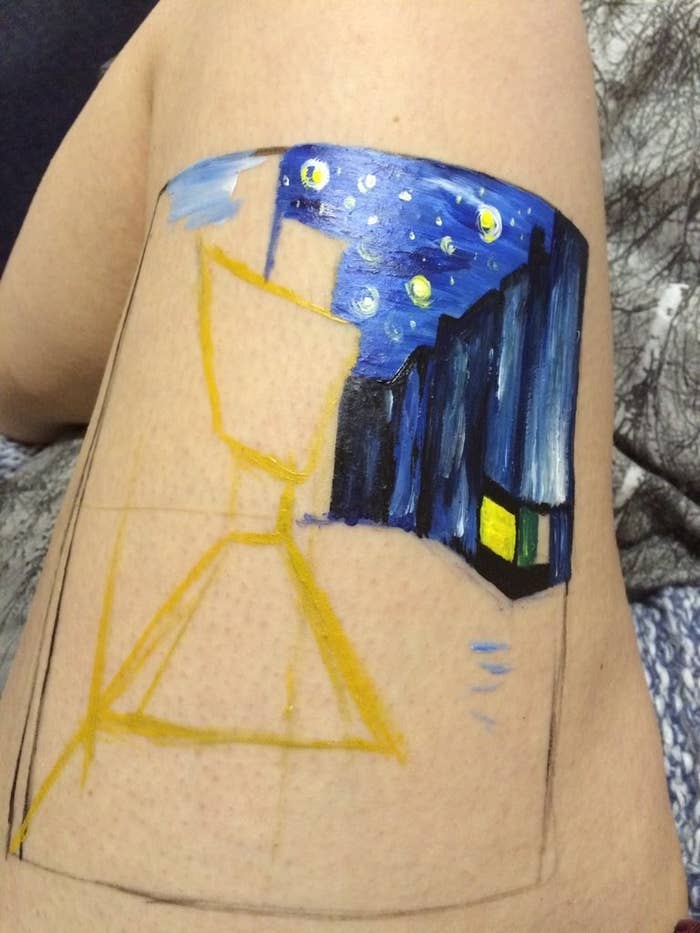 "For me in that moment, I tried to turn my body – something I don't consider to be beautiful – into a canvas," she said.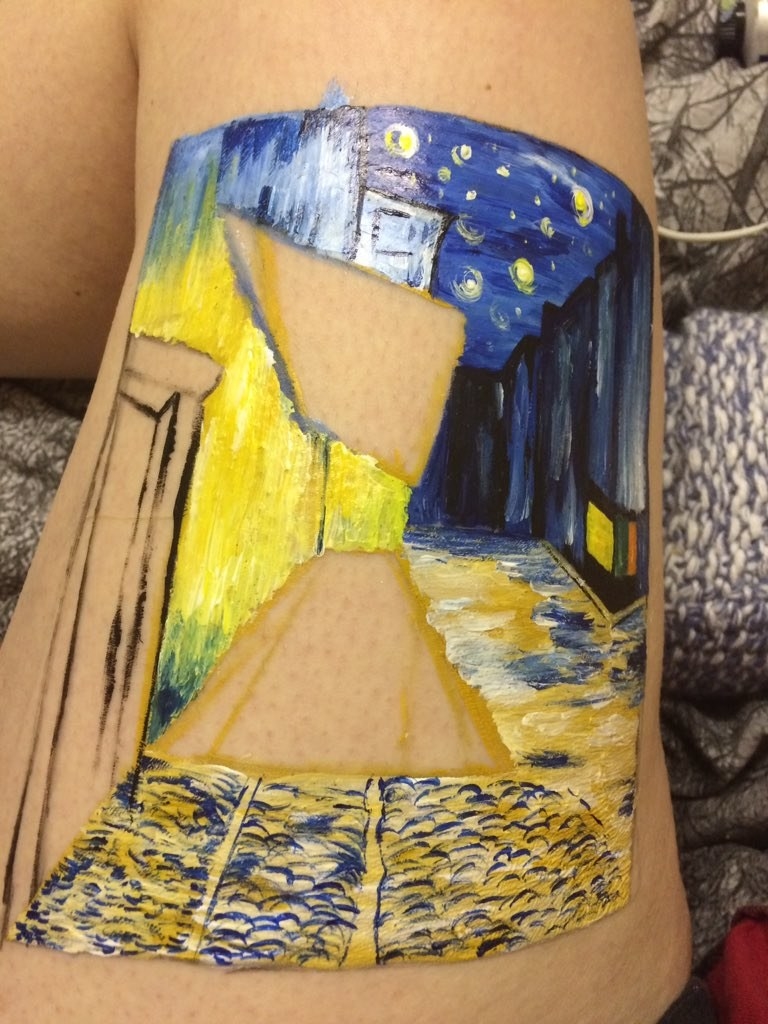 "I didn't exactly feel better when it was finished," she said. "It didn't make the depression go away – it was never going to do that."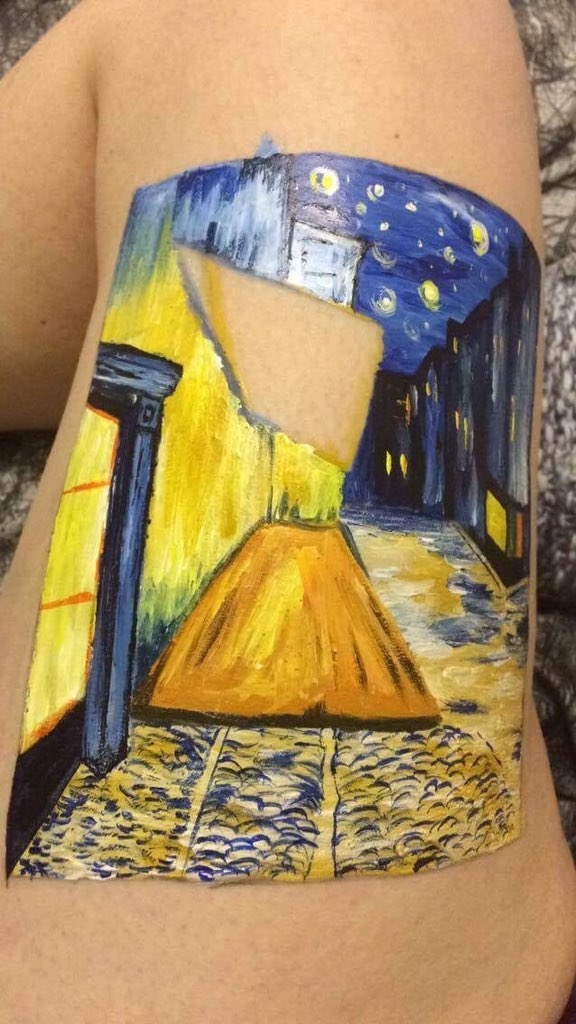 "But it felt like I'd been able to channel some of my negative feelings into my art, and it felt wonderful to look at it and know that I'd channelled my negative emotions into doing some creative instead of destructive."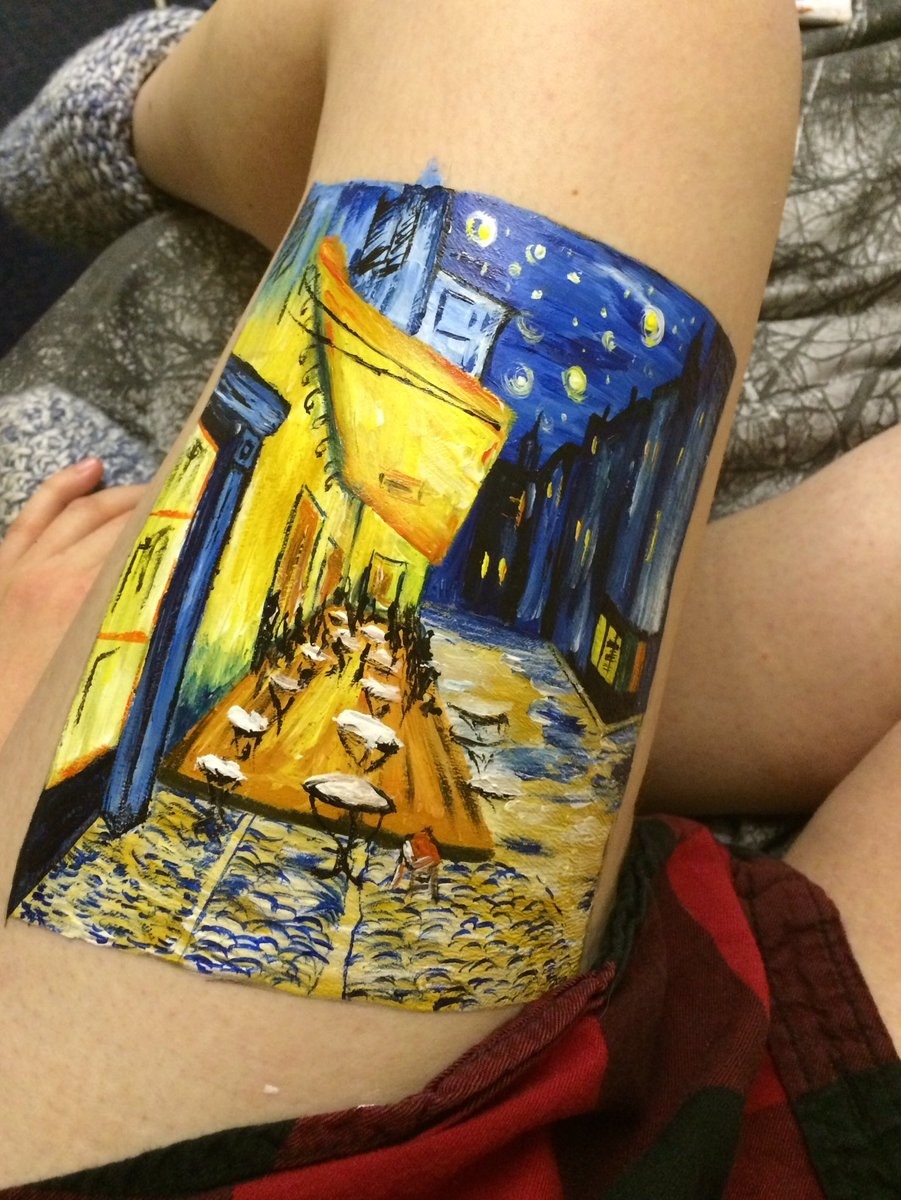 "Everyone has been so supportive and wonderful," Hall said. "Even strangers over Twitter have messaged me saying they're proud of me and that they think it's a lovely idea."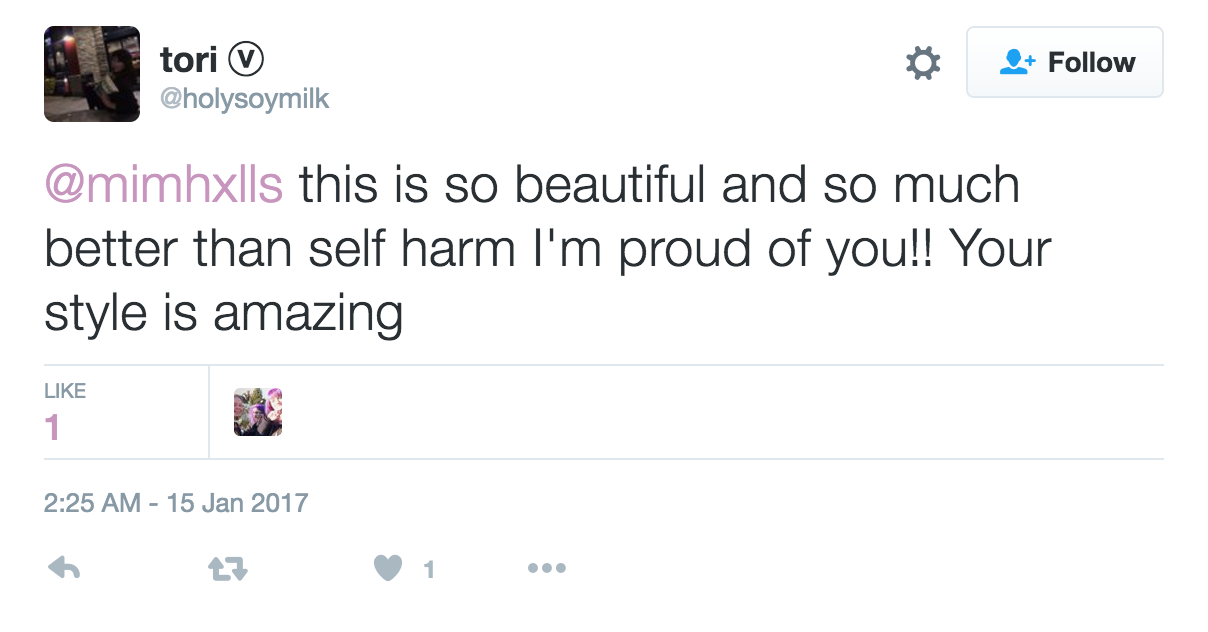 If you are feeling at risk of self-harm or if you are worried about someone else call the Samaritans: 116 123 (UK) / 116 123 (ROI)
If you're in the United States you can call the National Suicide Prevention Lifeline at 1-800-273-TALK (8255).