This is a memorial photo of Adam Milner, a student at St. Mary's University in Twickenham. He was sadly taken away recently...by a new relationship.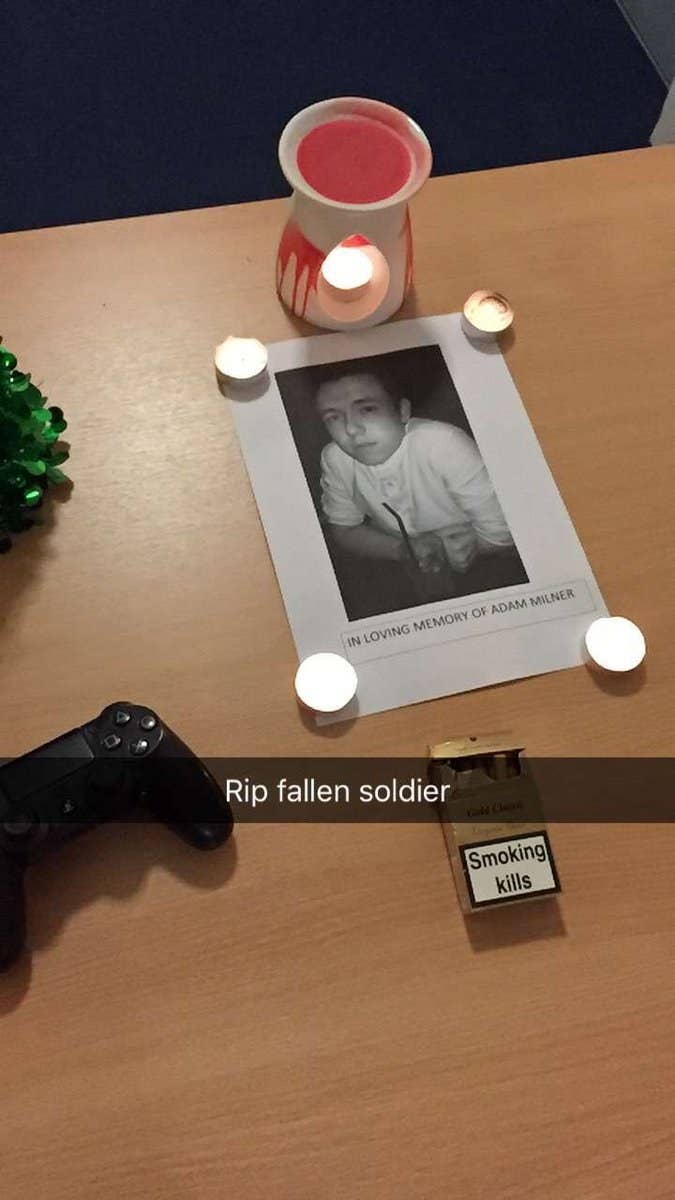 "We all live on a floor together and spend a lot of time going out to nights out and all sorts," 19-year-old Ben Hull, one of Milner's friends, told BuzzFeed News. "Then suddenly he got a girlfriend, and we saw him less and less."
To show that Milner was "dead and taken into a relationship," 10 of his friends held a funeral for him. They set up a table with a picture of him, along with some of his favourite things, such as video games and a packet of cigarettes. They played sad music and said nice things about him.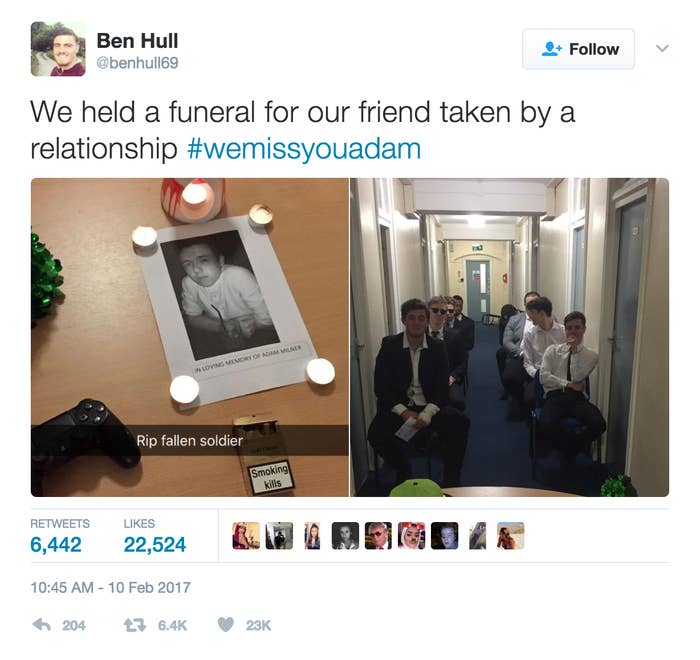 Hull gave a speech dedicated to their "fallen friend" and invited others to speak. After that, the boys sang "Can't Take My Eyes Off of You" together and agreed they had to "move on" as a floor by having drinks on Friday in Milner's honour.
While the funeral was going on, Milner was in his room. "We didn't think it would be right for him to attend," Hull said.
"Afterwards, Adam thanked us all for our hard work," Hull said. "He also said he would look over all of us."