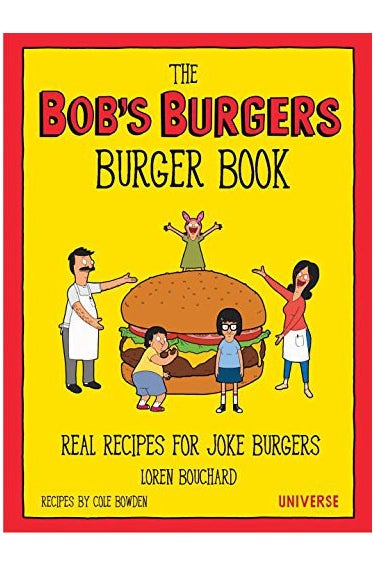 The Bob's Burger Experiment is a blog that brings the show's Burgers of the Day to life, and this week its creator Cole Bowden revealed the cookbook's cover in a post.
The cookbook will be out in March 2016 and is a collaboration with Bento Box Entertainment, Fox, and Bob's Burgers creator Loren Bouchard. A representative for Rizzoli, which will publish the recipes under its Universe imprint, said that the book is still in its early stages. The only glimpse, for now, is its cover.
Part of me still thinks I'm going to wake up and realize this was all a dream. The blog was just for fun. I never thought it would be popular. I never thought Loren Bouchard would read it. I never thought I'd meet the cast. This is all just a wonderful set of events. The blog started as a silly project in my college apartment!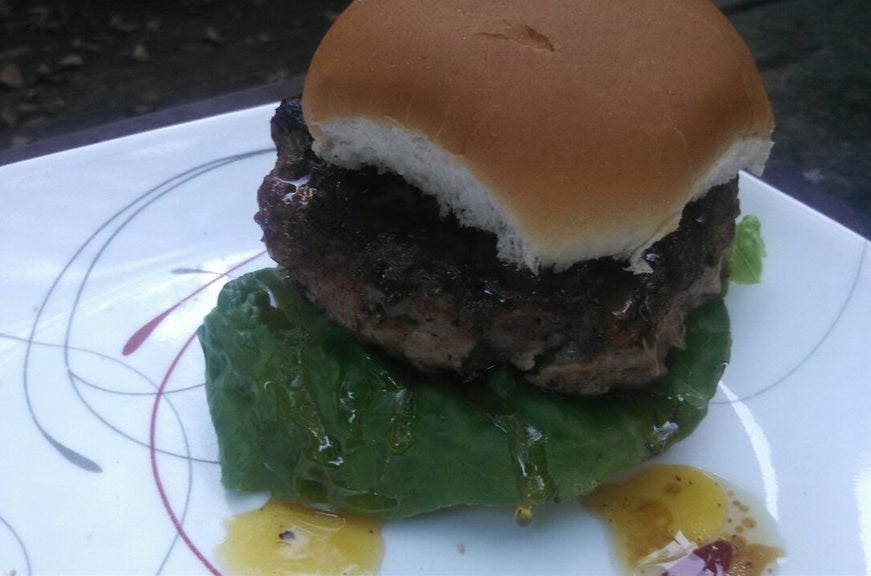 A turkey burger stuffed with green apple and onion, and covered in saffron-infused honey.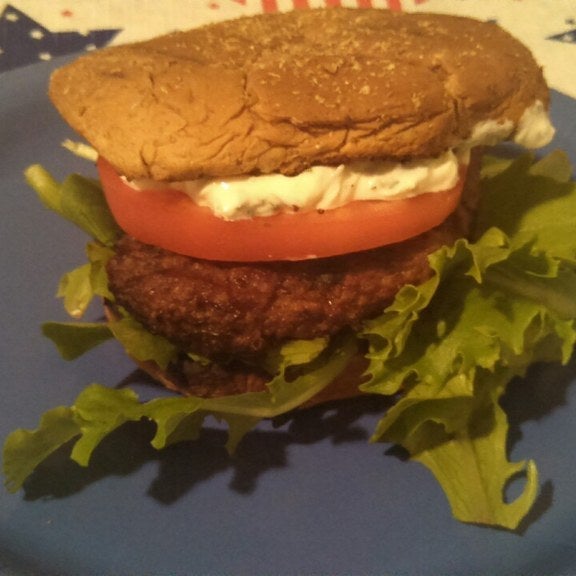 Seasoned with salt, pepper, and red paprika, this turkey burger is presented on a bed of spring mix lettuce and topped with a thick red tomato and a bright white thyme, mint, and dill-flavored chevre spread.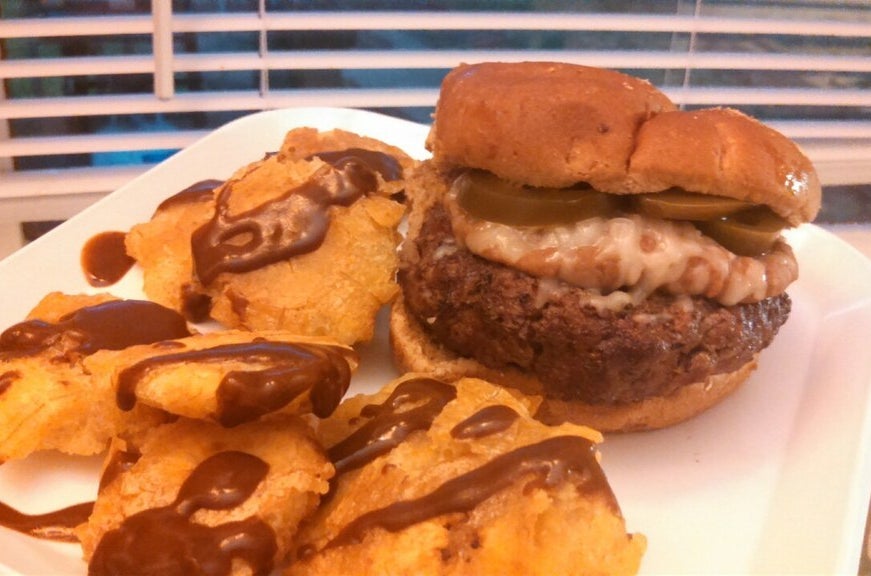 A jalapeño cumin burger topped with refried beans and melty Monterey Jack cheese (and a side of fried plantain tostones covered in mole sauce).
But until spring, you'll have to hold your (porcelain) horses.