There's A Change.org Petition To Make Riff Raff The New Lead Singer Of Blink-182
Has there ever been a more perfect idea?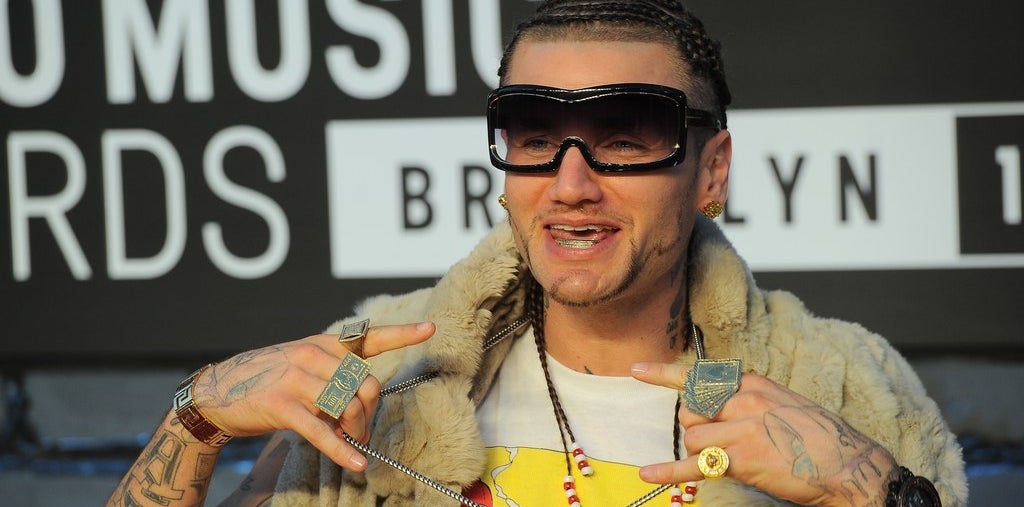 For the uninitiated, the insult-ridden saga of Blink 182's dissolution has taken more twists and turns than a telenovela. On Monday, Travis Barker and Mark Hoppus effectively kicked lead singer Tom DeLonge out of Blink via a press release. DeLonge countered saying he never quit the band and later wrote to fans that he was "sad for you that you're witnessing this immaturity."
An interview with Rolling Stone followed, in which Barker quipped, "Why Blink even got back together in the first place is questionable." He and Hoppus called DeLonge disrespectful and said that he humiliated them. Alkaline Trio's Matt Skiba was mentioned as a probable replacement for a festival gig.
One fan thinks he has a better idea. A Change.org user calling himself Ryan DeMarco, who according to his profile hails from "hitler, AZ", drafted a petition that reads:
"We need a talented vocalist to fill the shoes of the late Tom DeLonge. Let us rise and declare Riff Raff new king of the Rock Show. Bless Tom's soul."
Riff Raff, best known to BuzzFeed readers as the Justin Timberlake to Katy Perry's Britney, is a rapper/living meme from Houston, TX. He's a Vine star too, and has expressed interest in starting country and rock bands in the past. He's an inspired choice to lead Blink.
From his post it's unclear whether DeMarco thinks DeLonge died, or if he is just spiritually mourning the death of the band's original lineup. Regardless, the petition has begun to make its rounds on social media.