If you've been on the internet for a while, you'd probably know what Millennial or Gen Z is. However, did you know that there are also people living on the edge of the two generations?
Yup, they're called cuspers, as they are born on the cusp of a generation, specifically in that weird mid '90s to early '00s transitional phase.

And if you're one of them (one of us!), here are some things you would probably relate to:
1.
First things first, you probably decide whether you're a Millennial or Gen Z depending on the setting and your audience.
2.
Half your friends send you Millennial memes and the other half send you Gen Z memes.
4.
You've probably reacted to Only-Millennials/Gen Z-Will-Relate lists with scorn.
5.
And if you grew up in the late 90s, you probably had a phase when you made being a "90s kid" your whole personality.
6.
You're a weird mix of Millennial and Gen Z mannerisms.
7.
And people just will. not. stop telling you which one they think you are.
8.
If you're a Gen Z on the Millennial-cusp, society keeps telling you you're an adult, while simultaneously painting your generation as one made up of little kids eating Tide Pods.
9.
And as a Millennial on the Gen Z-cusp, you feel like you should probably be a little more of an adult.
10.
You get the Gen Z/Millennial beef but also, like, can everyone please stop and just get along.
11.
Your extremely existential Gen Z humour horrifies others and, being on the cusp, you sometimes even horrify yourself.
12.
You grew up on supposed "90s shows" and remember a time when TV actually had the good shit on it.
13.
You really feel too old for some of the Gen Z representation in media and the internet.
14.
And you have some true guilty pleasures that either one or the other side of your generations would mock you for.
15.
You're tech support for both Gen Zs and Millennials (and, like, all the generations).
16.
Shaka Laka Boom Boom was peak Millennial-Gen Z cusp culture and no, I will not elaborate.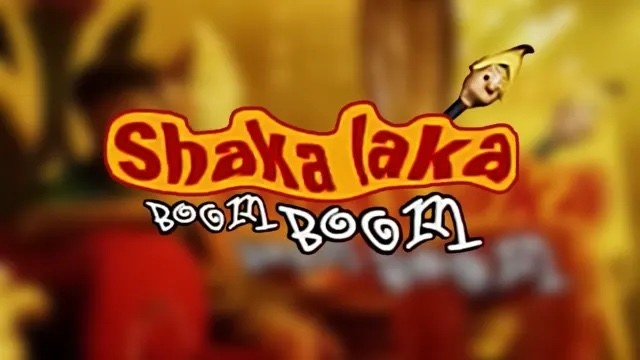 17.
You might have JUST missed the MySpace era, but you were here for all the social media migrations that came afterwards — from Facebook (where you lied to get in) to Twitter to Tumblr to Twitter again, with some Instagram sprinkled in.
18.
You feel too young for some of the older Millennial stuff and too old to keep up with a lot of the things the younger Gen Zs are doing.
19.
And sometimes you just want to set up your own generation so people will stop bothering you.
What are some other things only Millennial-Gen Z cuspers have experienced? Tell us in the comments for validation from other cuspers!