This post has not been vetted or endorsed by BuzzFeed's editorial staff. BuzzFeed Community is a place where anyone can create a post or quiz.
Try making your own!
Amazing Decoration Ideas For Outdoors And Patios
The patios and outdoors are meant to provide high quality environment when you are willing to spend summer evenings outside the interior of your home. So, these places do not only need to be designed stylishly but these should also provide great level of coziness. Below, we are going to mention some great ideas for designing the outdoors and patios.
Chairs that coordinate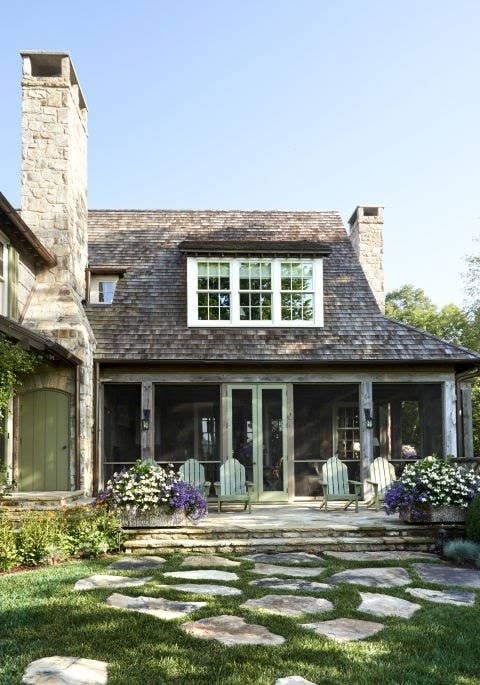 A big lawn with stony walkway leading to the terrace requires the seating arrangement in the terrace to face it. So, you can place the chairs in a welcoming way as shown in the image above. Although it's not the type of seating that you would think as ideal for spending time with your family and friends in the evening, but it is a good one if you want to spend your Sundays in the lawn.
The teak table arrangement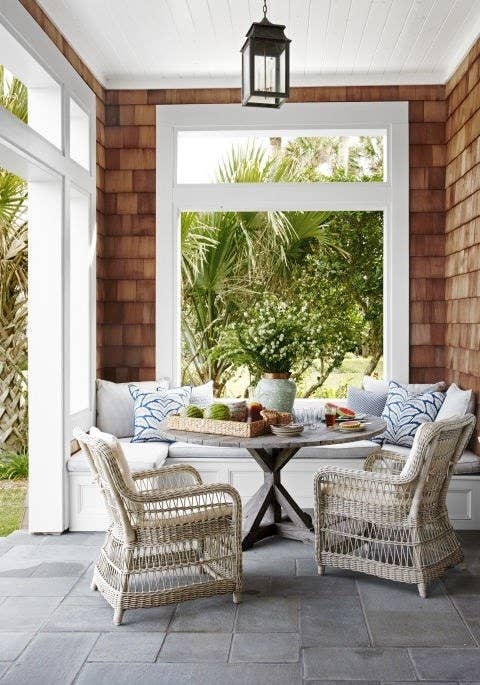 Do you like to have lunch at the outdoor rather than at interior? The seating arrangement as shown in the image is the ideal one for you. It consists of wicker armchairs with a teak table placed between the entire seating. A long sofa-like seating is creating with the wall under the big window.
Lit up by lanterns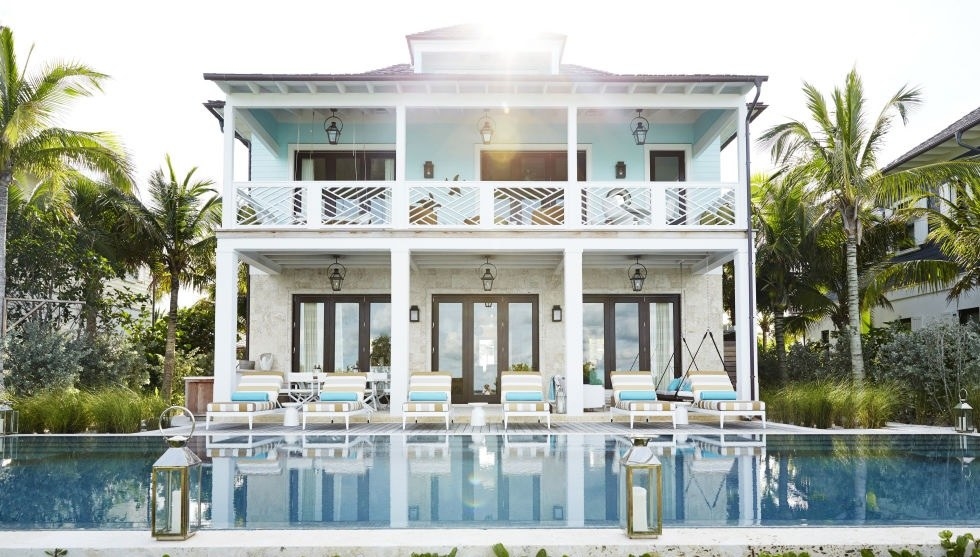 Big outdoors need bigger lighting arrangements. And if you are fond of natural lights, you can use gas lanterns instead of electric bulbs. To enhance the light coming from lanterns, the lantern glass can be of a bit magnifying characteristic. Moreover, make sure that the light is being directed towards the main seating area.
A match with the trees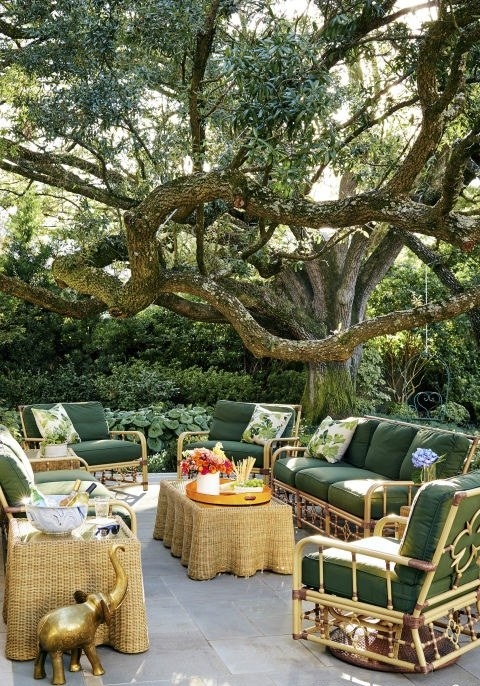 If you are lucky to have a patio or outdoor at a location surrounded by trees from any side, you can make the arrangement more appealing by placing the furniture that would match with the trees. For instance, the wooden furniture and green cushioning on it, as shown in the picture, can be one of the best arrangements.
Patio with a fireplace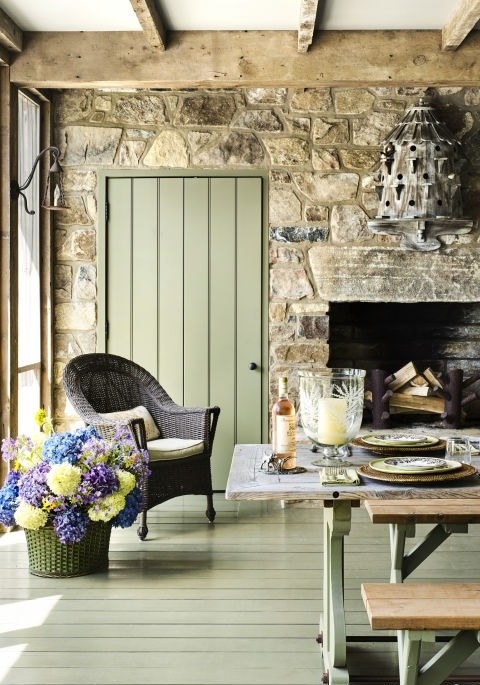 If you live in a location that receives winter waves in major part of the year, fireplace becomes an integral feature if you want to have a patio. In fact, the fireplace can make your patio one of the most pleasant areas of your home. The fireplace is usually made of stone or it at least requires some stone paneling. As an easier solution, you can pick faux stone for paneling the area around fireplace.
Patio like a living room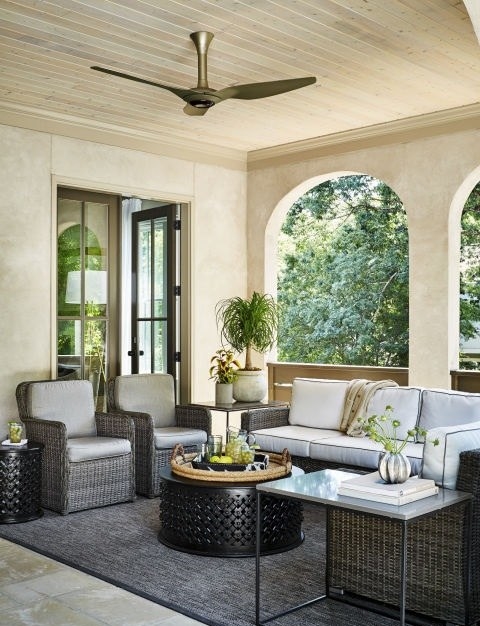 The patio area that has the structure like that of a room would require ample seating arrangement. Such area can serve more than one purpose.
Covered patio
With a bigger real estate, one of the ideal patio arrangements is build one away from the house. That patio can be a covered one.