1.
See where you went wrong.
2.
Find a hairstyle that suits your face shape.
3.
Discover your good side.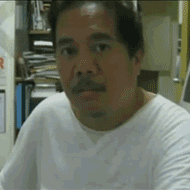 Most of us weren't blessed with perfectly symmetrical faces, so unless you're Denzel Washington, you probably have a "good" side. Check your mirror and work it!
4.
Pose in natural light.
5.
Position yourself near the middle.
7.
Keep a comb in your back pocket.
9.
Close your eyes, and then open.
10.
Don't look directly at the camera.
11.
Enjoy yourself. Relax, already!
Whether it's a selfie or a group shot, own your look with Just For Men AutoStop and never get caught off guard again!