This is Madalyn Parker. She's an engineer at Olark, a live chat platform service based in Palo Alto, California.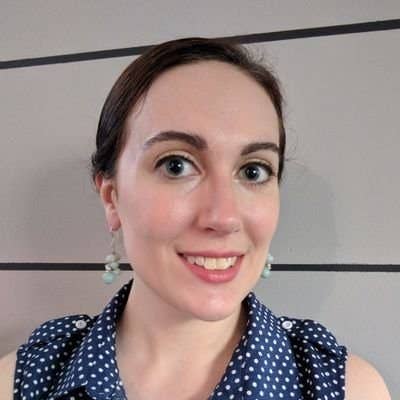 This week, Parker shared an exchange she had with her boss, Ben Congleton, after she informed him that she'd be taking a "mental health day."
Olark CEO Ben Congleton responded to Parker's email by writing:
"I just wanted to personally thank you for sending emails like this. Every time you do, I use it as a reminder of the importance of using sick days for mental health — I can't believe this is not standard practice at all organizations. You are an example to us all, and help cut through the stigma so we can all bring our whole selves to work."
Congleton's spot-on compassionate response drew tons of support from folks on Twitter, and blew Parker away. Her tweet has been retweeted nearly 12,000 times.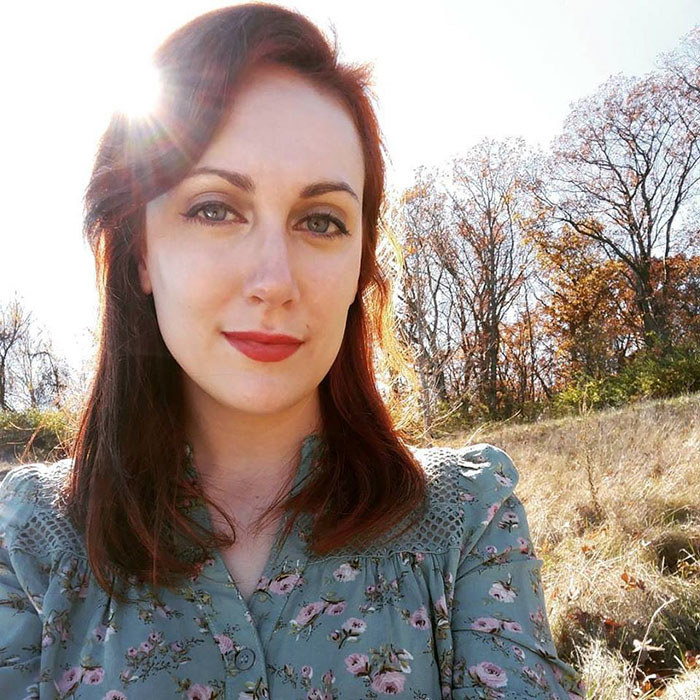 Some wondered why Parker felt the need to specify that she was taking a "mental health" day, but as she explained: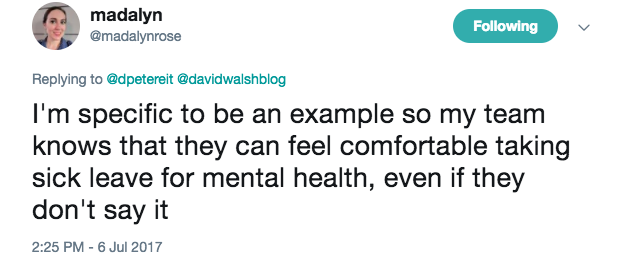 And Parker shared that self-care really is one of Olark's core values.

After Parker shared her story, some began sharing their positive mental health experiences at work...
...and their not-so-positive stories.
Others just expressed how much hope Parker's story had given them.
Floored by the response, Congleton penned an essay on Medium about why bosses should care about the mental health of their employees.
Parker hopes that by sharing her story, she'll help decrease the stigma around mental health, even just a little bit.