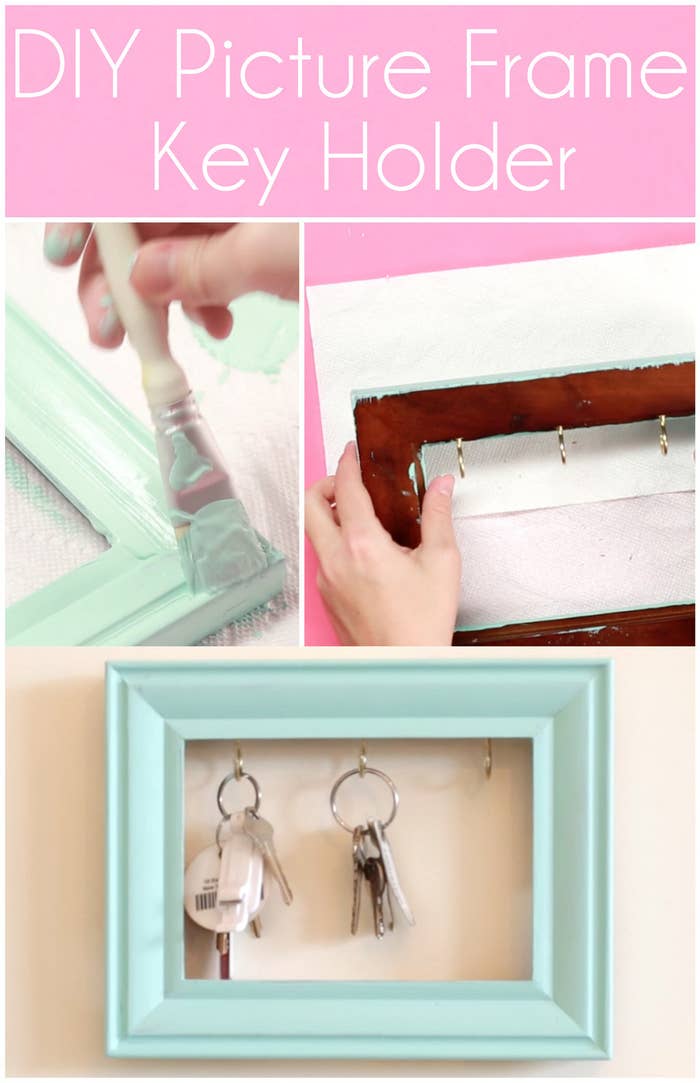 What you need:
*Picture frame
*Paint
*Paintbrush
*Screw hooks
*Paper towels
Instructions:
Remove the backing/glass from the picture frame.
Lay the picture frame out on a paper towel.
Paint the frame, then wait about 20 minutes for it to dry before applying a second coat.
Once it's dry, flip over the frame and screw in the hooks to the top of the frame.
Hang on your wall!