There's nothing like a big, juicy burger with melty cheese, lettuce, tomatoes, and other toppings we use to try to justify the healthiness of fast food. As far as I'm concerned, any time is a good time for a burger. Except dessert time -- this is sacred. I travelled to Ireland and found what is basically the McDonald's of the Emerald Isle, Supermac's.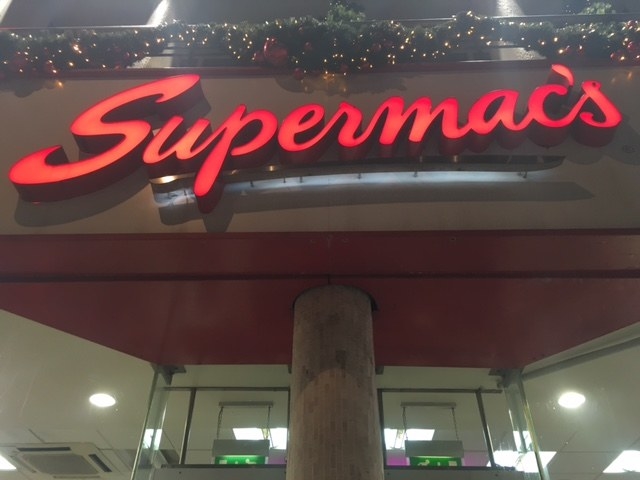 Supermac's is, indeed, meant to be just like McDonald's. I scanned the menu and the first thing that jumped out to me were taco fries, a.k.a., the ONLY way to make fries even better. There were other mouth-watering items on the menu, but because I'm indecisive af, I just went with the Mighty Mac Meal, which included a Mighty Mac (the equivalent of the American Big Mac), French fries (or chips, as they're called in Ireland), and a medium soft drink. This meal was 7.50 euros.
There was nothing extraordinary about the soft drink -- I just got a Fanta, which can also be purchased in the U.S. The fries were definitely cut thicker than the fries at McDonald's would be, and they had maybe just a bit more salt in them. The real magic lay within the Mighty Mac...
The Mighty Mac was made with the same ingredients as a Big Mac, except for one BIG difference: there was no Big Mac secret sauce. Instead, the burger contained mayonnaise and ketchup. I'm not sure how many people would willingly admit to loving the oddly delicious combo of mayonnaise and ketchup, but it's pretty dang AWESOME.
After taking a few bites I noticed that the burger patty was quite juicy and not greasy, and everything tasted really fresh overall. After already having been in Ireland for one week, I knew this shouldn't surprise me, as all the food in Ireland comes from a 30-mile radius, but it was still really fresh for fast food. Basically, everything there is extra, extra fresh. If you aren't a fan of soft buns, crisp lettuce, and really fresh ingredients in your food then you should stay far away from Supermac's, and I guess Ireland in general.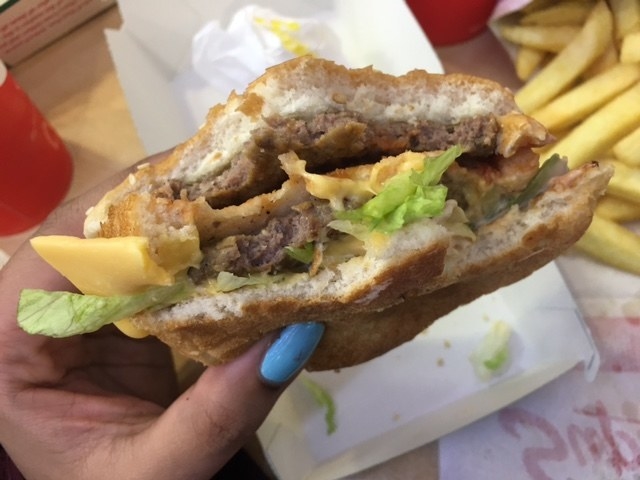 The food was so flavorful and very filling (I couldn't possibly stuff myself with any more fries) and also didn't feel fattening. That's not to say that if you eat burgers from Supermac's everyday you'll be the world's healthiest junk food eater. Will I basically never look at an American McDonald's burger the same way again? Probably.
This post was created by a member of BuzzFeed Community, where anyone can post awesome lists and creations.
Learn more
or
post your buzz!
Looks like there are no comments yet.
Be the first to comment!