The Gatorade bath is a time-honored tradition.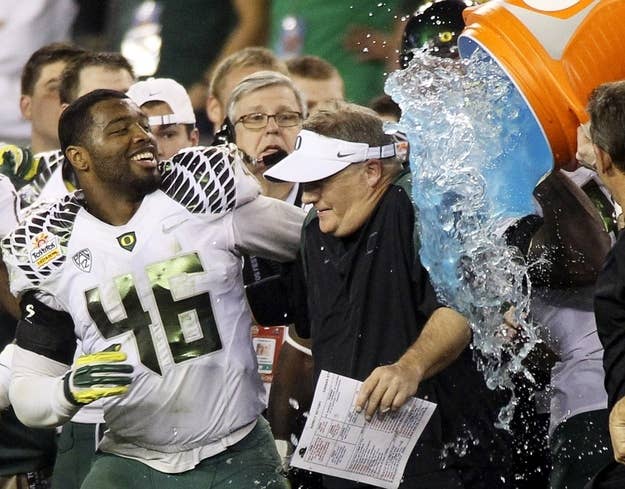 In which a winning team douses their couch in the sports drink to celebrate an important victory.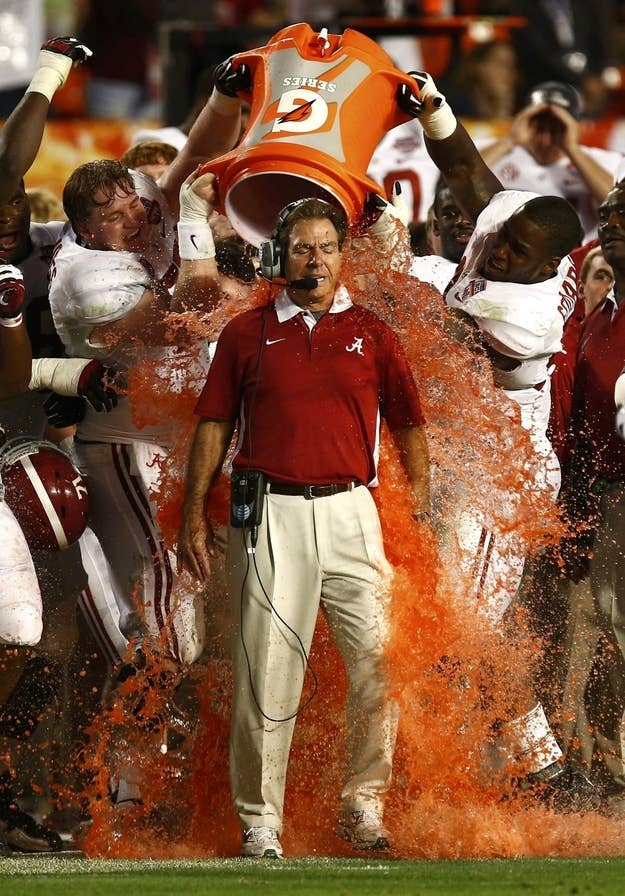 And why does this tradition not carry over to basketball?
Because, as we learned at a Nebraska Community College game this weekend: Gatorade + Wood Floors = INSTANT HUMILIATION.
Even a good Samaritan coming to help felt the wrath of the Gatorade.
So the key to making the Gatorade baths safe?