Watch A Reporter Get Soaked With A Gatorade Bath
She never saw it coming.
Oh, it's just reporter Julie Alexandria conducting a normal post-game interview with Gio Gonzalez after he pitched an amazing game against the Cincinnati Reds.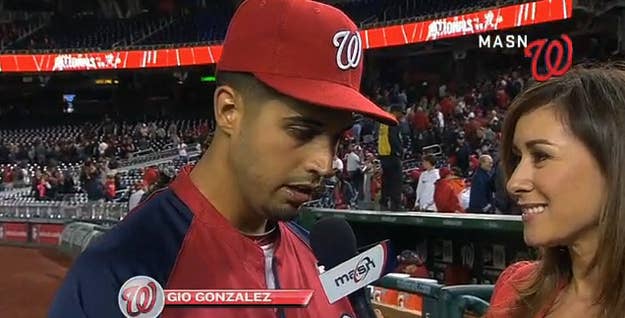 But then, look in the bottom-right. There's a Gatorade bath imminent for the star pitcher's big night.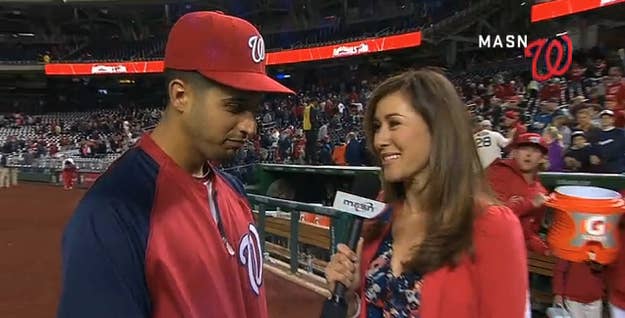 Gio notices it pretty quickly, but Alexandria has no idea what she's got coming.
Just no clue at all.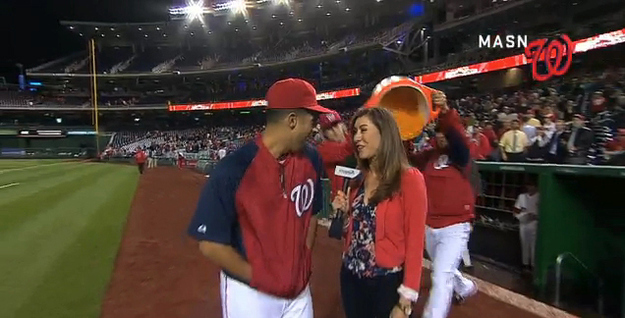 Even here it doesn't look like she knows. This is like watching a car crash in slow motion.