Professional Soccer Team Wins A Game In Front On ONE Fan
There's nothing quite like the roar of the crowd. And by crowd I mean Randy.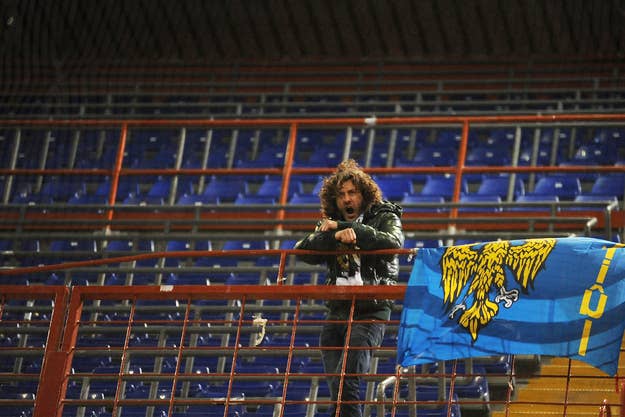 Soccer is really popular in Italy. I know that seems like an obvious thing to say, but it's important to say here because this story might make you doubt it. Arrigo Brovedani is a big fan of Serie A (that's the top Italian soccer league, home to powers like AC Milan and Juventus) team Udinese. So when he had an opportunity to go see his squad play an away game at Sampdoria, he took it. What he found when he got to the stadium was that he was THE ONLY Udinese supporter there. That's not hyperbole. He was it.
Udinese went on to win 2-0 and dedicated their win to Brovedani and invited him to be their guest at their coming match against Palermo. But it wasn't just his beloved team that were grateful, the crew from the home stadium gave him coffee, a Sampdoria shirt, and maybe most surprisingly considering the stories you hear about European soccer fans, the home crowd invited Brovedani to drink with them after the game.