Fired Brooklyn Nets Coach's Son Went Off On Twitter
"I'm sorry are [sic] best players couldn't make open shots. Yeah that's my dads fault totally..."
The Brooklyn Nets fired head coach Avery Johnson this morning after losing 7 of the last 10 games after being coach of the month for November. Johnson's system had been recently criticized by the team's star Deron Williams.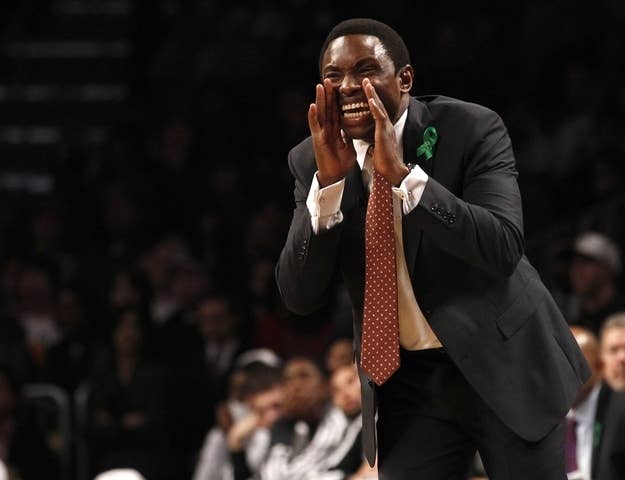 Well Johnson's son Avery Johnson Jr. took to Twitter to voice his discontent.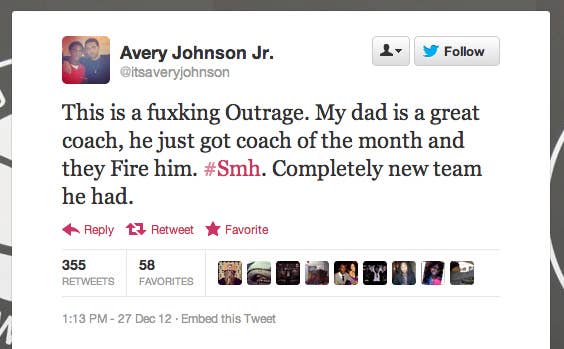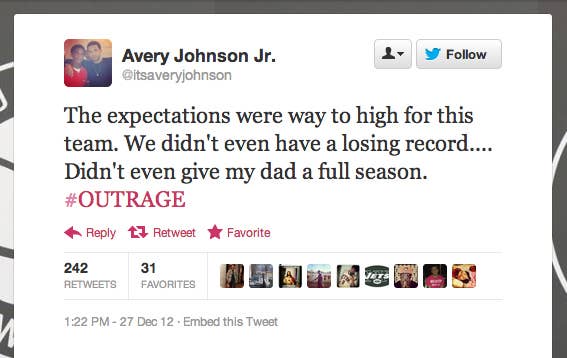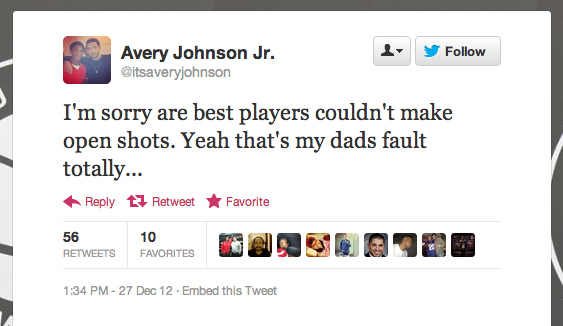 Johnson Jr. does have a point. Deron's struggles are definitely not his dad's fault, and this team is full of players who were on last year's terrible Nets team too. Were expectations just too high?