Father Of Te'o Hoax's Accused Mastermind Makes A Statement
Ronaiah Tuiasosopo's father took to Facebook to share his thoughts.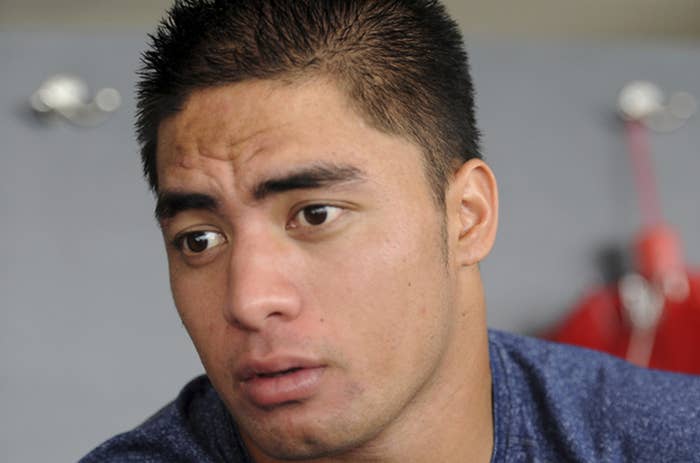 "There are not enough words in the dictionary to describe the overwhelming love & support me & my Aiga have received today. Feels like I've been drinking from a fire hydrant. lol. Your texts, calls, emails, prayers & messages are received with a sincerely humble heart. I know so much has been splattered all over the media about my son & my family. I also know that many who were born in a manger in Bethlehem & continue to walk on water will undoubtedly express their opinions. Those of you who know us the best still love us the most. It my hope & prayer that we allow the truth to take its course, wherever that may lead. My heart goes out to Manti & the Te'o Aiga. Please allow this young man to pursue his dream without judgement. He's an amazing role model for our youth and Samoan community. I love U all from the bottom of my heart."