Remember when Zendaya wore her hair in locs to the 2015 Oscars, and Giuliana Rancic received backlash for saying Zendaya's hair looked like it smelled of "patchouli oil … and weed"?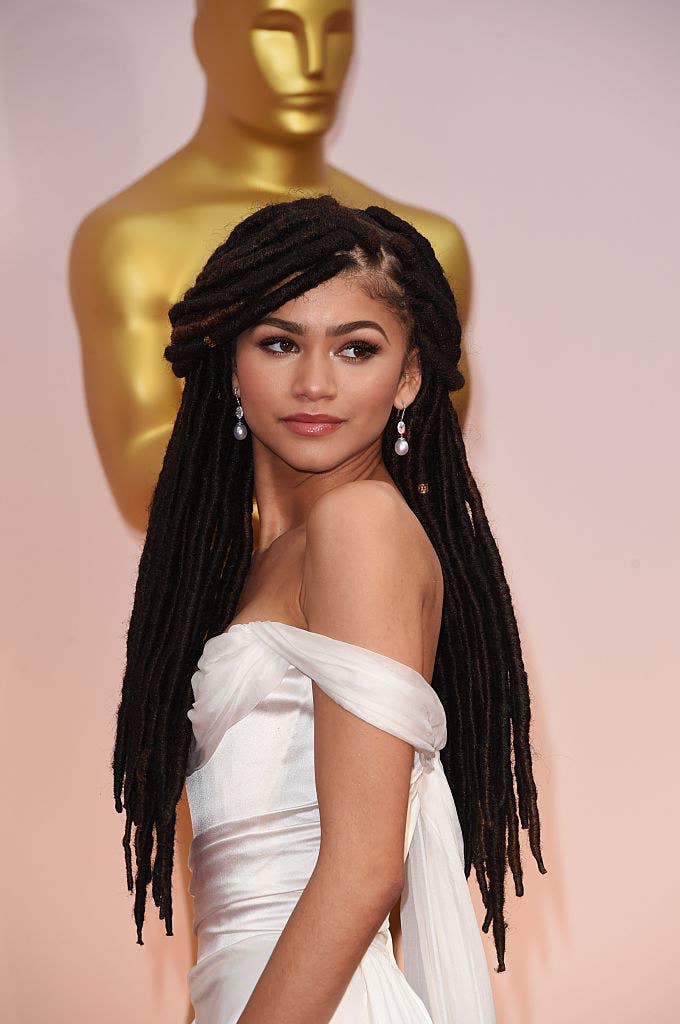 Well, that prompted Zendaya to write a lengthy statement on Instagram about how "offensive" Rancic's comment was.
Now, five years later, she recalled that moment in a recent interview with W magazine, and said she's happy that she spoke up about it.
"That's how change happens," she said. "It made me think, how could I always have a lasting impact on what people saw and associated with people of color?"
In 2015, Zendaya educated Rancic on the beauty of Black hair.
"There is already harsh criticism of African American hair in society without the help of ignorant people who choose to judge others based on the curl of their hair," she wrote at the time.
"[Me] wearing my hair in locs on an Oscars red carpet was to showcase them in a positive light, to remind people of color that our hair is good enough," the actor continued.
Rancic apologized on Twitter after reading Zendaya's post and she also gave a longer apology on air.
Zendaya definitely made a lasting impact at the Oscars that night. She became an icon and showed the world that Black hair is indeed beautiful.