Travis Barker Was "Shocked" At The Results When His Daughter Covered Up His Face Tattoos With Makeup
"My dad let me give him a makeover."
Travis Barker would do anything for his 15-year-old daughter, Alabama.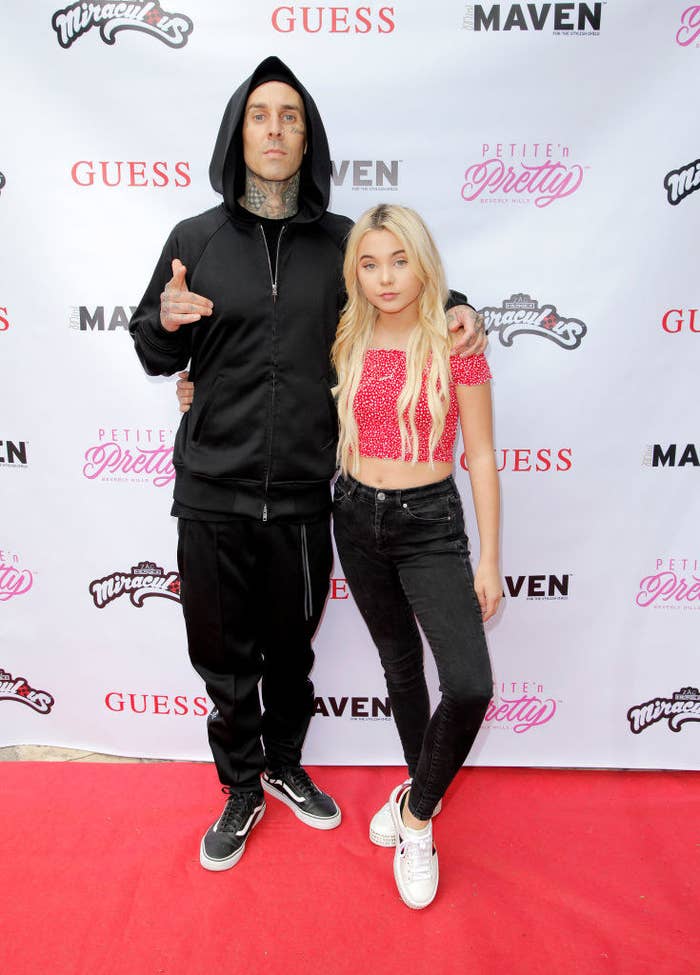 In a video posted to Instagram, the Blink-182 drummer allowed Alabama to cover up his face tattoos with makeup.
"My dad let me give him a makeover 😩," she adorably captioned the clip. "Covered up his face tattoos with @kvdbeauty's new Good Apple Foundation. The coverage of this formula had us both shocked…"
The first tattoo that Alabama covered up was her dad's "Blessed" tattoo, which was written under his eye.
"Which one is your favorite tattoo?" she asked the musician after she'd applied the makeup.
"Probably the one you just covered," he replied, which made Alabama burst out into laughter.
Then Alabama used the foundation to conceal the small anchor that Travis has on his right cheek.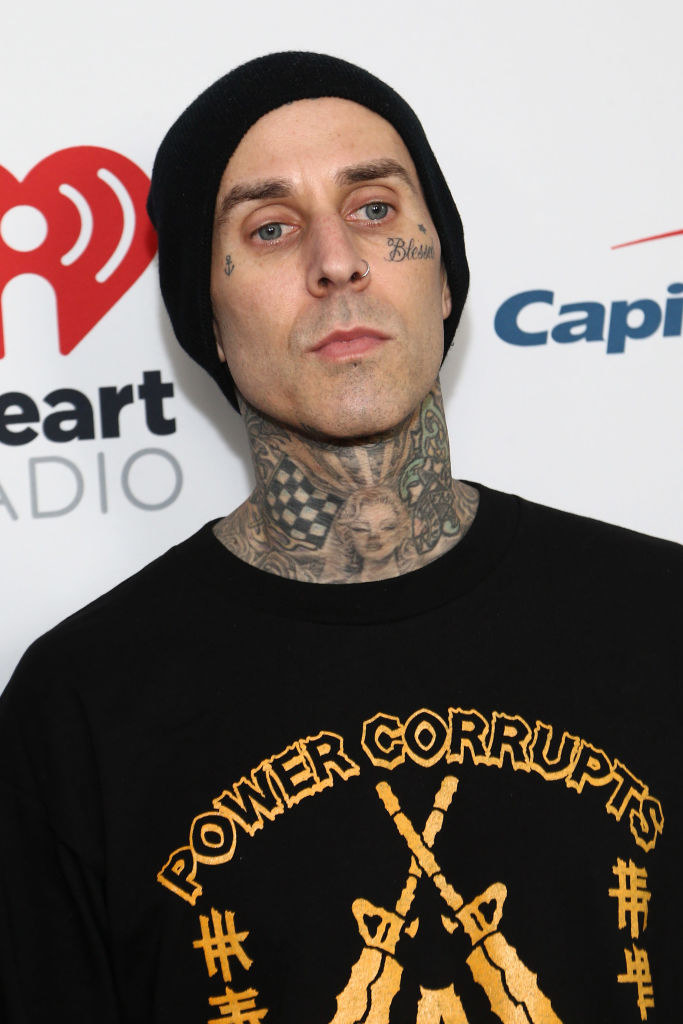 When she referred to it as an "anchorchief," Travis lovingly corrected her. "That's an anchor, babe," he said, laughing.
What an adorable moment! By the end of the video, Travis looked pleased with the results.
Like her dad, Alabama is truly talented!