Megan Fox And Machine Gun Kelly Wore Matching Outfits For Date Night, And It Was Extremely On Brand
There was a lot of PVC involved.
The couple stepped out in matching PVC trench coats for a double date with Mod Sun and Avril Lavigne.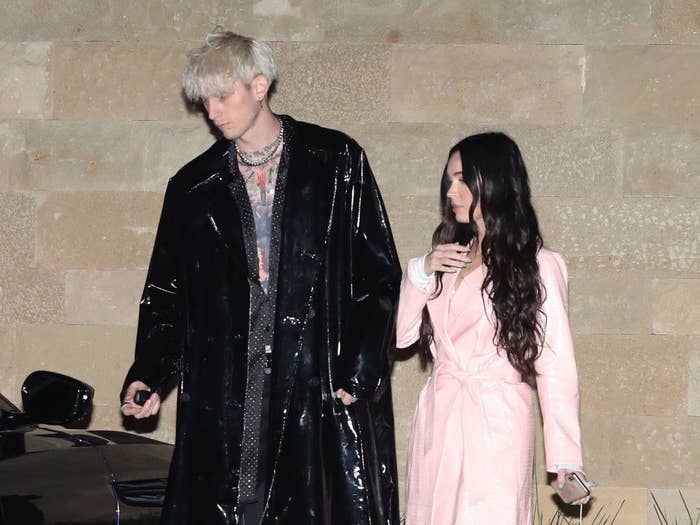 Fox paired her baby pink patent jacket with a pair of hot pink Balenciaga pumps and a white Bottega Veneta clutch.
The only thing that was missing in Kelly's outfit was the glass pendant that he normally wears around his neck, which contains a vial of Fox's blood.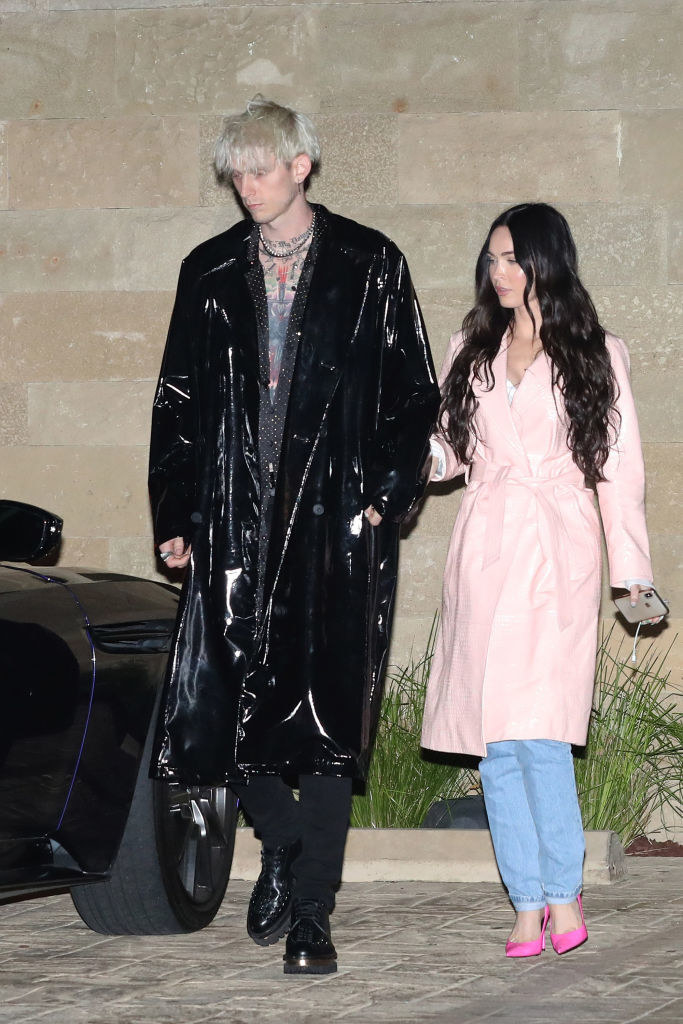 In fact, MGK adores his girlfriend so much that he once told NYLON that he appreciates Fox for taking him "out of the fast lane and [making] sure that [he's] safe, because at any minute [he] can crash."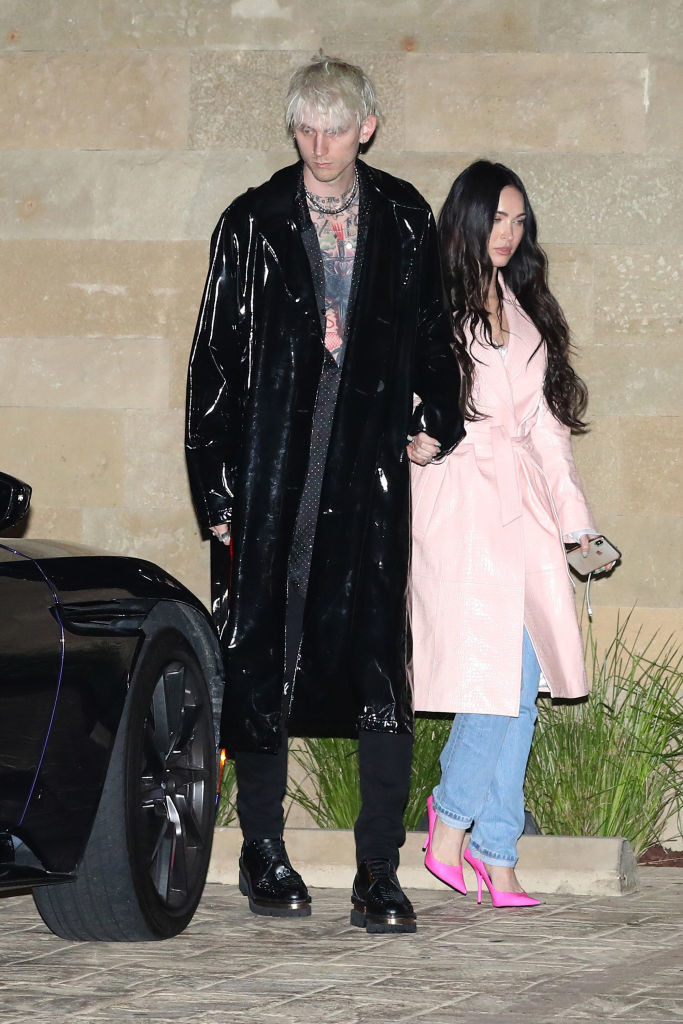 Plus, Fox also likes the way she feels when she's around the rock star. The actor told NYLON it was like "being in love with a tsunami or a forest fire."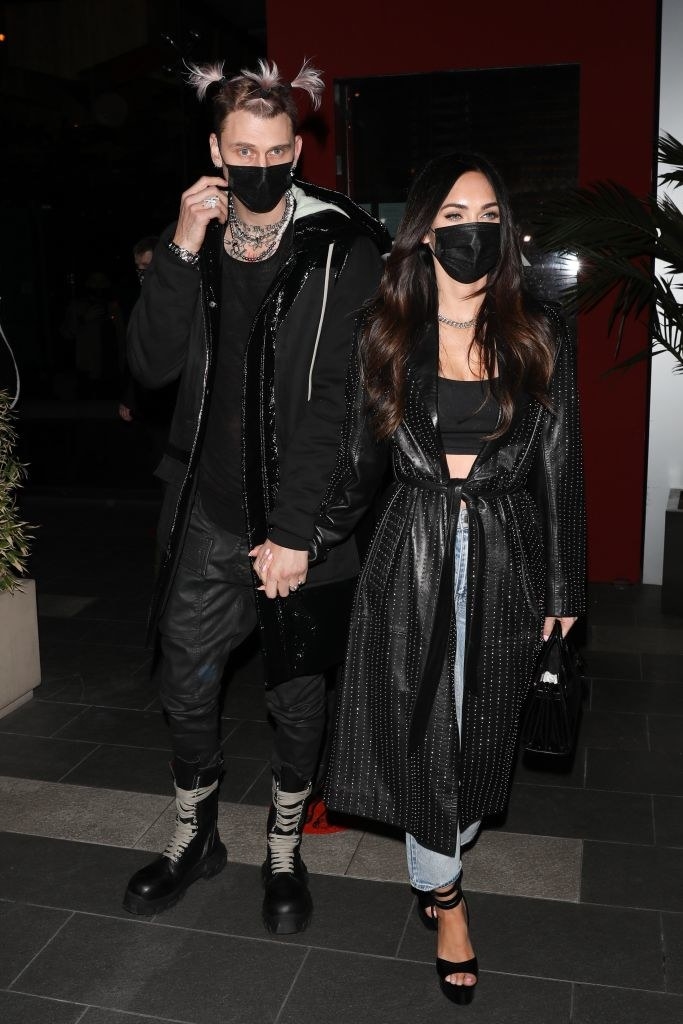 "The intensity of merging with him is just overwhelming," Megan explained, "and the threat it poses is so powerful but so beautiful that you have no choice to surrender with reverence and with gratitude."
"There's never an attempt to control him on my end," she explained. "It's more that he looks to me to avoid his own self-destructive tendencies. And that's where I'm useful, because on his own and left to his own devices, I don't know how much interest he has in caring for himself."
Who knows: Maybe this isn't the last time they'll get matchy.