Although Megan Fox may seem like she's the most confident person in the world, she recently told British GQ Style that's not the case.
During a joint interview she had with Machine Gun Kelly, Fox revealed she suffers from body dysmorphia.
"Yeah, I have body dysmorphia. I have a lot of deep insecurities," she said.
"We may look at somebody and think, 'That person's so beautiful. Their life must be so easy.' They most likely don't feel that way about themselves," Fox continued.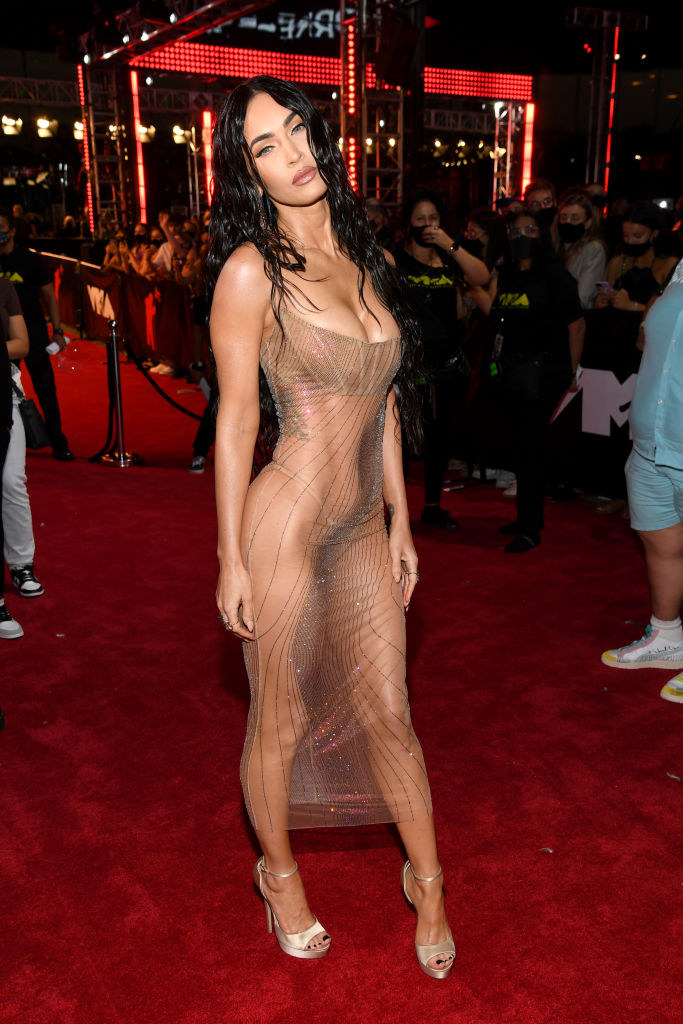 Body dysmorphia is when a person thinks they have a defect or flaw in their physical appearance and they can't stop thinking about it.

Although Fox didn't reveal what bothers her the most about her appearance, she did say that she reached her "breaking point" after she starred in the movie Jennifer's Body.
Fox noted that she was constantly being sexualized in the media and in films after that.
"It wasn't just that movie, it was every day of my life, all the time, with every project I worked on and every producer I worked with," she previously told Entertainment Tonight. "It preceded a breaking point for me."
"I didn't want to be seen, I didn't want to have to take a photo, do a magazine, walk a carpet, I didn't want to be seen in public at all because of the fear, and the belief, and the absolute certainty that I was going to be mocked, or spat at, or someone was going to yell at me, or people would stone me or savage me for just being out," she continued.
"So I went through a very dark moment after that."