Kaling took to Instagram to tease her pal when a photo started to go viral of Chastain and her Scenes From a Marriage co-star Oscar Isaac.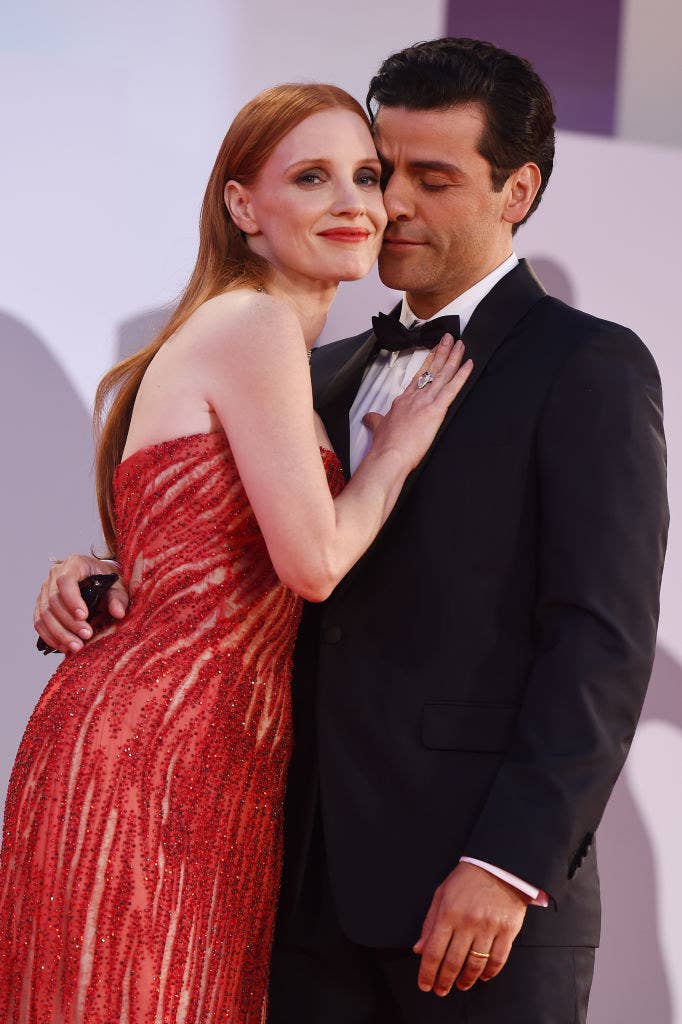 While attending the 78th Venice International Film Festival, Isaac adorably kissed the inside of Chastain's arm when they were on the red carpet — and Kaling had something to say about it.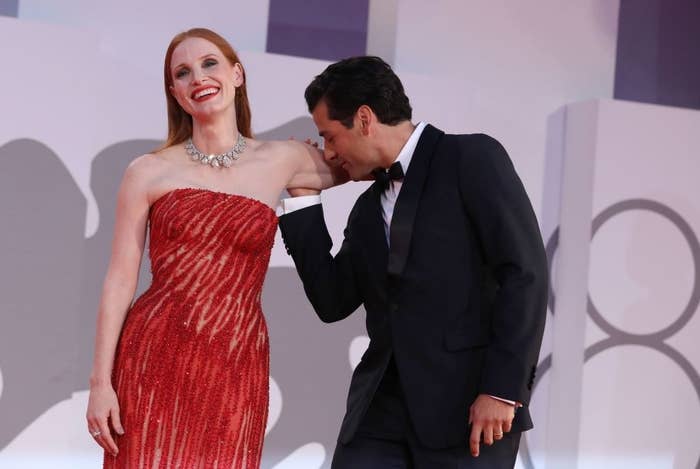 "Why is Oscar Isaac the only person allowed to kiss your inner arm," the Monsters at Work star joked.
So Chastain replied, "@mindykaling don't hate lol."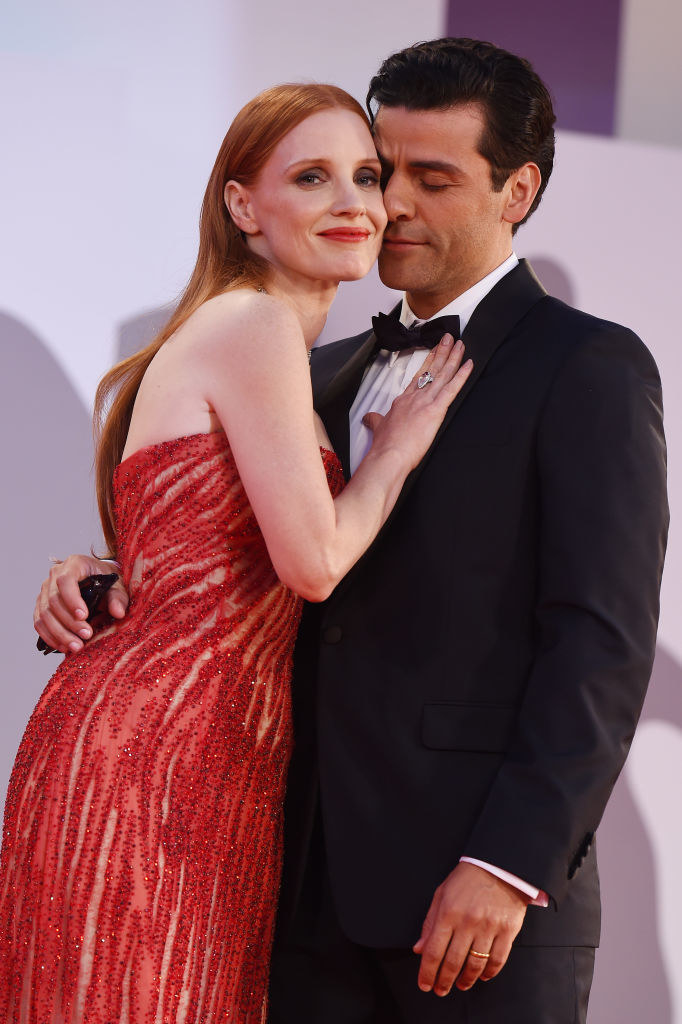 These two have a wonderful friendship! Chastain also joked about the viral photo when she shared a screenshot of Gomez from The Addams Family kissing his wife's arm.
Although it seemed romantic, Chastain ensured her fans that she and Isaac are "happily married" to other people.
Chastain has been wed to fashion executive Gian Luca Passi de Preposulo since 2017, and Isaac has been married to wife Elvira Lind since 2017 as well.
"We're acting, but also Oscar and I have been friends — we went to college together — so we've been friends more than half of our lives," she said during an interview on Today.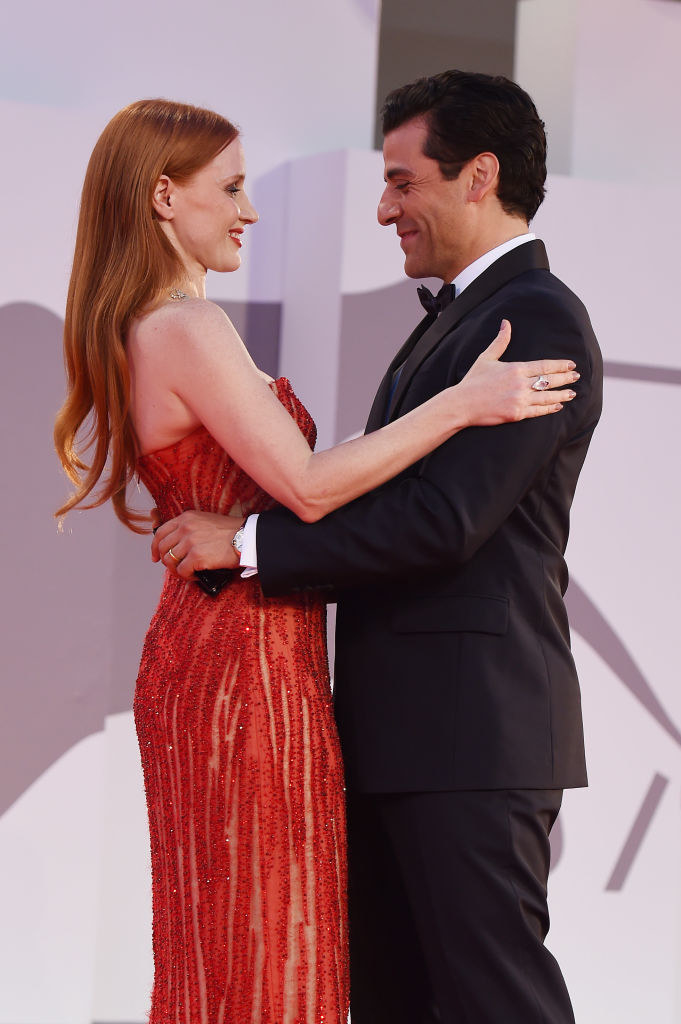 "We know so much about each other, so we know how to make each other laugh without even saying anything," Chastain continued. "We can almost read each other's minds."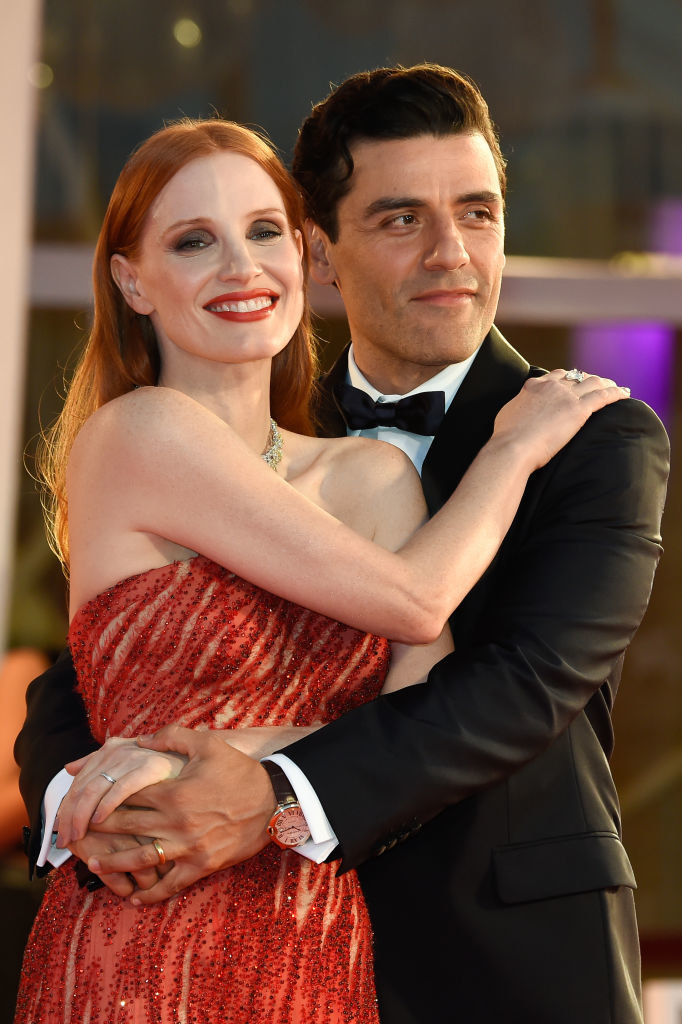 "It also means we could hurt each other really strongly. In the scenes, we would know how to get to the other one."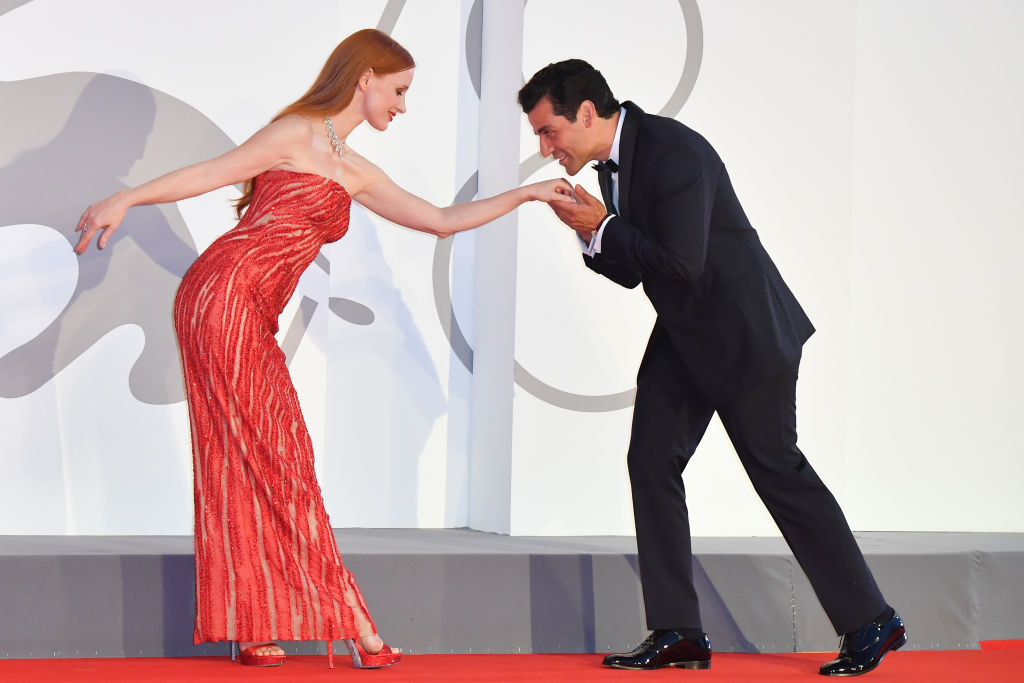 It's so great that Chastain and Isaac have such a loving relationship. If I were Kaling, I would make fun of them too.