"When you spend 20 years building a career and they still think you work at Jurassic Park," she wrote on top of the clip while referencing Howard's role in Jurassic World.
Chastain and Howard look so much alike that Howard's father once thought the Molly's Game star was his daughter when he was shopping at the Apple store.
And he isn't the only one who has thought they looked alike. Chastain and Howard also noticed their similar features when they acted alongside each other in The Help. That was the first time they met.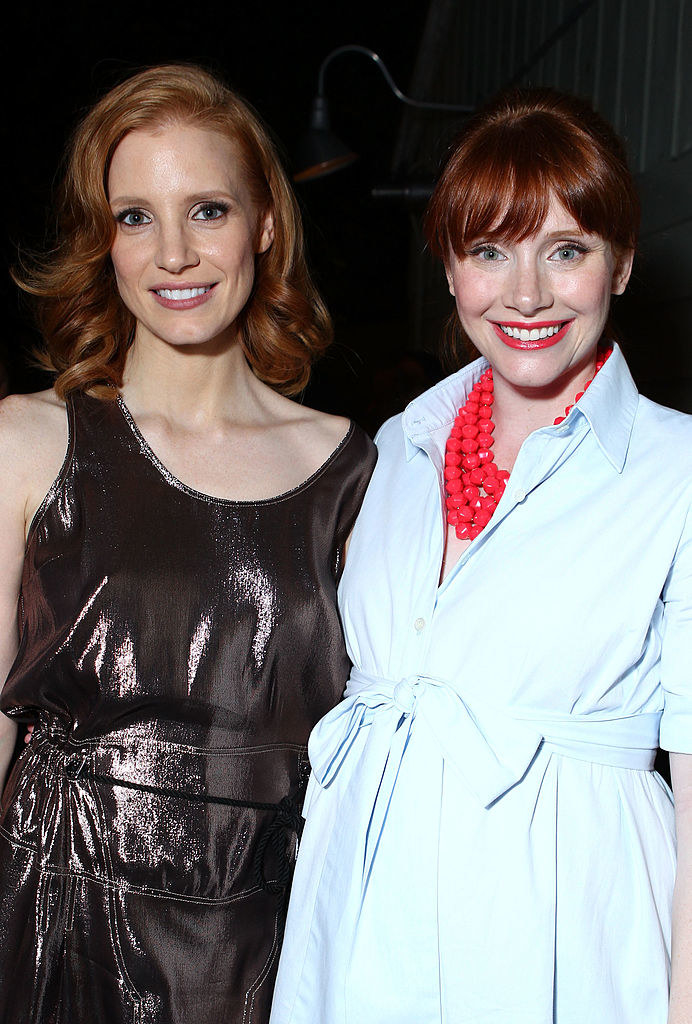 "The first time we met, we went to the table read and looked at each other, because we both get it all the time," Chastain previously said in an interview. "And we grabbed each other's hands and said, 'Let's go to the mirror.'"
When the two stars looked at each other's faces, that's when they learned why people mistake them for each other.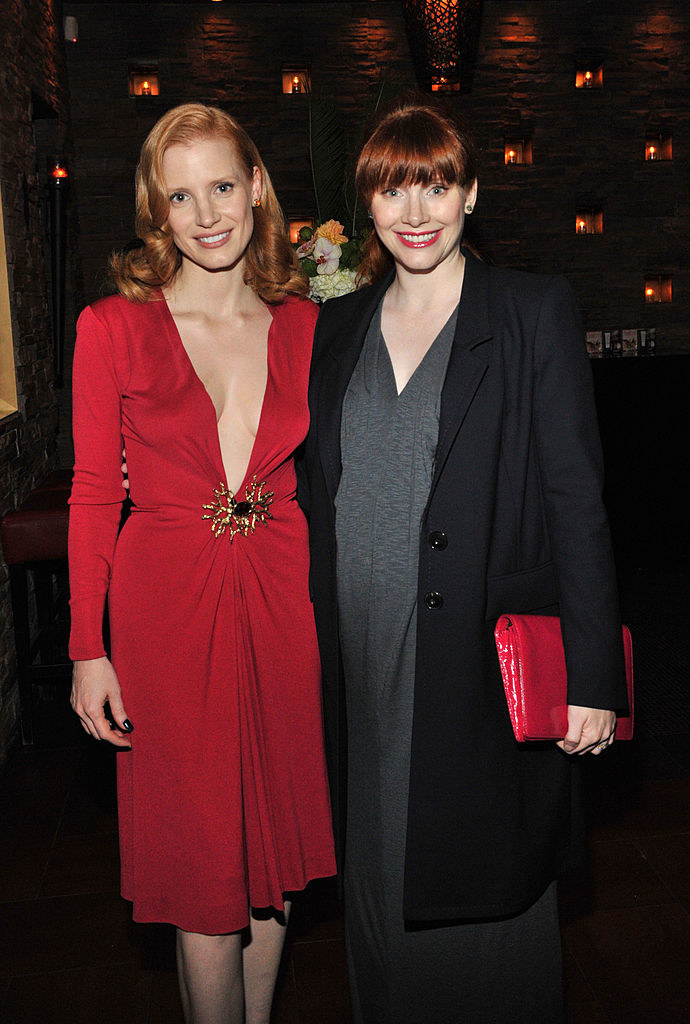 "We went to the mirror and looked at our faces and went, 'Yeah, we look exactly alike,'" she laughed. "There are little things about us that are different, but we definitely look like kin."
Chastain said that being compared to Howard is "a compliment" because she's a very "fabulous" person.
But even though they look alike, Chastain wants to make it absolutely clear that she's her own person — and, of course, so is Howard.