Camila Cabello's got a new look! After wearing her hair long for most of her life, she decided to switch things up with a haircut and take off a lot of length.
The "Havana" singer debuted her new look on Instagram when she shared a photo that her boyfriend, Shawn Mendes, took of her.
"LOST MY SHORT HAIR VIRGINITY!!!! I've had long hair all my life. It's TIME TO FEEL THE AIR ON THESE SHOULDERS BABY," she wrote in the caption.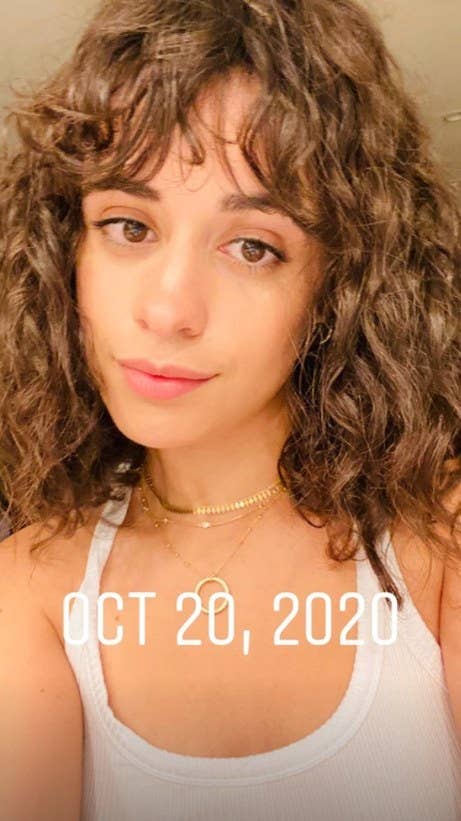 Not long after Camila unveiled her new look, Shawn jumped into her comments section.
The "Stitches" singer asked his girlfriend for photo cred, and once Camila saw that, she changed her caption to accompany his request.


A few moments after Camila shared that pic, she posted another one of her and Shawn embracing in a hug.
The photo was so sweet that she captioned it, "heheheheheh."
It's obvious that this couple is still going strong. Just last month, Camila gushed about her guy on Instagram.
She said she's "proud" of the person he is today and called him a "gorgeous gift to the world."