Betty White recently celebrated her 97th birthday and she is living proof that laughter is the best medicine. She has stolen the hearts of people all around the world for over a half a century.
So what's the secret to longevity and happiness? Well Betty told us her 'top ten tips for living a long and happy life' in this throwback clip from the The Late Show With David Letterman.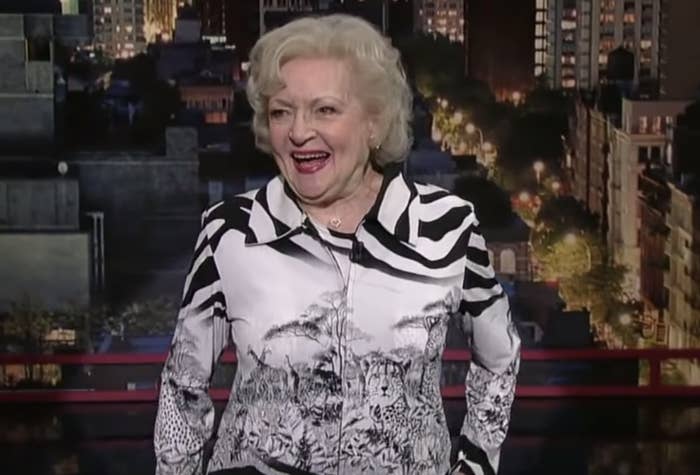 10. The importance of beauty sleep.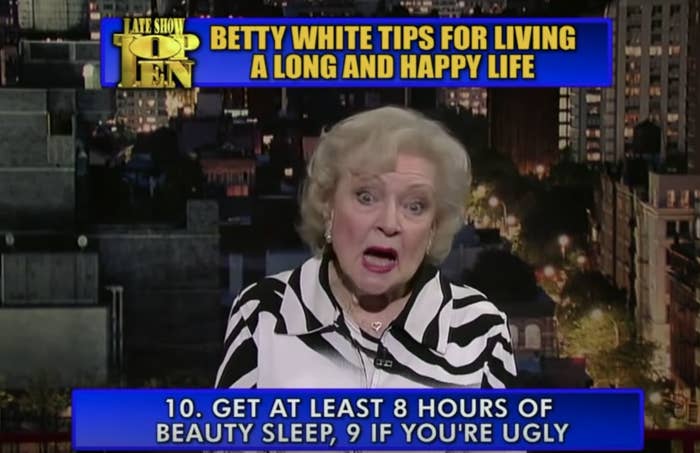 9. Working out will help, maybe.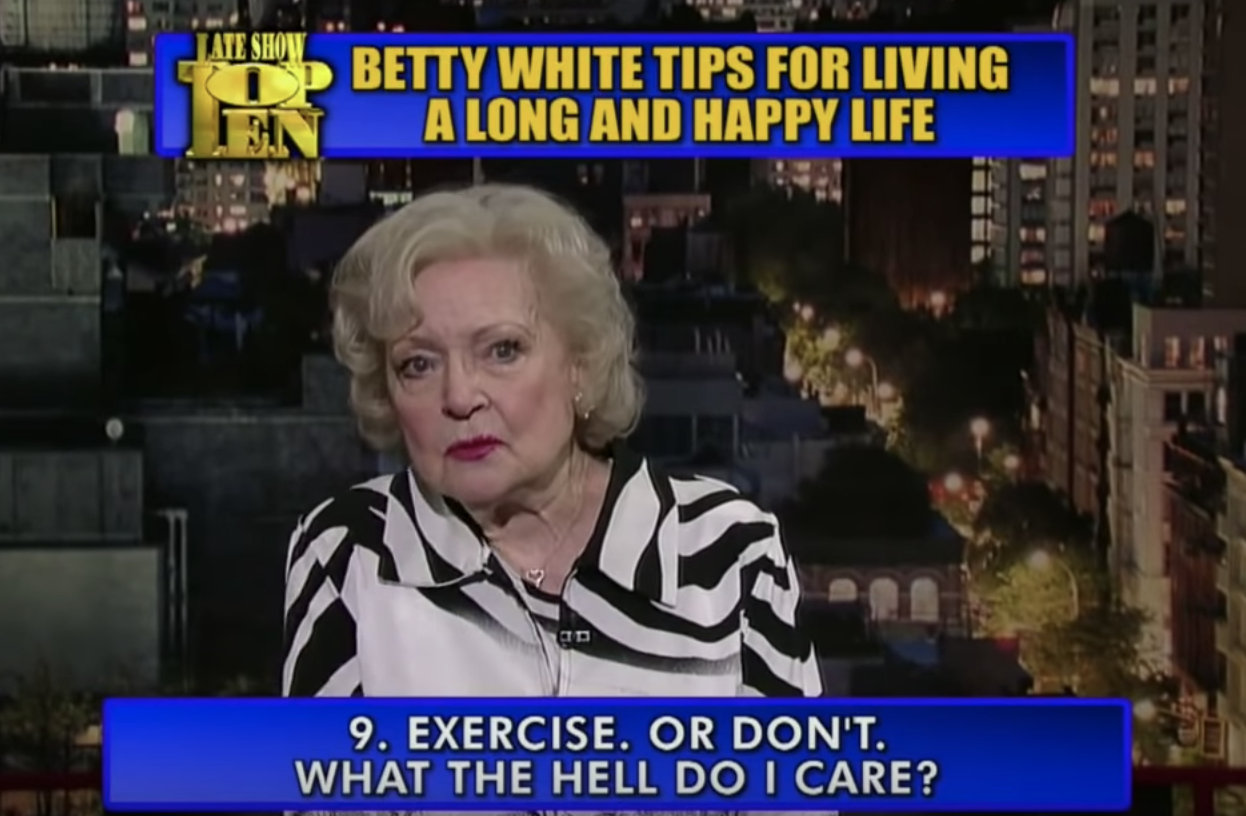 8. Don't say "sorry"... EVER!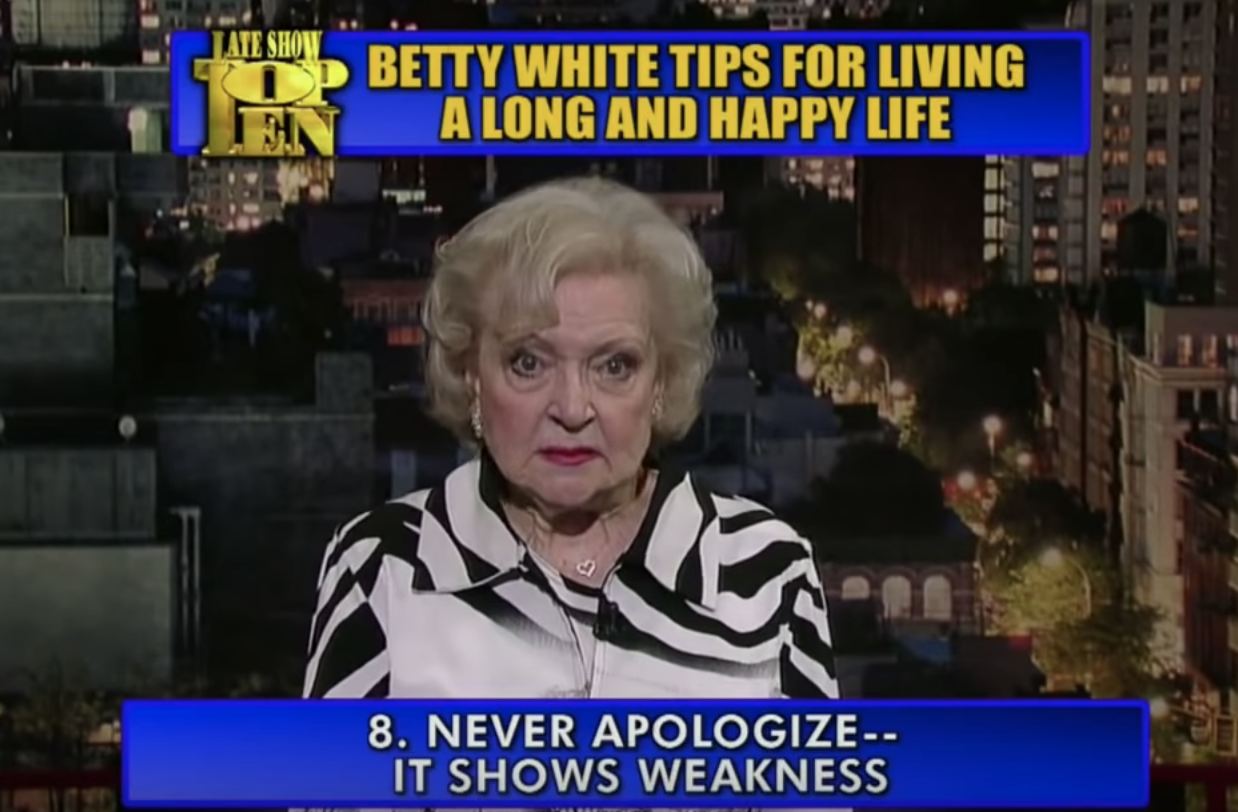 7. Make sure you collect them coins.
6. Don't get caught with your pants down.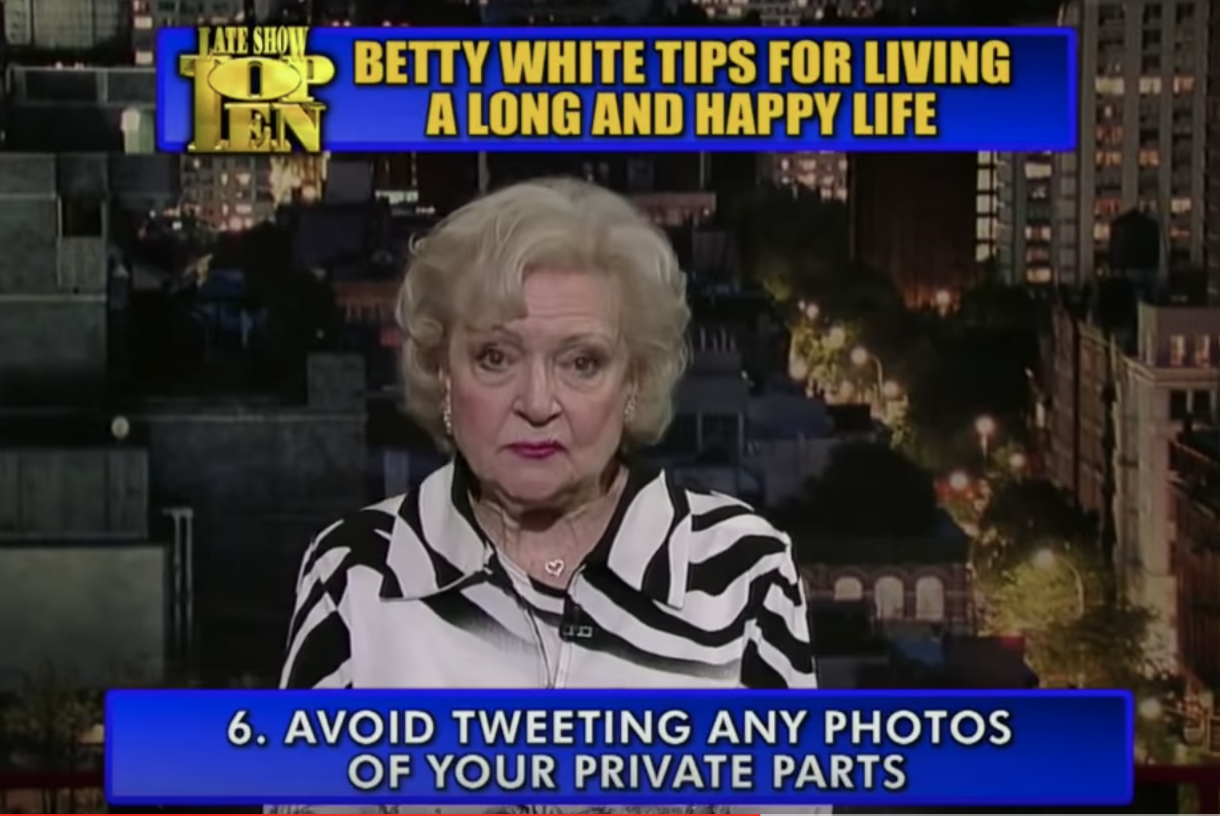 5. Drink a lot of ... whisky!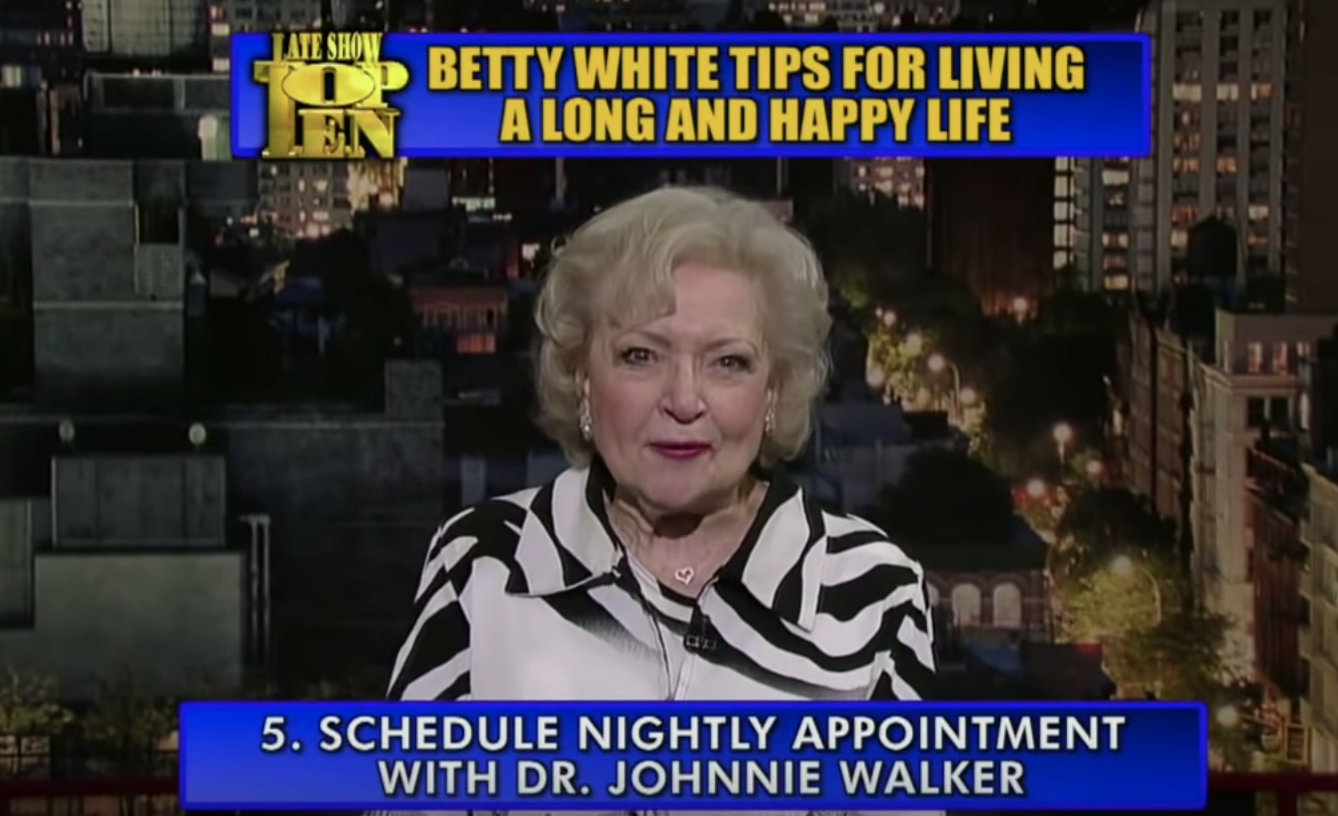 4. Big-ass pork.
3. Obvious, but crucial tip — stayin' alive.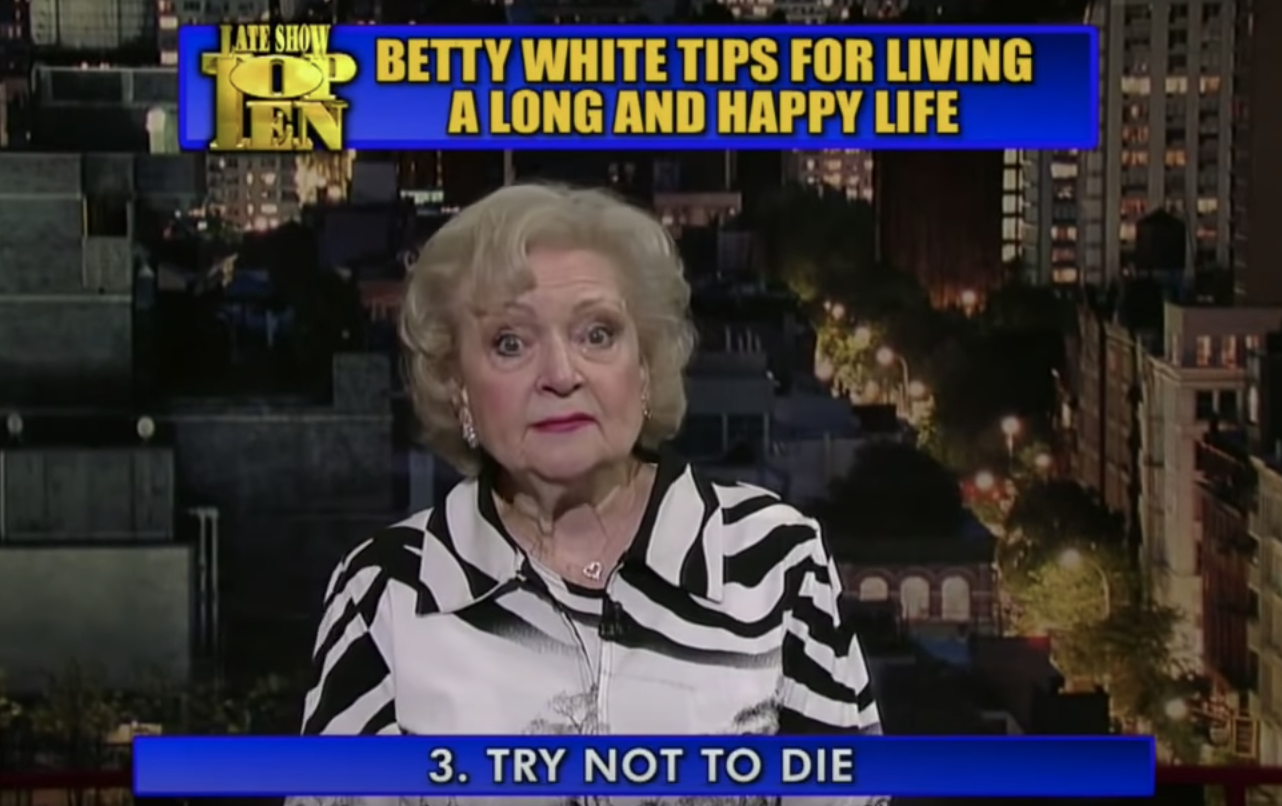 2. Don't live in the past — this may be the best tip of all time.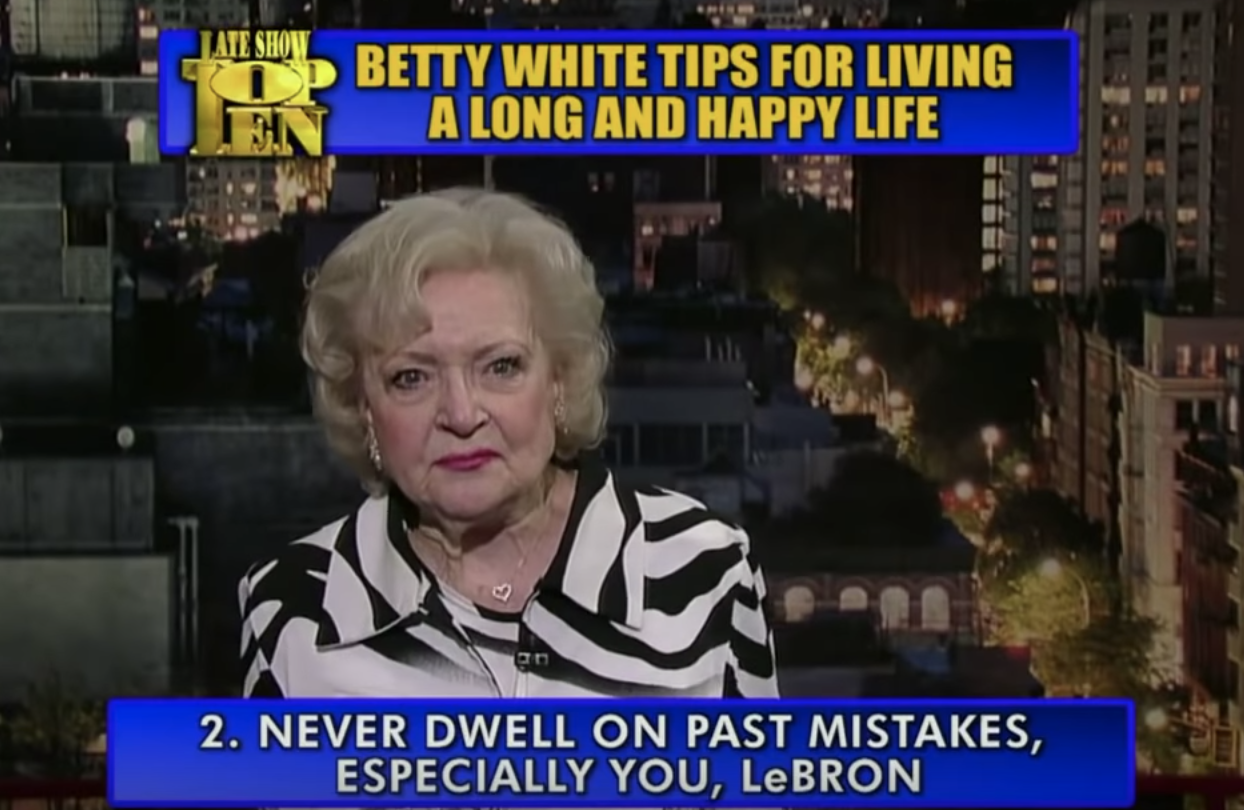 What is Betty White's #1 tip for living a long and happy life? Don't watch crap TV.