Chasing the Jonas Brothers across the country on a school night, hanging with Amy Winehouse and being humiliated by Hollywood elite. A decade ago Manchester lad, Mark Slater, 22, made it his mission to snap a selfie with as many superstars as he could.
And not only do his thousands of photographs hold all kinds of tales of the world's biggest tabloid stars, they also document Mark's journey from overweight young fan to health conscious young man after being body-shamed by one well known rapper.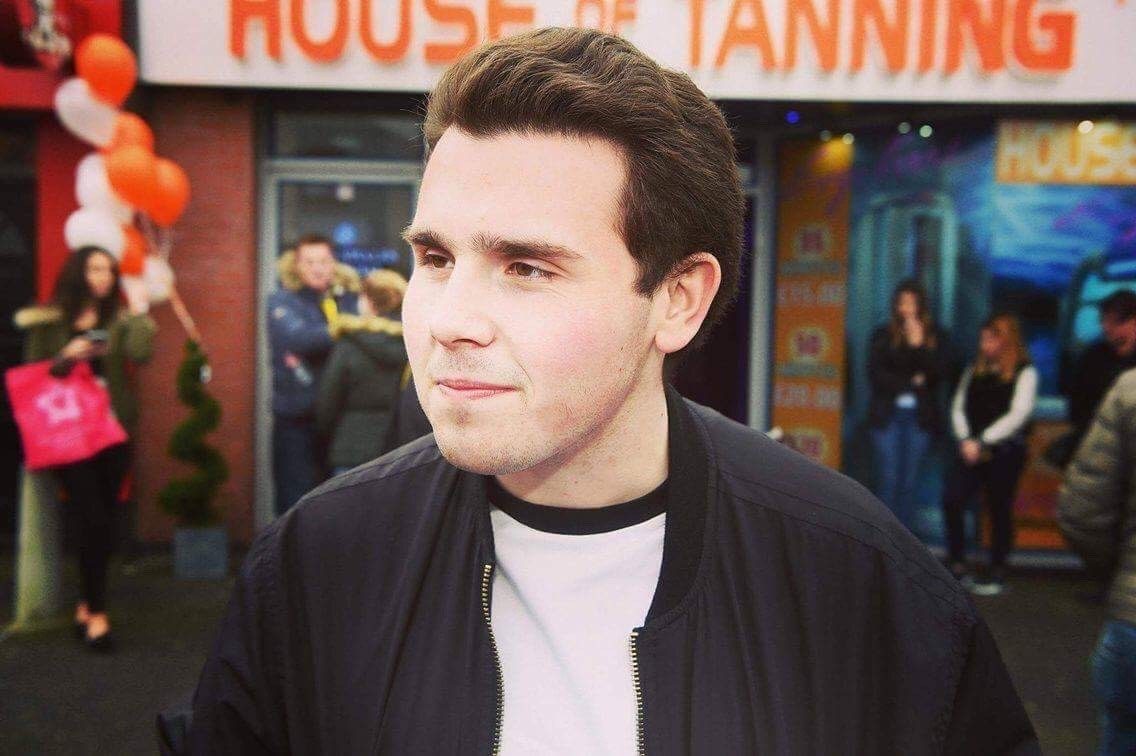 'My dad used to send letters off [to TV shows] for cast autographs and that's how it all started really,' Mark tells journalist Joshua Fox, while looking back over the past ten years. 'And then one thing just led to another.' The pair would then make occasional trips into the city after school to stand outside small theatres and the Coronation Street set to catch the cast in person – before Mark eventually continued alone. Soon swapping local celebs for global superstars.
How does a 13-year-old, in the middle of Manchester, track down the world's most famous faces you're probably wondering? Research, reliance and lots of running. 'Get talking to the right people and always be observant,' Mark explains. 'It's amazing what you can pick up by just watching people.' What people? Tour bus drivers, security guards, hotel concierge and assistants to name a few. When a celebrity rolls into the North West, Mark's already researching what hotels are closest to the venue they're playing or TV studio they're filming at. And if all else fails, 'run after their car,' he laughs, while recapping the many traffic light encounters he's had with stars who have rolled down their windows while waiting at a red.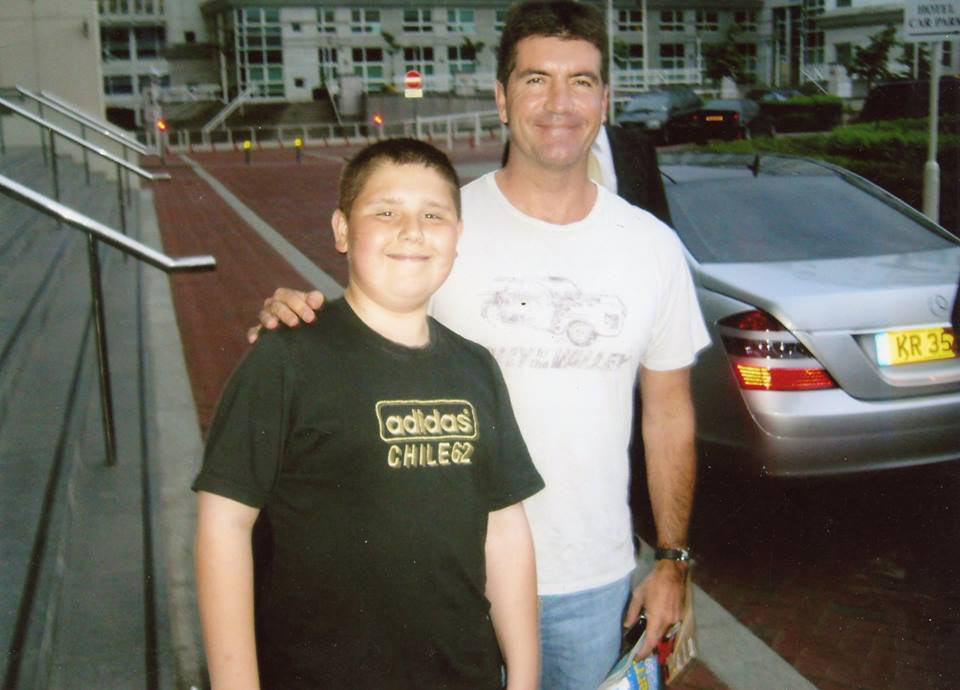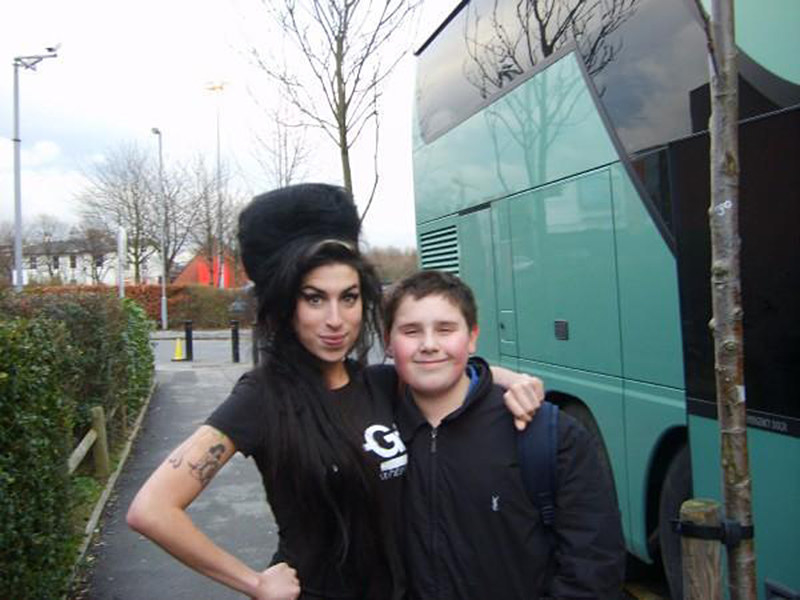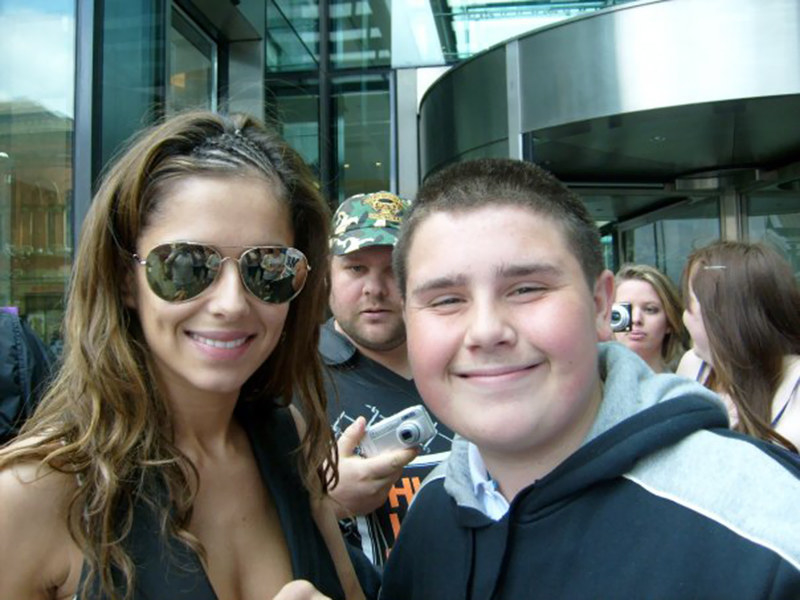 'I remember years ago the Jonas Brothers were supporting Avril Lavigne on tour but I didn't know their hotel,' Mark re-calls. 'So [along with some others fans], we followed their tour bus from the venue in a car, expecting it to go somewhere in Manchester.' Fast forward a few hours of chase down the motorway and Mark was in Birmingham, unsure how to get home and due in school in just a few hours. 'They were really nice though,' he jokes, after finally getting up close and personal with the American stars hundreds of miles away from his home. 'If it's someone I've really wanted [to meet], I don't mind the effort,' Mark confesses. 'I've slept in train stations and airports before when I've missed the last bus. Actually, not long ago, I waited out until 5AM for Fatboy Slim to return to his hotel.'
What impact did this have on his education? Not much. 'My attendance was perfect.' Even if he was a little sleepy in class. 'Amy Winehouse was always one of the nicest to meet,' Mark is keen to point out. 'I've not got a bad word to say about her. Away from the paparazzi she was always so lovely and humble.' Sadly, not everyone is as welcoming.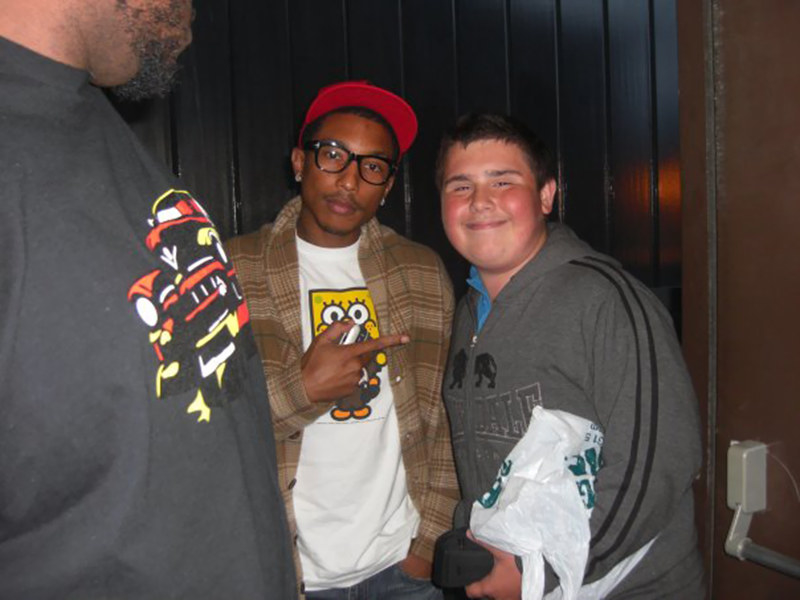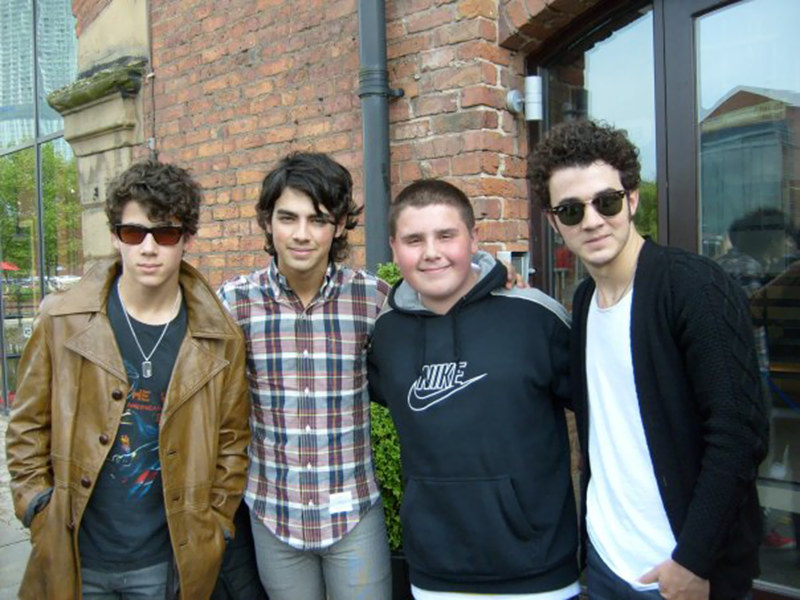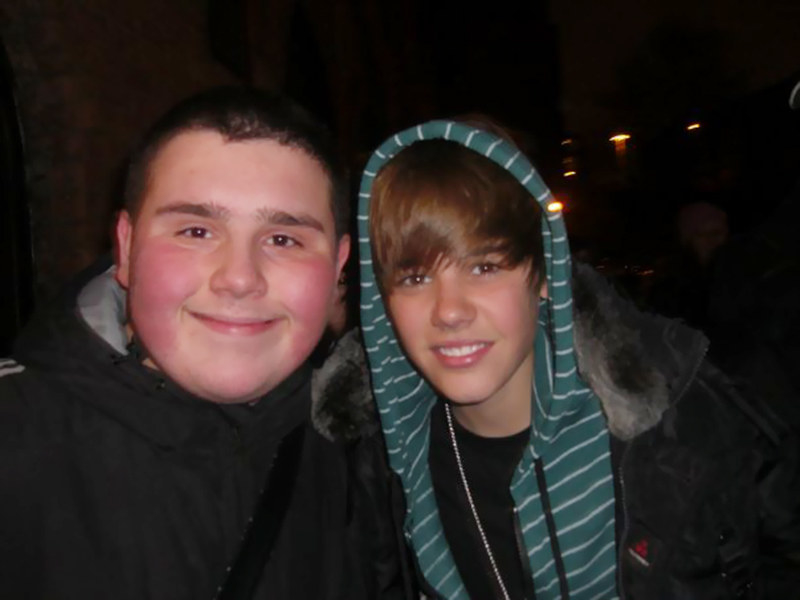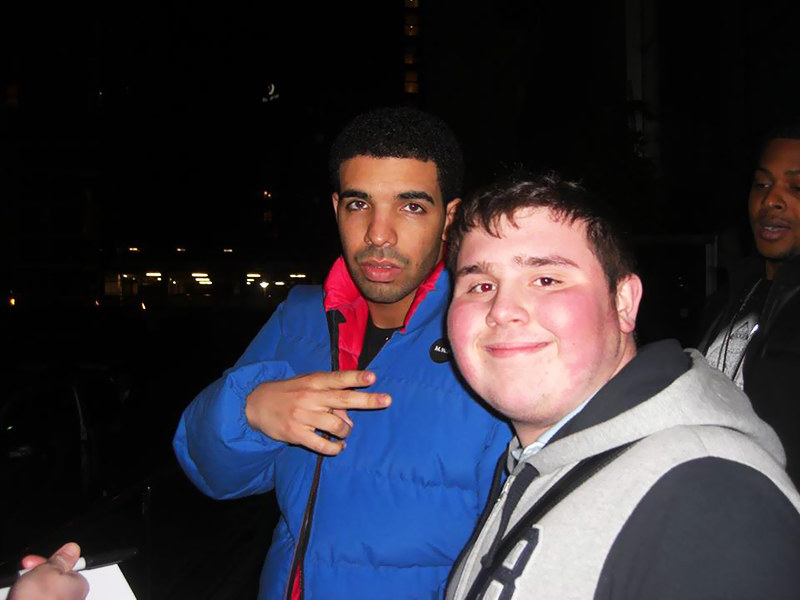 'I had to literally beg Pharrell Williams for a photo in Sheffield once,' Mark reveals. 'In the end he gave in, then two days later I was waiting to meet his other band mate from N.E.R.D at their hotel and he didn't seem happy to see me again. He laughed and said I should be home eating cheeseburgers, and that I wasn't a real fan because I couldn't name the third song off the fourth album, or something like that. I was so humiliated and just left. I respect him as a musician but I'd never go out to try meet him again - although he probably wouldn't even recognise me now.'
Which no, he probably wouldn't. The teenager, at the time, took his cruel comments to heart and later used them to change his whole lifestyle. 'To be honest, I really didn't like how I was looking,' Mark admits. 'I used to get quite a lot of snide remarks calling me fat, so I thought I'd do something about it.' The super fan then shed an incredible six stone. Now, in between meeting the stars, he can be found competing in various fun runs around the city.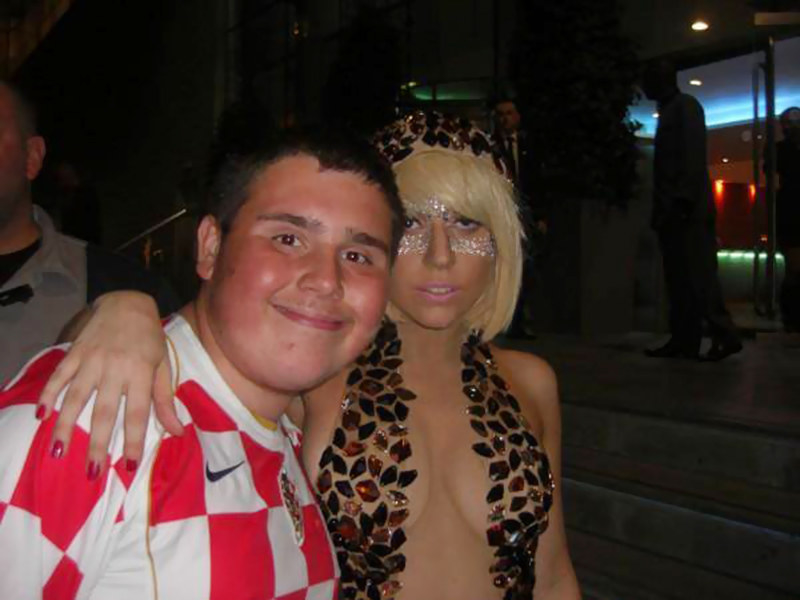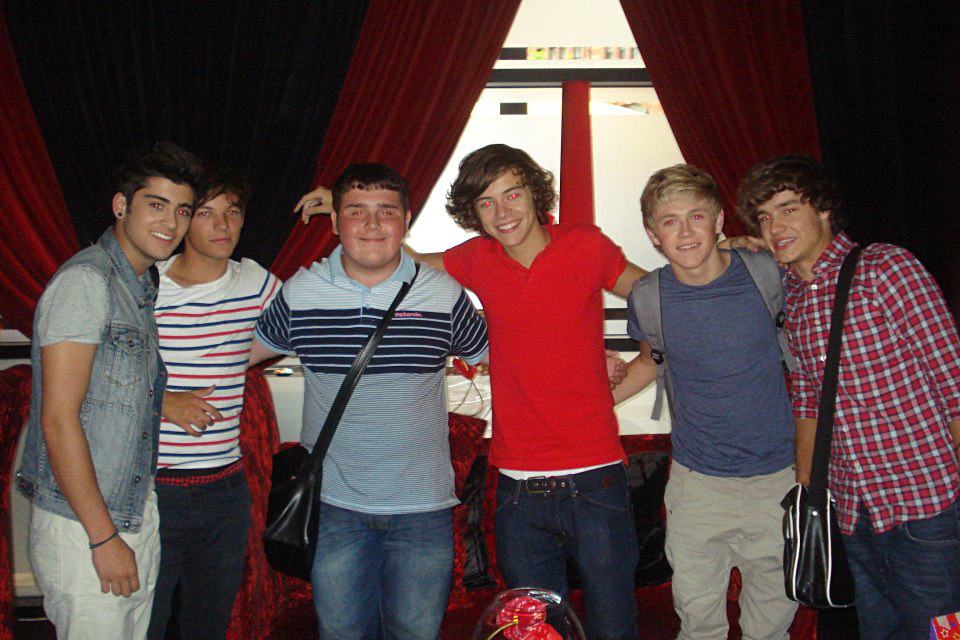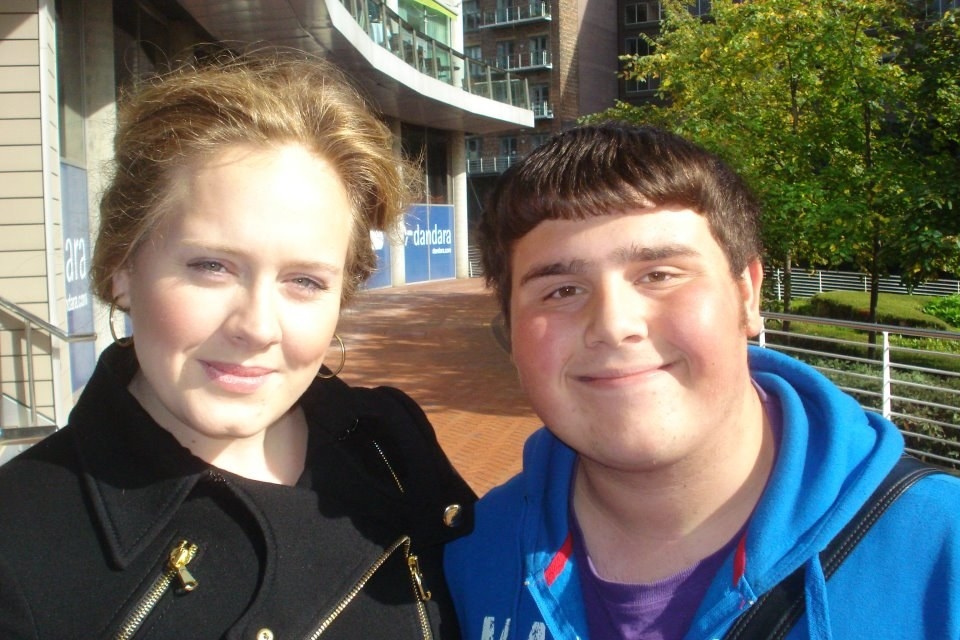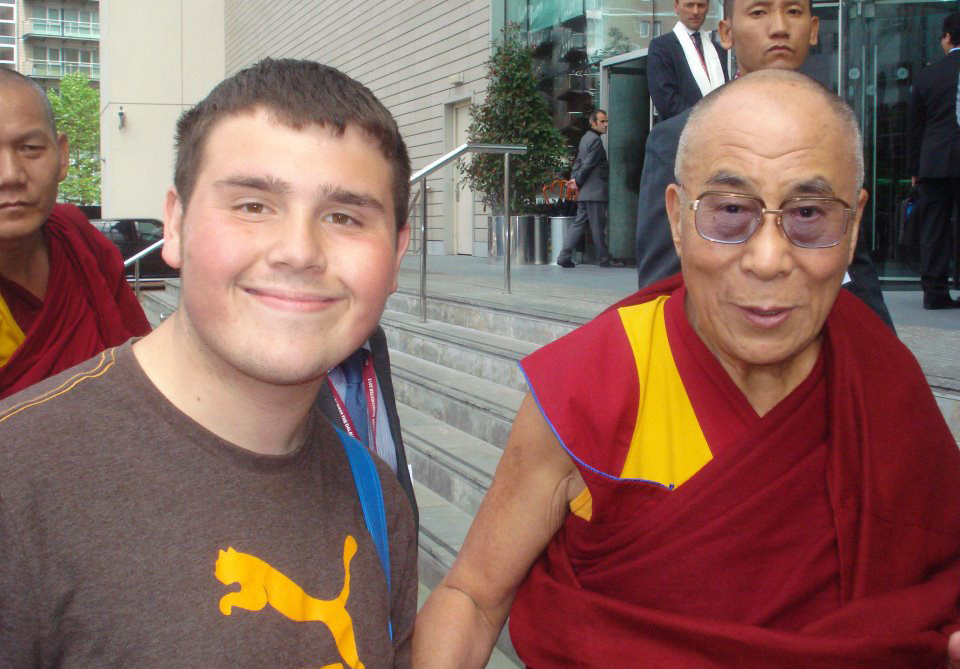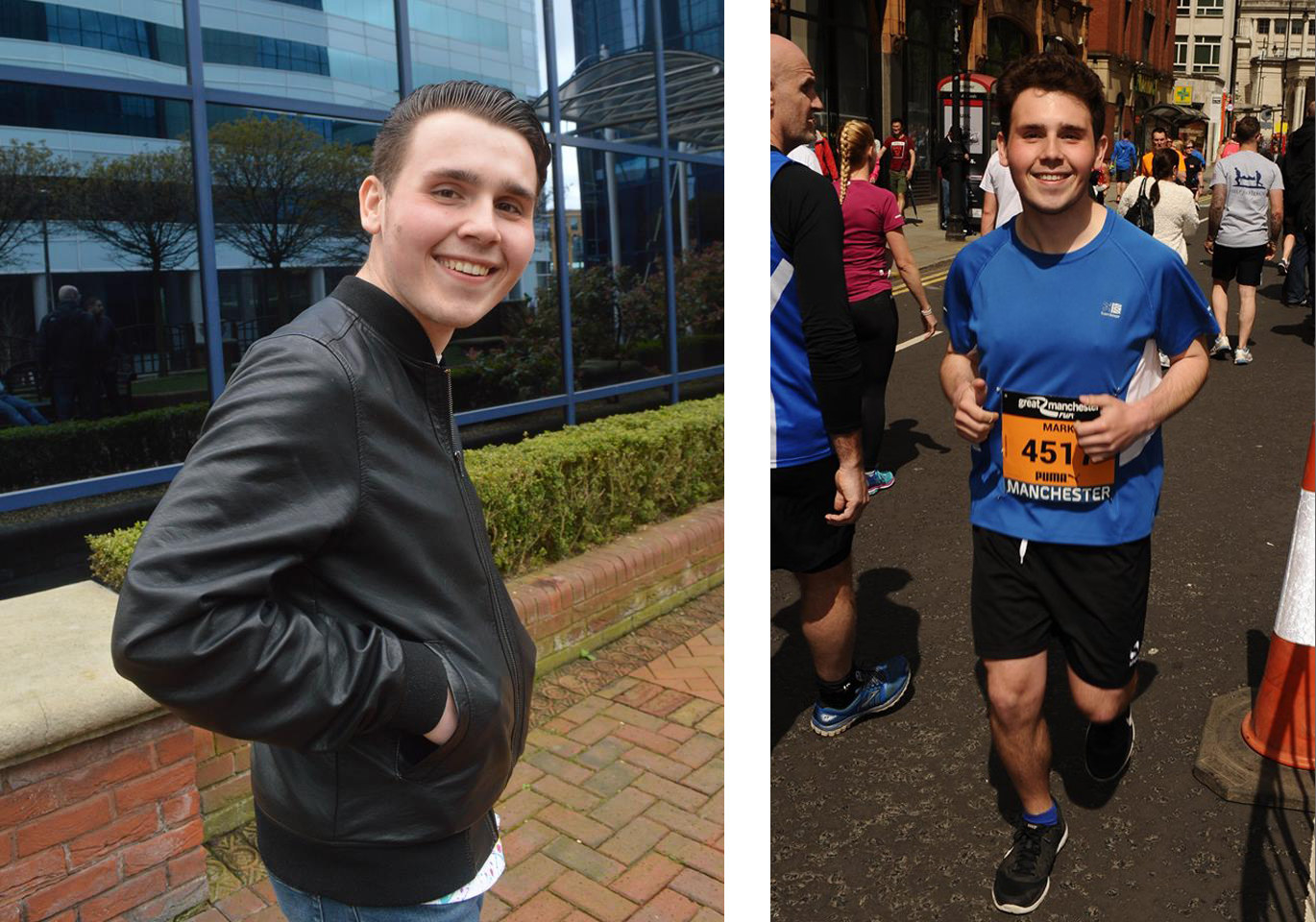 It isn't just A-list faces that have come to recognise the young lad, it's world leaders too. When Russell Brand came to Manchester in 2012 to host a talk with the Dalai Lama, Mark found himself unexpectedly in the presence of his holiness. 'I thought I was chasing Russell's car,' he jokes, while looking back on his enlightening encounter. 'Then the Dalai got out the car and I was so surprised I could even be so close to him. He kept saying thank you and holding my hand.' The pair then snapped a picture, obviously, before Mark continued his chase for the comedian.
Whose been the most surprising? 'Adele wasn't very nice at the start,' Mark admits, much to my surprise. 'To be fair, I just don't think she was used to the attention back then. I first went for her when she released Chasing Pavements [in 2008] and she just didn't want to have her picture taken at all. She was hard work.' Thankfully, since then, the pair have came face-to-face on multiple occasions and Adele has happily embraced her superstar status. 'Justin Bieber was really nice though,' Mark continues. 'I followed him from a radio interview to the train station in Manchester [back in 2010] and he was just queuing up in Burger King with everyone else. He then sat on the train [waiting for it to leave] and got all these papers from his bag. It looked like he was doing his homework.'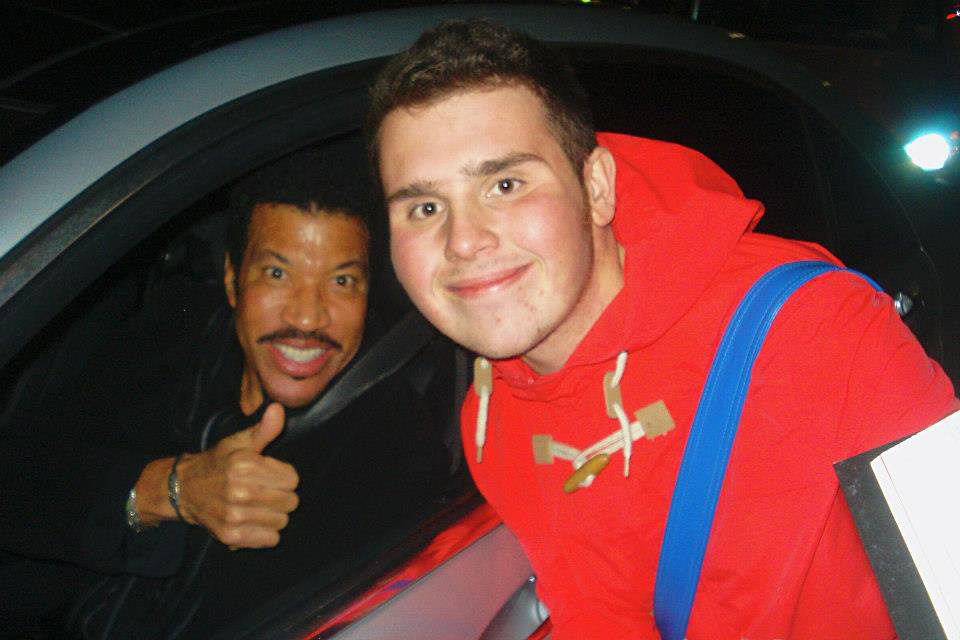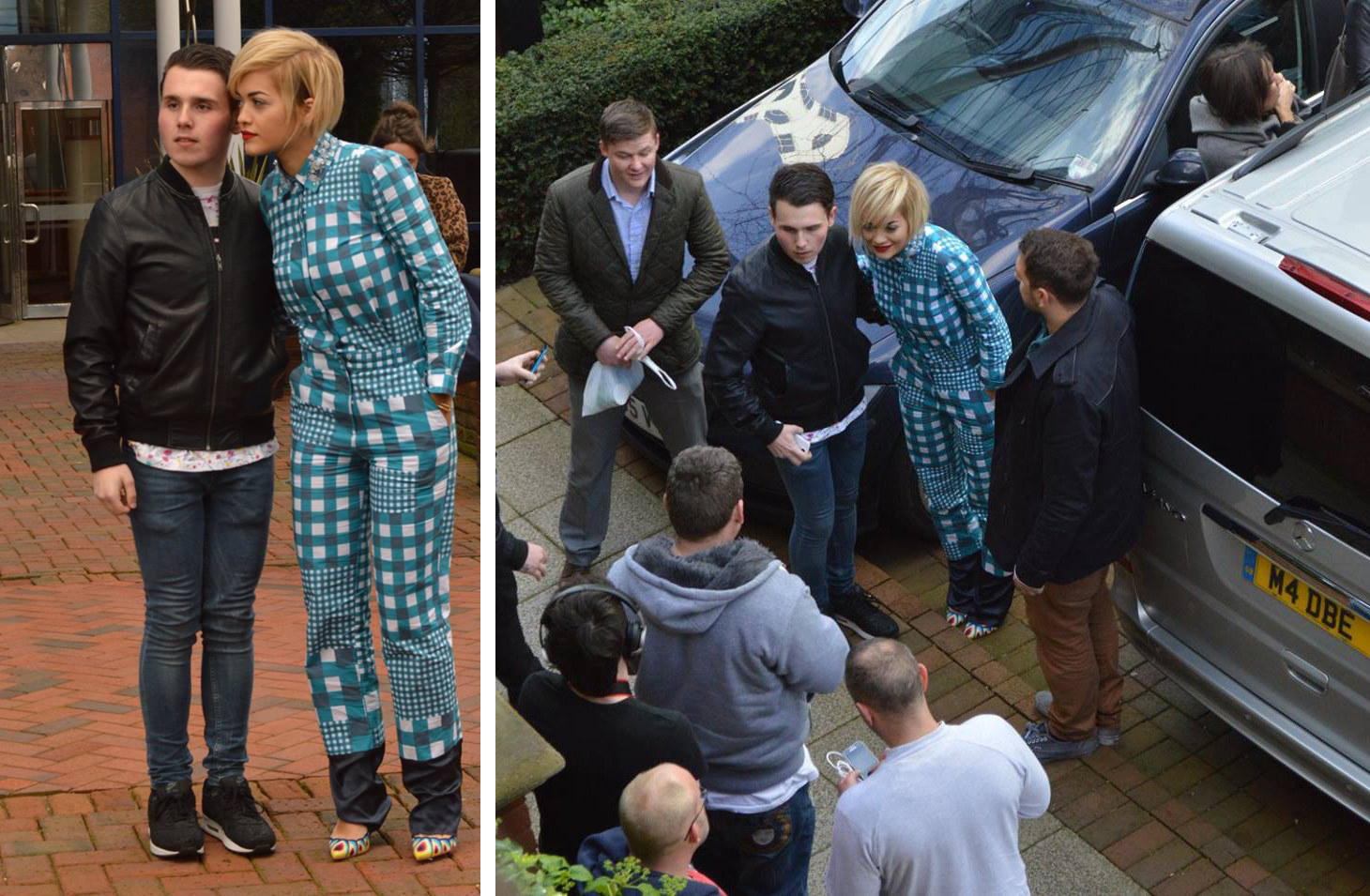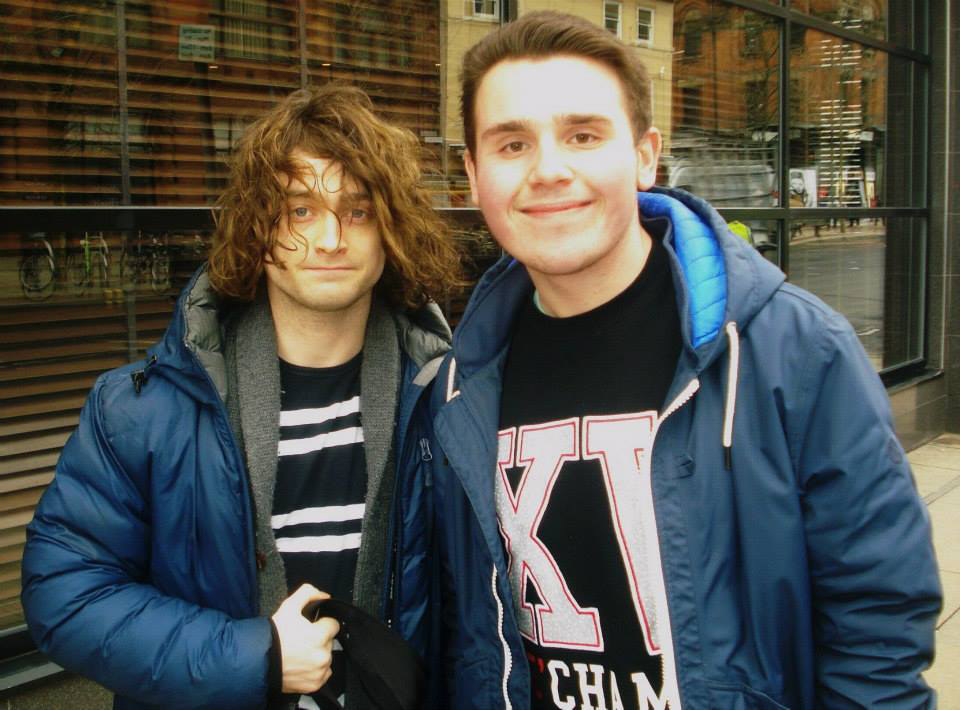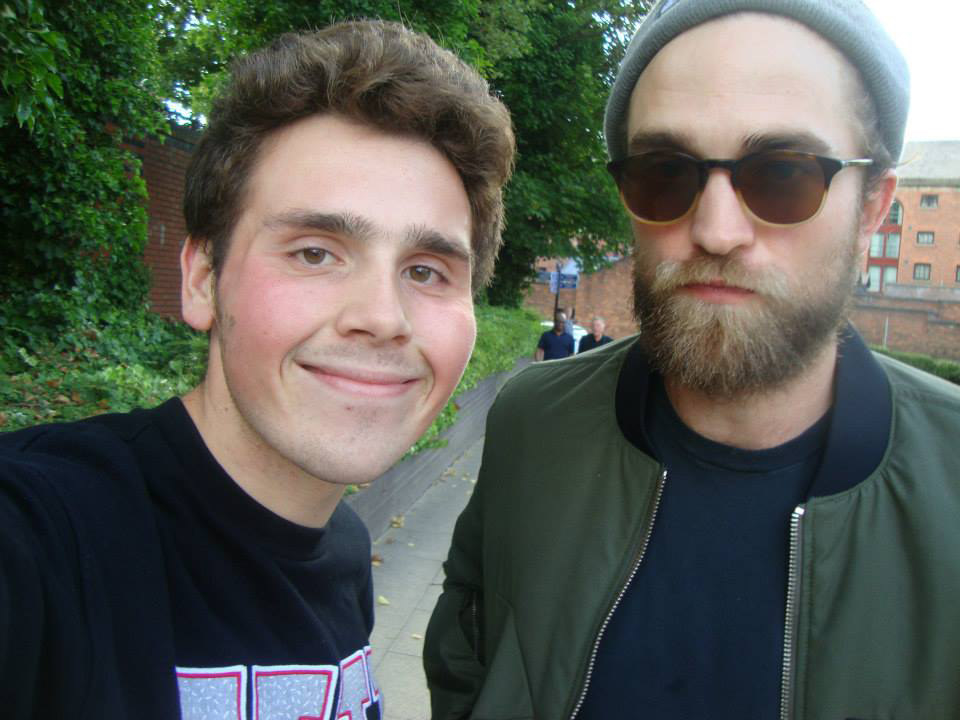 Although he's surrounded by so many celebrities, surprisingly Mark is yet to make a single penny from his unconventional pass time. Despite desperate pleas from showbiz journalists and prawling paparazzi for insider info.
'It's just a hobby,' Mark explains, when asked why he heads out to hunt down the latest celebs each and every week. 'I basically love getting my pictures with, say, my favourite musicians, and it gives me a buzz. Some of my favourites to meet are Craig David, Years and Years, Dua Lipa and X Factor stars.'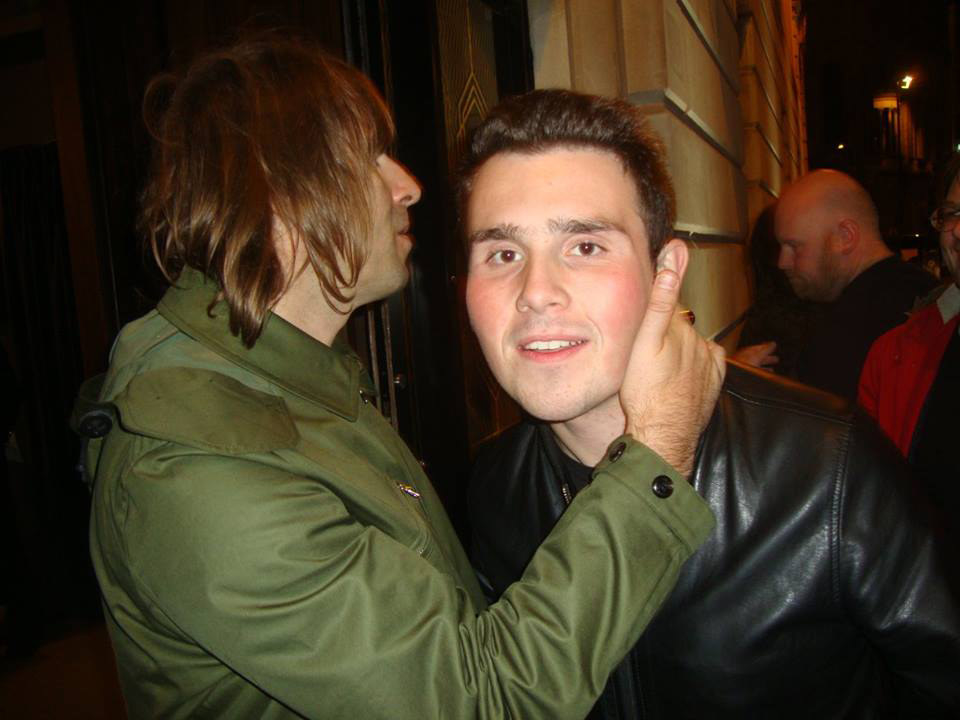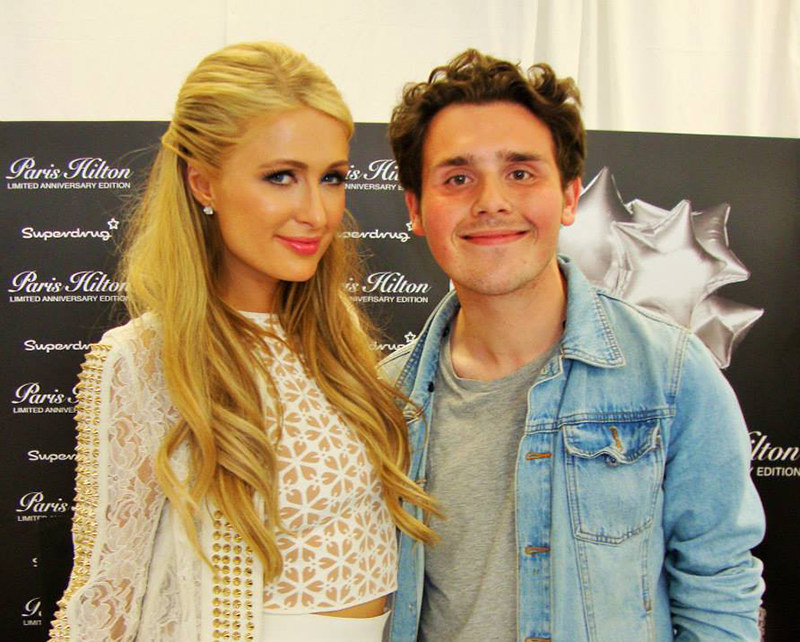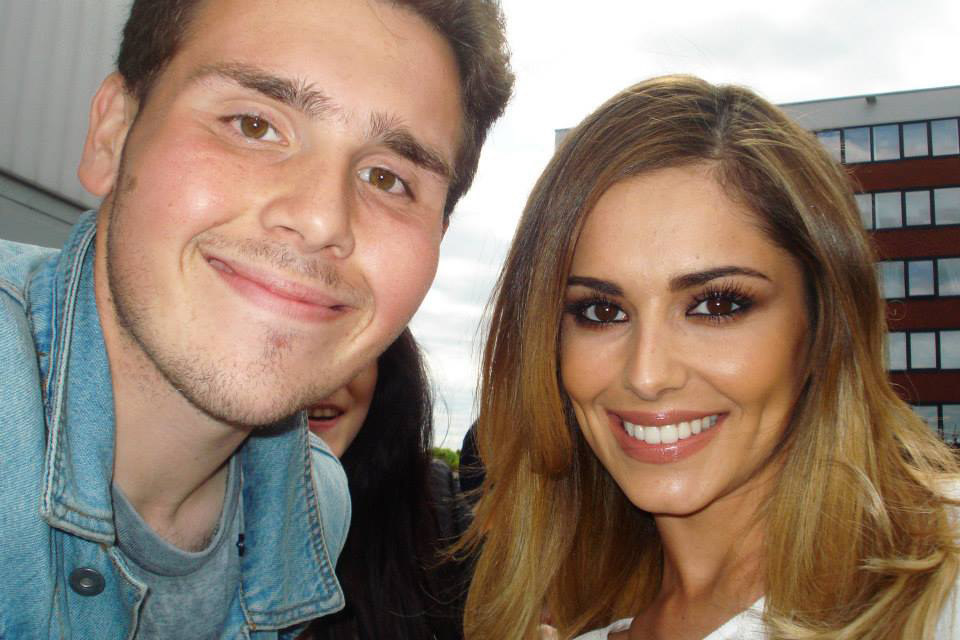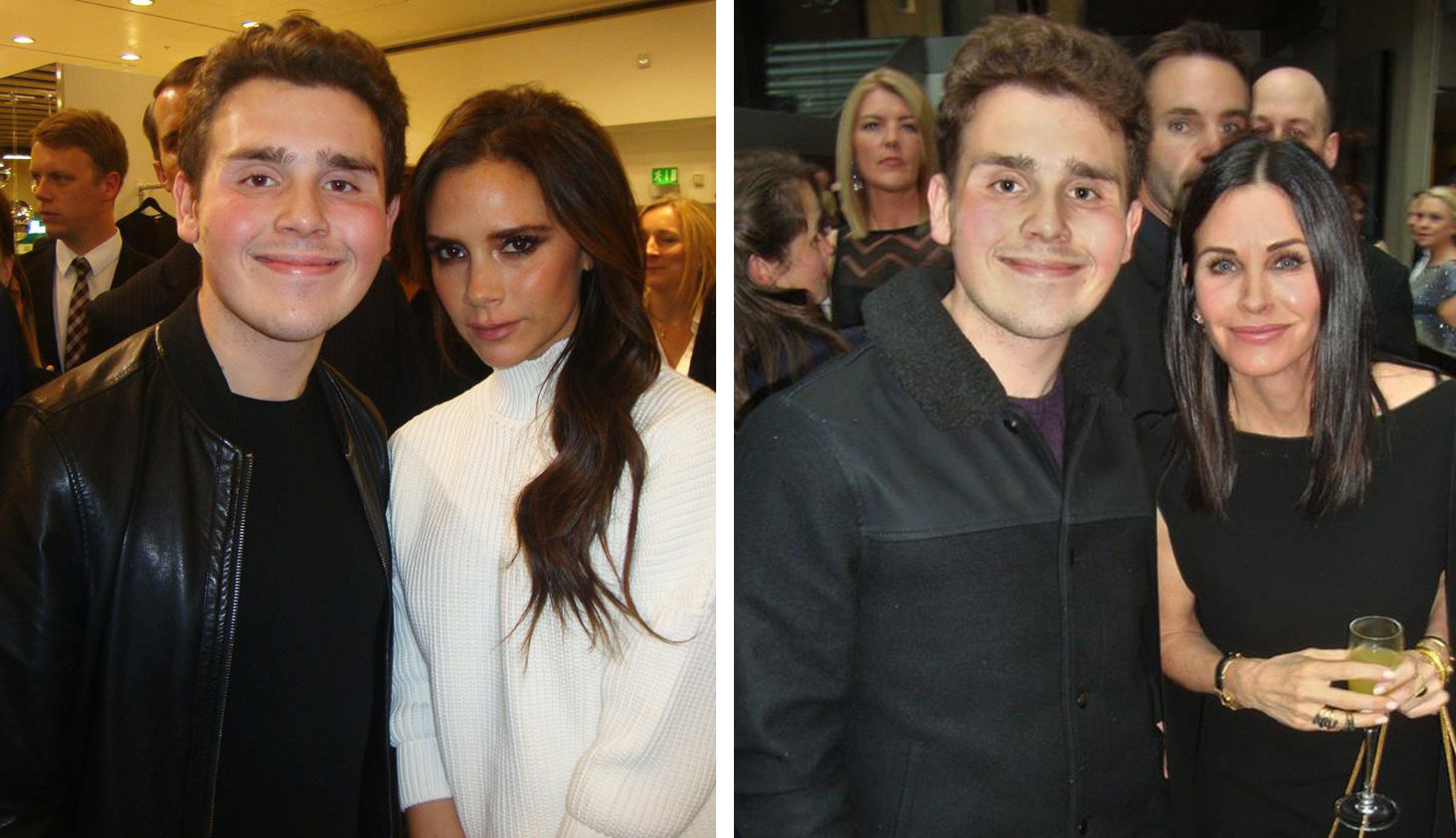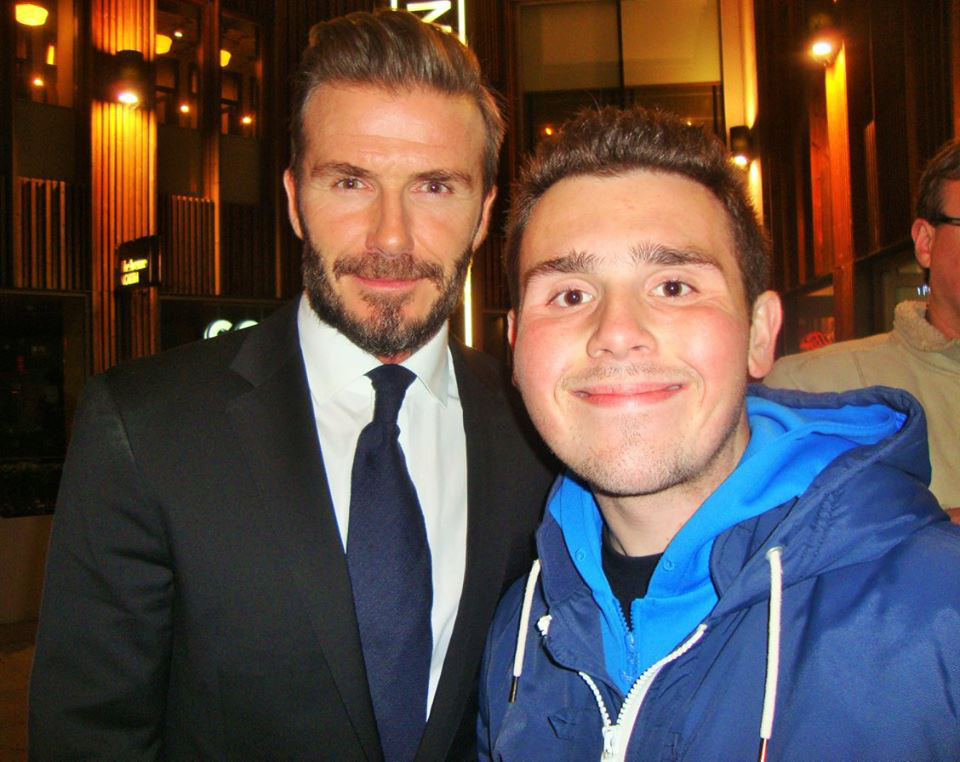 This post was created by a member of BuzzFeed Community, where anyone can post awesome lists and creations.
Learn more
or
post your buzz!