Thailand's prime minister, retired general Prayuth Chan-ocha, pictured here on the far left next to Russian PM Dmitry Medvedev, has held power in the country since a military coup in 2014.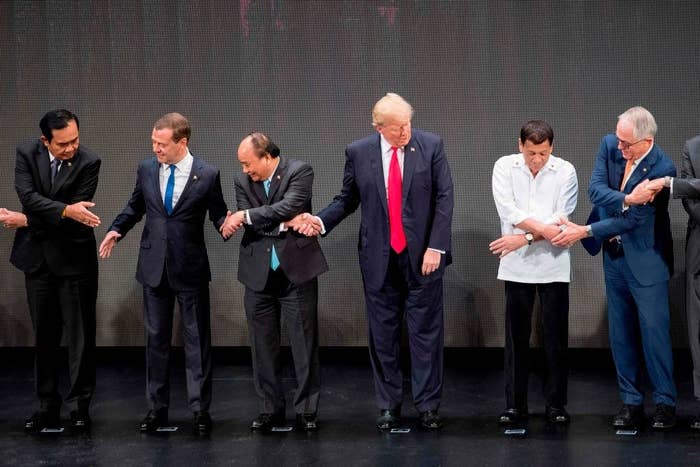 A literal two-dimensional politician.
"If anyone wants to ask any questions on politics or conflicts, ask this guy," Prayuth said.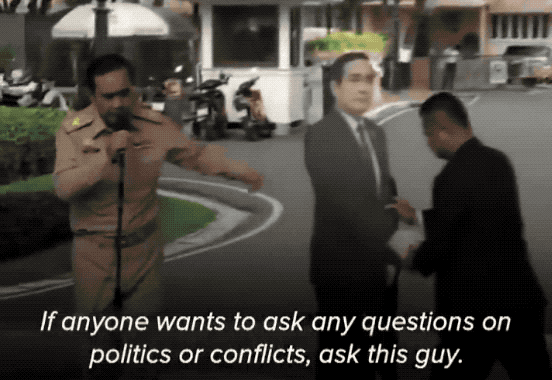 And then, he was gone.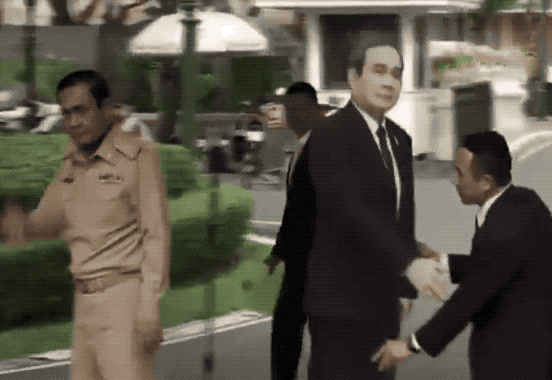 Journalists were said to be a little confused, but some people took the opportunity to have a photo with the cardboard PM.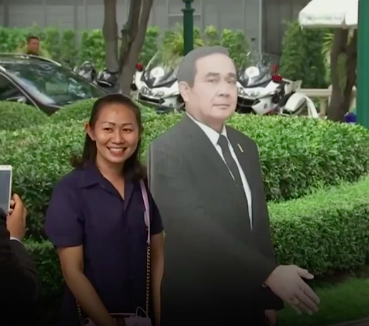 AP reports it isn't the first time Prayuth has taken an unusual approach to dealing with the media, claiming he had "fondled the ear of a sound technician", thrown a banana peel at a camera man, and threatened (jokingly) to execute any journalist critical of his government.