The Australian Competition and Consumer Commission (ACCC) has revealed that Telstra will compensate some 42,000 users on the National Broadband Network (NBN) for the slow speeds they are receiving under the Turnbull government's model of the network.

In the last two years Telstra and its budget brand Belong had been offering customers on the NBN a "Super Fast Speed Boost" product which promised maximum download speeds of 100 megabits per second (Mbps) and upload speeds of 40Mbps.
This would have been fine if all of those customers were connecting via fibre-to-the-premises, but many fibre-to-the-basement and fibre-to-the-node connections that use the existing copper wire could not deliver the higher speeds promised. (Telstra sold the copper lines to NBN as a result of the Turnbull government's policy change).
ACCC chair Rod Sims said that some of the customers on these Telstra plans couldn't even get the maximum speeds promised on lower speed plans.
Almost half of those on the premium plans could not get the maximum speeds.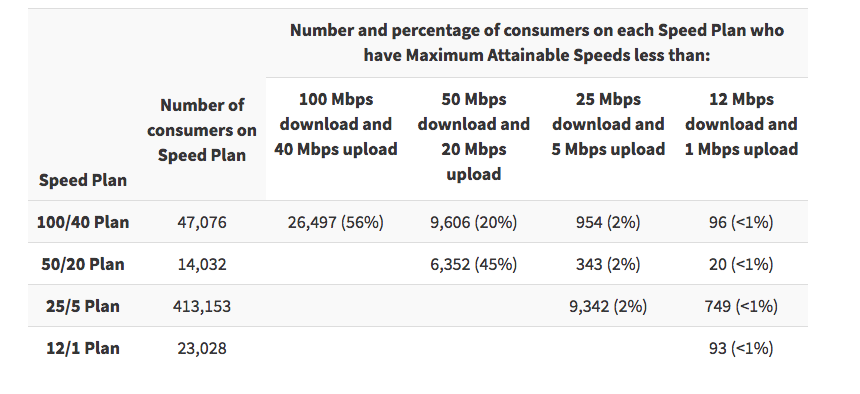 "In essence, people were paying more to get higher speeds that they just weren't able to get," Sims said.

Telstra conceded to the ACCC it was likely in breach of Australian Consumer Law for offering products it couldn't deliver to customers, and Telstra will offer refunds, exits from contracts, and the option to change plans to customers who can't get the speeds desired.
"We are pleased that Telstra proactively reported this serious problem to the ACCC and has cooperated in creating a remediation plan for affected customers," Sims said.
Sims warned that it wasn't just a Telstra problem, but one affecting all retailers in the industry selling plans on the NBN.
As BuzzFeed News has previously reported, NBN Co's own modelling has shown that at least 6% of homes on fibre-to-the-node can't get more than 25Mbps, and just 32% can get speeds of up to 100Mbps.

Labor's shadow communications minister Michelle Rowland has called on the government to release data on the maximum attainable speeds available to people on the NBN.