Charities Might Be Spared From The Crackdown On Foreign Donations In Australian Politics
They want the whole legislation scrapped.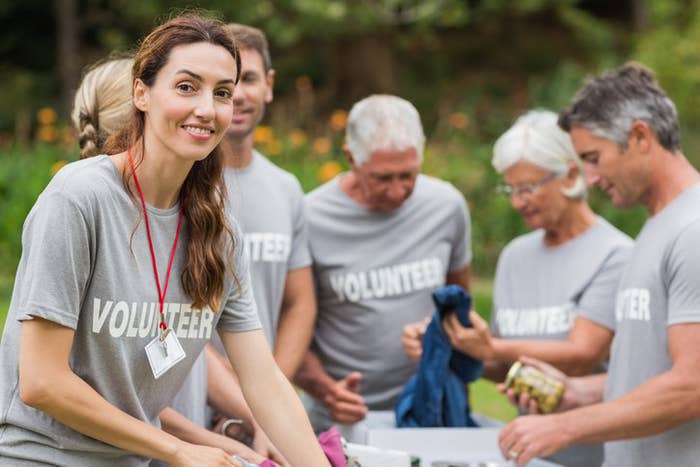 Red Cross, Oxfam, and other charities might be able to keep participating in policy debates while taking foreign donations, after a parliamentary committee recommended changes to the government's donations legislation designed to crack down on foreign influence in Australian politics.

But the charities say the changes don't go far enough, and the whole legislation should be scrapped.
The legislation before the parliament would require charities and other organisations that spend more than $100,000 per year on political campaigning to register as political campaigners.
The definition of "political campaigning" is broad. It includes any public views expressed on a registered political party, candidate, or MP; public expression on an issue that is likely to be part of an election; and commissioning an opinion poll or research relating to an election, or voting intention.
Charities falling under this new class of political campaigners will need to register with the government, and ensure that funding received from foreign donors is not used as part of any campaign about an issue that might be deemed political.
Charities have been saying that the red tape involved in ensuring the separation of funds, and the extra work required would mean many of them would simply stop advocating publicly, rather than risk large fines and other penalties for mixing funds for campaigning.
In response to their concerns, the joint standing committee on electoral matters has recommended changes to the legislation that would narrow the scope of what was considered "political campaigning" to be more closely aligned to what is in existing charities legislation. That is, advocacy to government is not political campaigning, while campaigning with an intent to influence voters would be.
Among the other 15 recommendations in the report, the committee suggests reducing the penalties for breaching the law, and rather than detailing what donors are allowed to donate to, changing the definition in the legislation to what donors aren't allowed to donate to.
Charities aren't happy with the result, however. Oxfam released a statement on Monday evening saying the legislation should be scrapped entirely.
"Sometimes it's easier to pull a faulty house down and rebuild it, rather than trying to do renovations," Oxfam Australia's head of public policy Rachel Ball said in a statement.
"Our concern is that even if the recommended amendments were made, this bill could affect the critical work done by Oxfam and other charities and not-for-profits."
World Wildlife Fund Australia CEO Dermot O'Gorman said in a statement that the bill is "still a mess and bad for wildlife conservation".
"If this bill goes ahead, WWF-Australia's work to protect places like the Antarctic will be at risk," he said. "If charities are prevented from speaking up, our country will be a poorer place."
Philanthropic organisation Pew Charitable Trusts' Australia director Dr Barry Traill said that even with the changes it is uncertain whether an organisation like Pew could continue to advocate.
"We remain highly concerned that there continues to be uncertainty about whether to continue to allow international philanthropic funding which supports a range of important non-partisan advocacy work in Australia, including Pew's support for Indigenous land management organisations in Outback Australia," he said in a statement. "To choke international philanthropy that assists Australians would be a terrible outcome.
"We believe all parties need to go back to the drawing board on this bill and the two other so-called 'foreign interference' bills."
The Institute of Public Affairs (IPA), frequently a supporter of Coalition policy, said it would have preferred the legislation to be withdrawn, but noted the committee's recommendations were a "step in the right direction".
"The IPA is inherently concerned about any proposal that seeks to 'manage' political debate by limiting freedom of speech," IPA research fellow Gideon Rozner said in a statement. "At the very least, the Turnbull government must implement the committee's recommendations in full to spare civil society from this deeply flawed bill."
Friend of the Earth has called for the legislation to be withdrawn while a consultation process with the charity organisations takes place.
Despite the charities' renewed objections to the legislation, Labor has supported the committee's findings.
"Guided by the community, we have done the job the parliament is supposed to do," Labor's shadow minister for charities and not-for-profits, Andrew Leigh, said in a statement. "We've scrutinised the intent of this poorly written bill, examined its proposed means of delivering on that intent, and have shown that it's not fit for purpose.
"We've done this on behalf of individuals, organisations and communities who have come together to protest unnecessary constraints on vital contributions to Australian democracy."

Leigh said in an additional statement sent to BuzzFeed News that Labor would not support anything that hurts the charities and not-for-profit sector, but wouldn't go as far as saying Labor would or wouldn't support the legislation.
"If the redrafts the Turnbull government delivers don't meet the standard we've set and the standard the committee report signals, more work will need to be done," he said.
Finance minister Mathias Cormann said the government would consider the committee's recommendations and "act on those as appropriate".